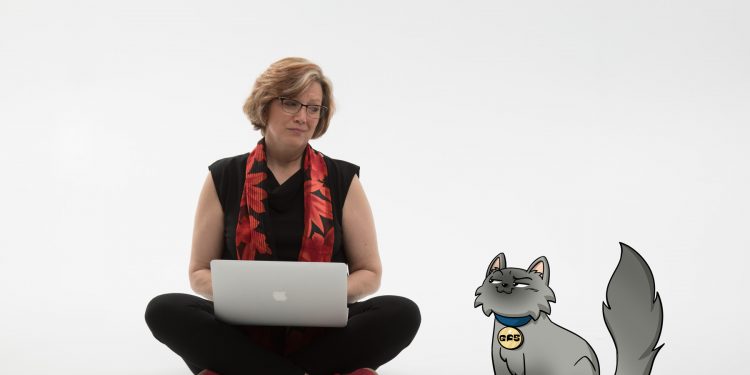 Elizabeth "Liz" Lareau is a loving mom, fearless advocate and also a woman working in public relations. She currently owns her own PR firm and also teaches part-time at St. Ambrose University.
Education and Career Path
Lareau studied journalism at the University of Illinois. At the time, public relations wasn't a common position or degree, but she loved the news and the aspect of storytelling and was eager to work in journalism. For the first eight years in her career, Lareau worked as a TV anchor and reporter in a newsroom in Champaign, Illinois where she interned in college, and then in Des Moines, Iowa.
She then moved to the Quad City area and continued her education in communication at Western Illinois University. Throughout her studies she researched the lack of women in the tech field and in STEAM. She also studied the impact of women being heard and valued in male dominated fields.
Out of school, she officially shifted from working in journalism to working in public relations. She worked for an advertising agency, handling their public relations efforts and continued her career working as a brand manager. She then opened her own PR firm, Bawden & Lareau PR, and has been working there for the past fifteen years. Lareau credits being able to start her own PR firm at the age of 40 as the most rewarding moment in her career. She said that although it was frightening, it was liberating.
She most recently took on a teaching position as an adjunct professor at St. Ambrose University for the communications department three years ago. She teaches public speaking and the general education communications classes. She is also the new advisor for the SAU newspaper, The Buzz.
Lareau wrote a graphic novel series with her daughter and credits that as another special moment in her career. It became her way to give back and share the message of "girl power" which she had wanted to do since her graduate studies. The series is about young girls using their voices and STEAM to make an impact. The series is called Geeky Fab 5. The books have been a creative outlet to share her passion for storytelling with her daughter and create a positive impact for young women.
Women Dominate PR
The field of public relations is largely dominated by women. Lareau believes this is because women are naturally cooperative, empathetic, used to taking the flack and good at relationships, so they tend to thrive in these roles. Since the field of public relations is dominated by women, there is rarely gender discrimination in the hiring process, but there are other battles in the workplace. She shared that a big challenge is dealing with mansplaining from clients or co-workers.
Networking and Connections
In addition to the connections made through work, Lareau recommended utilizing LeadHer, the PR Network in the Quad Cities, the NCA (National Communications Association) and PRSA for mentoring and networking opportunities. Those resources helped her personally and she has met some of her best friends outside of work through these outlets.
A Typical Day for Lareau
Lareau shared some of her experiences working in public relations. She began by stating that in a typical day she will be jumping from task to task in a variety of roles. She may conduct interviews, write, design, budget a campaign, edit, answer questions or more! She will also work with virtually every social and traditional media platform. In her current role with her own firm, she typically spends most of her time writing for clients. She also finds herself working in the marketing aspect. Lareau stated that public relations is special because it is the voice and strategy behind everything.
Challenges as a Woman in PR: Work-life Balance
As a woman, Lareau believes that the biggest challenge for women in public relations is the duality between life and work. With COVID-19, Lareau shared that many people have found themselves integrating their jobs into their personal lives for the first time, but that work-life-balance is a struggle for anyone going into public relations. Since many people in public relations will work for firms or free lance, it becomes a dynamic job. Even working for an organization can stretch the boundaries of work-life balance because public relations never ends and anything can happen at any time that requires immediate work.
She continued by stating that this type of career will affect one's personal life and it will unlikely be a job where one can separate work and home. Since she works from home for her firm she might work in the morning, eat lunch, work some more, throw dinner in the crockpot, throw the laundry in, do some more work, pick her kids up from school, eat dinner, and then finish any loose ends of work for the day.
Overall, Lareau stressed that loving where you work and what you do is important because when you have to take work home or be flexible, it isn't a bad experience or too draining. People that don't love what they do will resent the intrusion public relations can have.
Lareau advises that although you can't typically 'turn off work,' that it is still good to have boundaries for special occasions like holidays and vacations. These times are the few moments where you can truly commit to being off. She added that young people in public relations will do whatever they can to be the best, but they need to be careful not to forsake their friends and family. As they get older, they will realize that those work-life boundaries become more about the other people in their lives, such as their spouses and kids, and they will maintain those boundaries better for them.
Finding a Job
Lareau shared that she has zero career regrets because she always stuck with her heart in her career path. She elaborated that you should pick jobs you love in public relations and not just pick what pays the most. PR is a force for good when done correctly and if you do what you love, you will never work a day in your life.
Her other advice is to be flexible, open-minded and patient when looking for good work. She added that she doesn't recommend just parking yourself at a big corporation to work at your whole career and that you should always look for growth opportunities. Also, she recommends that if you are in a workplace that isn't making you happy to ask for changes that will make you a more successful and happy employee. She added that women feel like they need to be workaholics and that they have to be the best. Lareau wishes that women realized that they can do anything, but can't have everything and by doing everything, their careers will consume them. By taking time off from work, learning new things, getting life experience and making an impact outside of work, life will have more meaning.