Women at SAU: A retiring professor looks back at her time on campus
The COVID-19 pandemic has forced teachers to adapt to virtual surroundings and change their teaching styles, regardless of grade level. For one SAU professor, teaching during a pandemic takes on a different meaning, especially when retirement is half a semester away.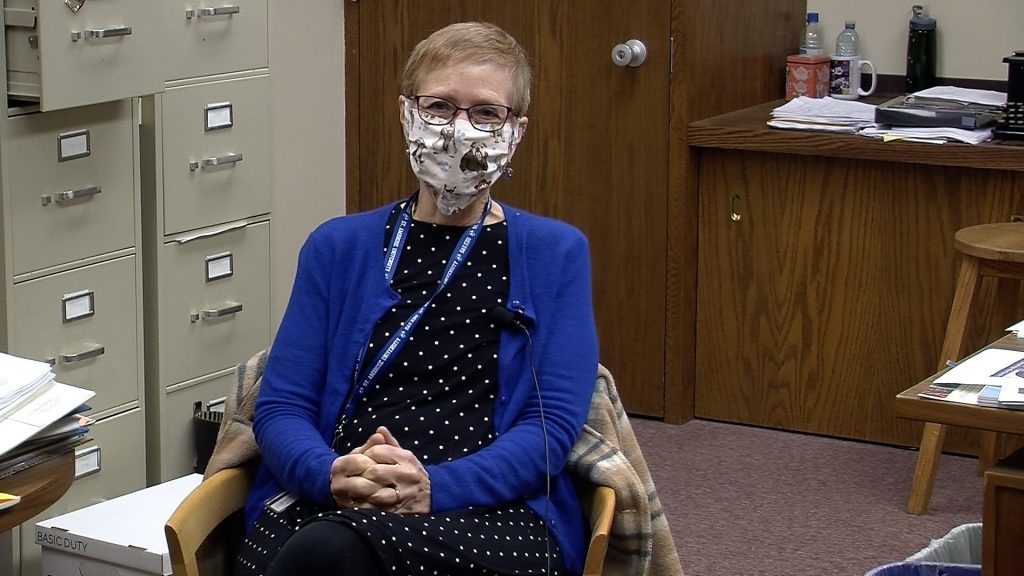 St. Ambrose communication professor Ann Preston is retiring at the end of the academic year. Preston now looks back on her time at SAU even in a "crazy" semester.
"The biggest thing I will miss will be the community," Preston said. "I came here for the community and by that, I mean particularly the communication department."
Preston agreed upon phased retirement offered by the university which allows a new professor to come in while she steps down into a part-time position. She currently teaches part-time by having Friday's off. She will still teach media writing courses next fall. Preston says she is open to the changes that will come because of her retirement.
"I want to be helpful to the extent that I can, but I think this creates an opportunity to change some things," Preston said.
Preston works closely with assistant communication professor Alan Sivell when teaching media writing courses. Preston teaches the introductory level class, while professor Sivell teaches advanced media writing. Sivell notes how well they work off each other.
"I know exactly what kind of student I'm going to get," Sivell said. "I know what she's covered, and I know what to expect of them."
According to Sivell, Preston's personality outside the classroom is something he is going to miss.
"She's someone who is very collegial. She's very intellectual and so she keep us honest and rigorous with our teaching so we don't slack off," Sivell continued.
Preston remembers starting her teaching career as a woman in a male-dominated workplace. She was surprised at how people interacted with her and soon got used to it. Despite this, Preston still remained positive.
"I see these intentions as being very innocent nowadays," Preston explained. "If they had known they were doing something wrong, they wouldn't have done it."
Both Sivell and Preston wonder what life will be like come next year with a new professor and new set of ideas. Preston thinks the transition will take some time, much like when she arrived at SAU in the fall of 2001.
"I think the new person has to transition and set aside their ideas, but I do think there is an opportunity for change," Preston continued.
Preston has taught principles of public relations, media writing, public speaking, and a variety of communication courses apart from the broadcast classes. Preston realized that TV was an integral part of the department, which she wasn't used to. According to Preston, this is how the new professor should look at their beginnings at St. Ambrose.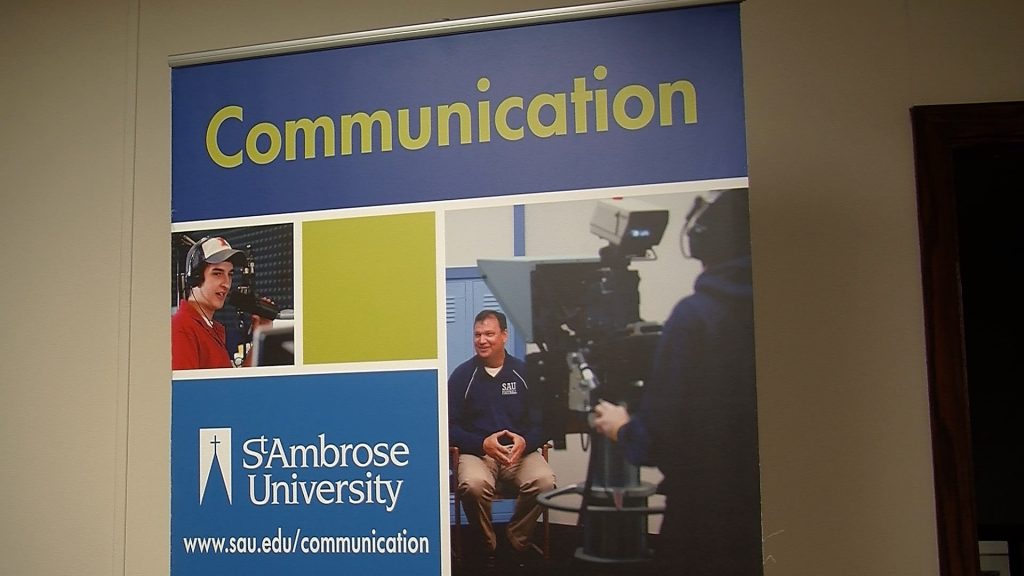 "You have to respect the place you are coming into and its origins," Preston said.
Preston's origins began at St. Ambrose in 2001. Considering the communication department relies heavily on current events to help their curriculum, the events of 9/11 stick out in the minds of the professors to this day. Preston is no different. She recalls watching news coverage of the events and everybody being there for each other in times of tragedy. It's this sense of community and family that Preston will ultimately miss.
"I felt that we were part of something," Preston said. "Being part of something is what I'll miss."
Preston hopes to catch up with her family as soon as the COVID-19 vaccine reaches more people. In the meantime, she hopes to finish a children's book and murder/mystery novel 30 years in the making.
Watch the TV package about Preston's retirement from Dateline SAU here.