Track looking to resume this fall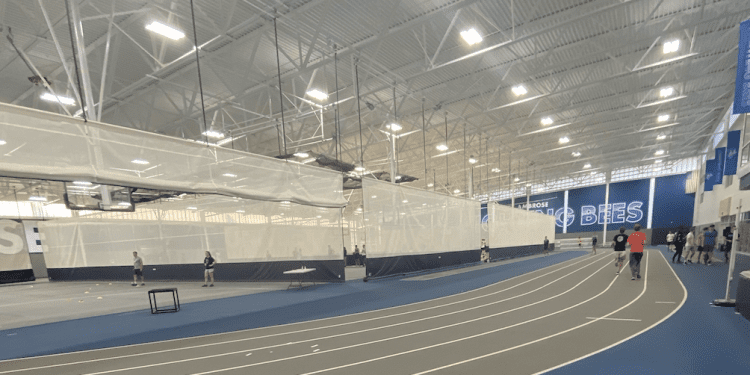 COVID-19 effected many spring sports in the spring semester of 2020, but track wasn't completely one of them as they completed their indoor season at the NAIA National Championships on March 7th. Their outdoor season, however, was cancelled.
With so much uncertainty surrounding sports resuming this fall, the indoor women's track and field team is excited knowing they will be competing soon. After golf and tennis kicked off their seasons this fall, every other sport was in high hopes that they can do the same; luckily for track, they will be right on schedule.
"We will be hosting two meets in November, taking the place of the meets we would normally have in December. I think the team will be excited to put on the jersey and compete. I don't think the other sports being pushed back really affects our group," head coach Mike Tomlin stated.
Other sports being pushed back hasn't really affected the track team, but everything has been far from normal as far as preparation.
One of the biggest challenges so far for every sport this fall is learning to adjust to the new procedures and staying safe while getting as much work in as possible.
"It's been really hard to keep people separated. Scheduling practices has been challenging as well. Our kids find a lot of value in being around each other and both the men and women working together harmoniously. Unfortunately, that has become pretty impossible this year and we have been doing our best to keep them separate while practicing," Tomlin explained in regards to ways the program has been affected.
COVID-19 precautions have affected how much the athletes can do in practice, creating the question as to whether or not they will be prepared.
"They'll be fine. It'll be interesting to see how they perform with all the challenges they're facing and stressors. We have to do a good job as coaches of keeping things in perspective and focusing on effort more than result. That's something we already try to do, but it'll be even more important in a year like this to really value to effort," Tomlin said.
Not only has the off-season been different and required adjusting, the meets will not be normal either.
"We will be limiting our meets in ways we never have before. We won't allow spectators and we will limit the number of teams competing to just 1 or 2 other teams besides ours," Tomlin said.
Limiting the number of teams competing is the type of difficulties in scheduling coaches and programs have had to face. Some sports are looking at only competing against schools nearby or attempting to limit the travel they need to do.
Nonetheless, the season is rapidly approaching for the track team, creating excitement for the team and the campus. Other sports will have the same feeling of hope that their season will resume as well no matter what precautions and procedures have to take place.
"We are definitely very lucky and excited to be able to compete in the fall. We've been working hard since August to be ready for those meets and everyone has been pushing themselves to their limits at practice so I'm excited to see how good we will be this year. Having last spring off has made all of us want this season extra bad," senior runner Allisyn Blaser stated.