Tips to keep you studying: Not stu-dying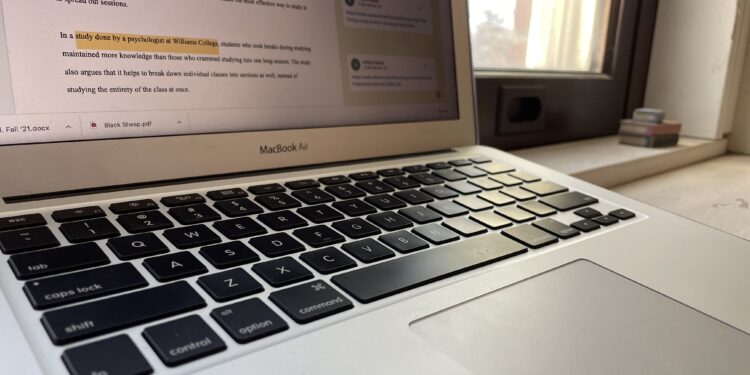 Finals week kicks off at St. Ambrose the week of December 13th. With finals week comes final exams to test how much students have retained throughout the semester. Studying can be a way for students to remember curriculum, so tests can be passed at the end of the semester.
According to ScienceNewsforStudents.org, studying can be hard for many students, especially during the Covid-19 pandemic that has left some students feeling more stress. In the article Top 10 Tips on How to Study Smarter, Not Longer, the article states the most effective way to study is to spread out sessions.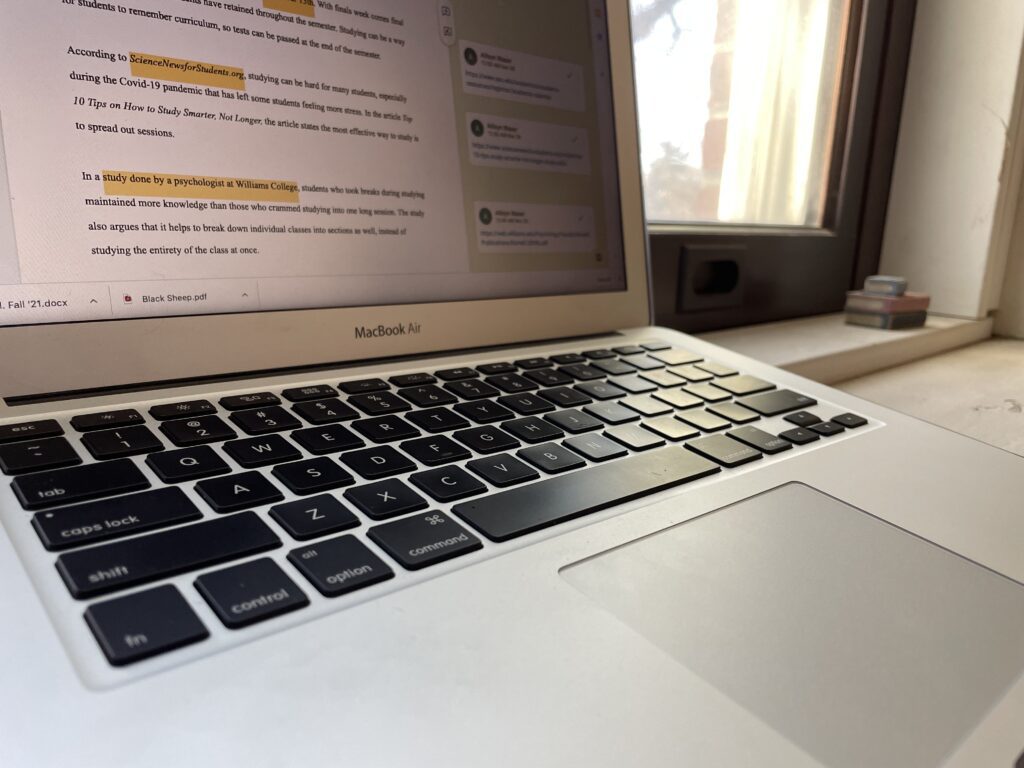 In a study done by a psychologist at Williams College, students who took breaks during studying maintained more knowledge than those who crammed studying into one long session. The study also argues that it helps to break down individual classes into sections as well, instead of studying the entirety of the class at once.
Abby Camp, a senior at St. Ambrose, is gearing up for her second-to-last finals week of her undergraduate degree. Camp is an accounting major who is also a four-year member of the track team.
"Studying can be really hard sometimes. I think it is important to find out what works best for you. For me, it really helps to be out of my room, so sometimes I will go to the library because I have an easier time focusing in there," Camp said. "I also like to listen to music when I study, but again it's really up to the individual on what works best."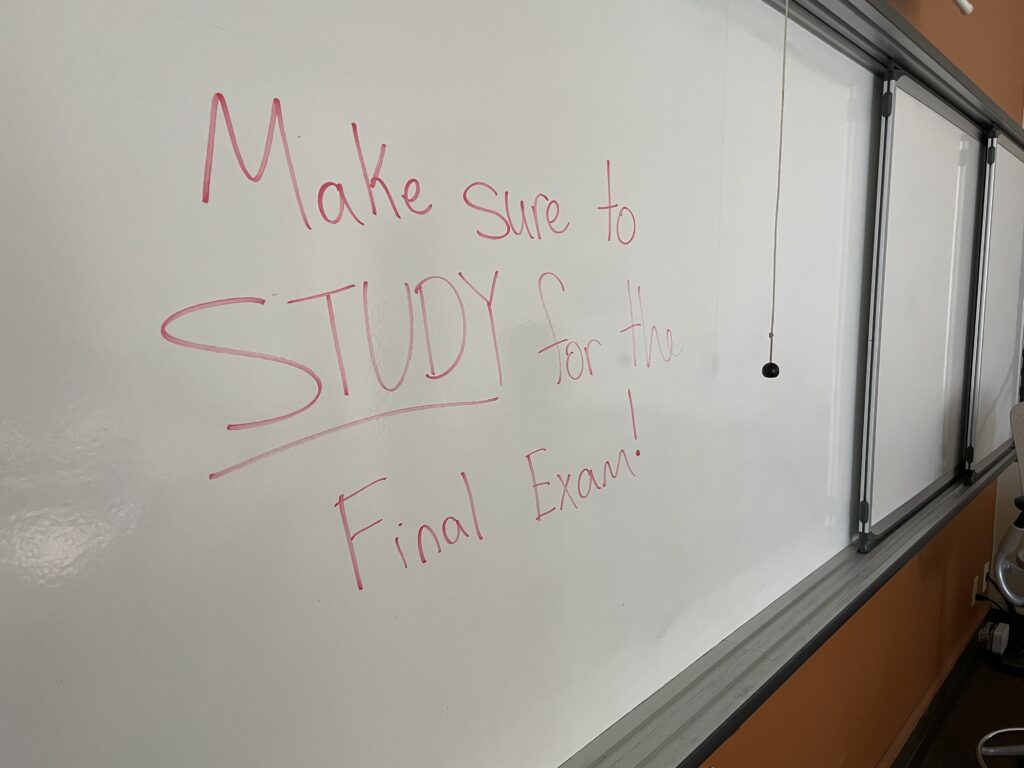 In the University of North Carolina's study guide, changing the setting of the studying location has been found to be helpful for some students. Also, the University of North Carolina argues students may differ in the time of day where focusing is easier.
"I usually leave my studying for later in the day, like after practice. I think that is another thing that is left up to individual students based on if they are a morning person or more of a night owl. I know that if I try to study at the wrong time, I will be very unproductive. It is better to just wait till I can be focused," Camp said.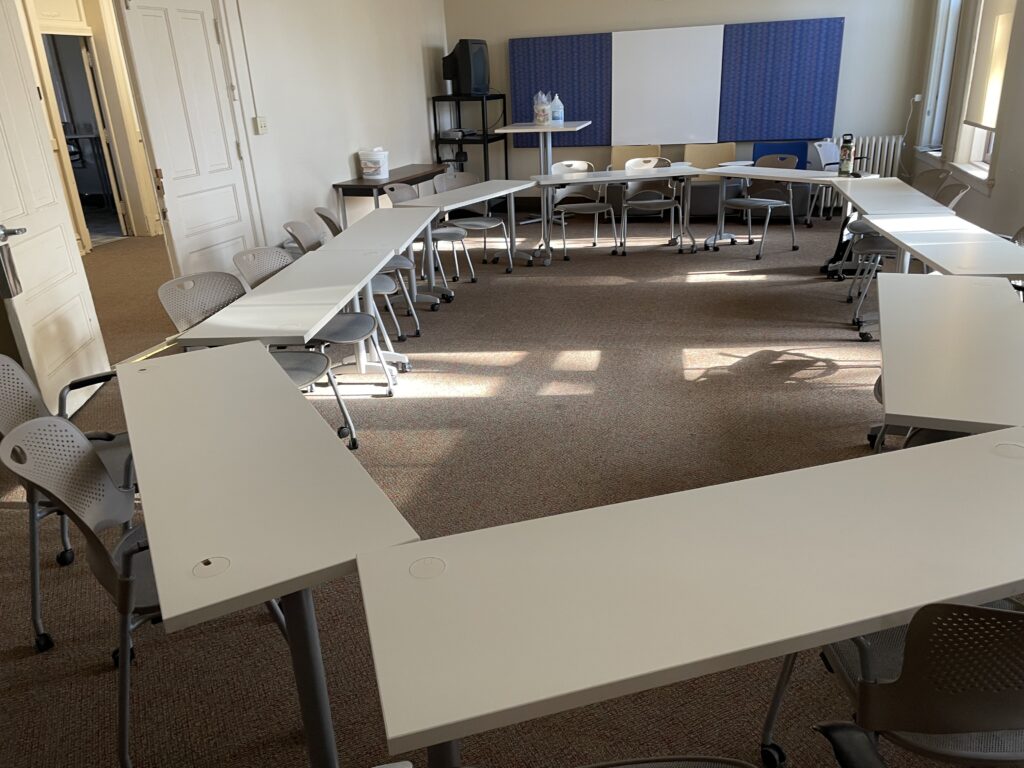 St. Ambrose offers 31 different varsity sports, so many students are also student-athletes. Practice times may be a factor in when students choose to study. Gabe Ferlmann, junior, is a student-athlete at St. Ambrose on the golf team.
"Being an athlete definitely changes how and when I study. Depending on when practice is and if we have a competition, my study times change. It is important for me to look ahead in my schedule and see when I have more free time to study. I think most people study the most around finals time," Ferlmann said.
Taking study breaks has been shown to help students retain more knowledge when compared to students who cram studying into longer sessions. Also, finding a space to focus can be beneficial for students when trying to study. The library can be a great place for students to study on campus. Off-campus, local coffee shops can provide a study place where students can also refuel throughout the day.