The Ukrainian refugee crisis: One SAU professor shares thoughts on his own refugee experience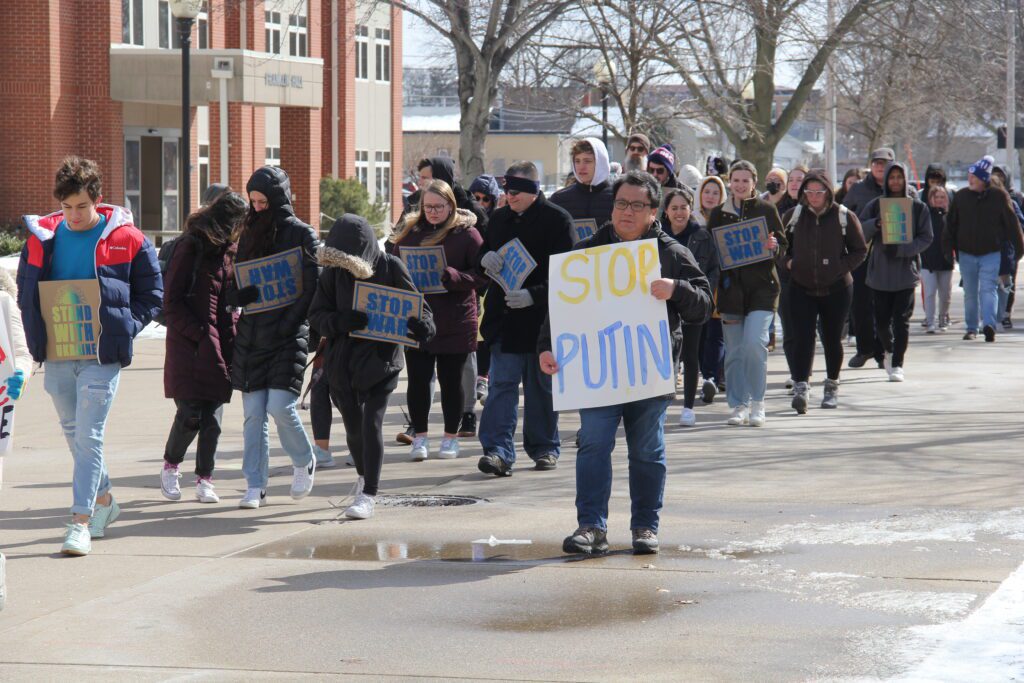 Since Russia's invasion of Ukraine in late February, the world has been put on notice of the current humanitarian crisis. Citizens have had their own towns ransacked and decimated. Russian troops advance in more and more numbers. The entire situation has created a refugee crisis in which countries are trying their best to accommodate millions of displaced people.
St. Ambrose political science professor and director of international studies Duk Kim is familiar with leaving one's home nation to live in a completely new culture. Though much different from the refugee crisis in Ukraine, Professor Kim's experiences allow him to relate to the displaced people of Ukraine.
"It was my choice to come to America to study and pursue a Ph.D.," Kim said. "In their (Ukraine's) situation, they're being forced to leave their hometowns."
Duk Kim traveled to America as an international student from South Korea while in college and applied for citizenship in 2003. He thinks a refugee crisis is always something to think about given a country's relation to one's nearby, something he is familiar within his home country.
"The refugee crisis has always been a hot-topic issue with South Korea and North Korea," Kim said. "A refugee crisis always consists of thinking how other 'unaffected' countries can accommodate displaced persons should the need arise."
Kim related this aspect to how other European countries such as Poland, Romania, and Moldova are dealing with Ukrainian refugees.
According to a timeline from Aljazeera, Russian president Vladimir Putin began the invasion of Ukraine on February 24. On the 26th, the European Union barred certain Russian banks from banking groups in global financial systems. Ukraine applied to join the EU two days later. With the start of March came a 65-kilometer-long Russian convoy geared at the capital city of Kyiv. The invasion started to reach western Ukraine on March 15. More acts of war and other crimes were committed in multiple Ukrainian cities during and after this point. At the time of the article's publication, the amount of displaced Ukrainian citizens reached more than 10 million. You can read the full article here.
Kim posed questions about this crisis on a more personal level with our community.
"We have to start asking questions like: Are we ready to take these refugees in our society," Kim continued. "We equally have to pay attention to Ukrainian refugees along with International Displaced Persons."
Kim hopes more can be done to help the Ukrainian refugees in their time of need, which should start in our own communities.
"They are living in our society and community, but they are somewhat invisible. This should really be the focus of what we need to change."