The Guy with Many Accents – Meet Victor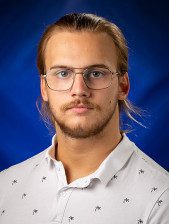 This week, Zac, Keagan, and Ryan welcome Zac's "brother" to the podcast, Victor Del Rio. Victor was born in the UK, but he has lived in Uzbekistan, Brazil, and now the U.S. As you'll hear in this episode, the swimmer has the ability to blend into his surrounding, changing his accent to fit the country he's in.
Check out the latest episodes of Kinda Kredible: The Full Circle using these links!