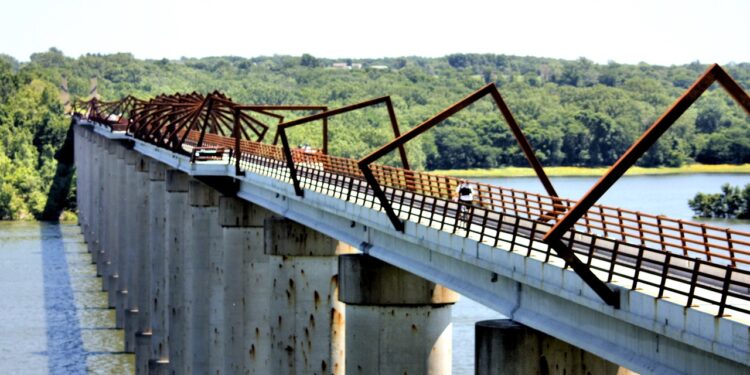 Suitcase, packed. Phone, charged. Sense of adventure, check. Spring break for most college students means a time to unwind and have a break from all the hustle and bustle of school life.
Many students choose to travel, while others opt to stay in town and work. Traveling out of town can be a big expense, especially if you choose to fly. According to the travel website, Hopper, airline prices for this spring break season were up twenty percent from last year.
High costs prompted Ambrose students this year to travel to their spring break getaways by car, saving a little extra cash.
For Elijah Schrader, a freshman studying finance, it was a no-brainer for him and his friends this year "Back in mid-January when my friends and I were planning our spring break trip, we were shocked at how high ticket prices were!" He added, "We ended up scrapping our original plans of going somewhere warm and instead tried something completely different." So the group got out their phones and began to realize just how much of their home state of Iowa they haven't explored yet.
For the next two months, Schrader and his fellow Ambrosian friends struggled to agree on a new plan collectively. It wasn't until days before they sort of decided on it. "We got so caught up in all of our midterm projects the days leading up to it that we just completely forgot all about it."
Also, a part of this trip was Jason Weng, a sophomore studying computer science. He explained that they had very little planned going into it. "We were all kind of like, 'let's just play it by year.' Our intended destination was West Des Moines, Iowa, but we wanted to try and hit as many goofy-sounding towns along the way without detouring too much."
With a game plan, the group of five hit the road at approximately 7:00 a.m. on Thursday, Mar. 16. About half an hour in, they stopped in Muscatine, Iowa. They say it was completely by accident but needed to fill up on gas. The group's primary driver of the trip was Set Morales, a sophomore studying computer science. He explained, "I ended up borrowing my grandpa's truck for the trip, which is way out of my comfort zone. I guess that in combination with just being hyped for the trip made me forget to check it."
The group continued their trip and a short while later arrived in Lone Tree, Iowa. Despite the name, Schrader explained that there was more than just a single tree there. "I don't understand the name. There were hundreds of trees. We kept looking for some ridiculously large tree while driving around. But nothing stood out to us." He added, "We did, however, unexpectedly saw an insane amount of Teslas driving around."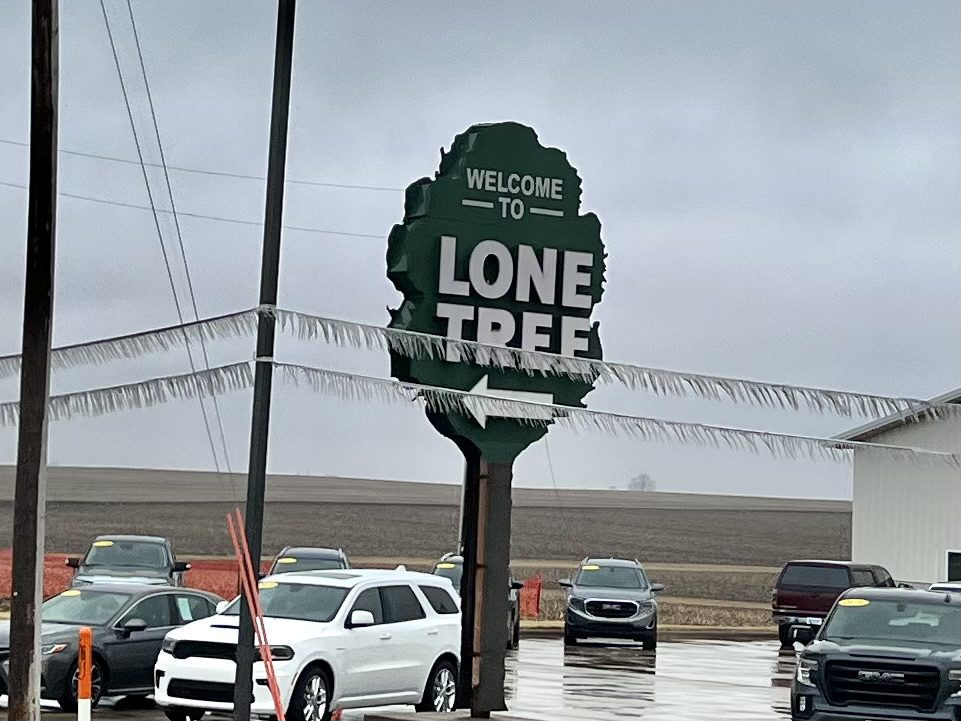 The group moved on about an hour and a half later and made their third stop of the day in New Sharon, Iowa. Puzzled by the origin of the town's name, Morales stated, "Where'd the old Sharon go?" He added, "I just want to know what happened to her!?" Schrader added, "There can't possibly be much meaning behind the name, I'm assuming. It sounds like someone's wife's name."
Nevertheless, they say the town's name and sign could easily be looked over, however, something else could not. Schrader explained, "As soon as we passed the welcome sign, the smell was so unbearable." Weng added, "It was so rancid. Sharon needs to wear some deodorant!" He explained that a nearby farm was the culprit for the smell.
At this point in the day, everybody was getting antsy and eager to get out of the car. They decided it would be best to start heading towards West Des Moines so they could at least spend some time sightseeing before everything closed for the day.
However, about 20 minutes after leaving New Sharon, something unexpected happened. Morales recalled, "All of a sudden, it became windy and snowy. It started really light and quickly became heavy." The initially estimated hour and fifteen minutes turned into a three-and-a-half-hour nightmare for the group. Morales added, "For the first two hours, we never went above 40mph."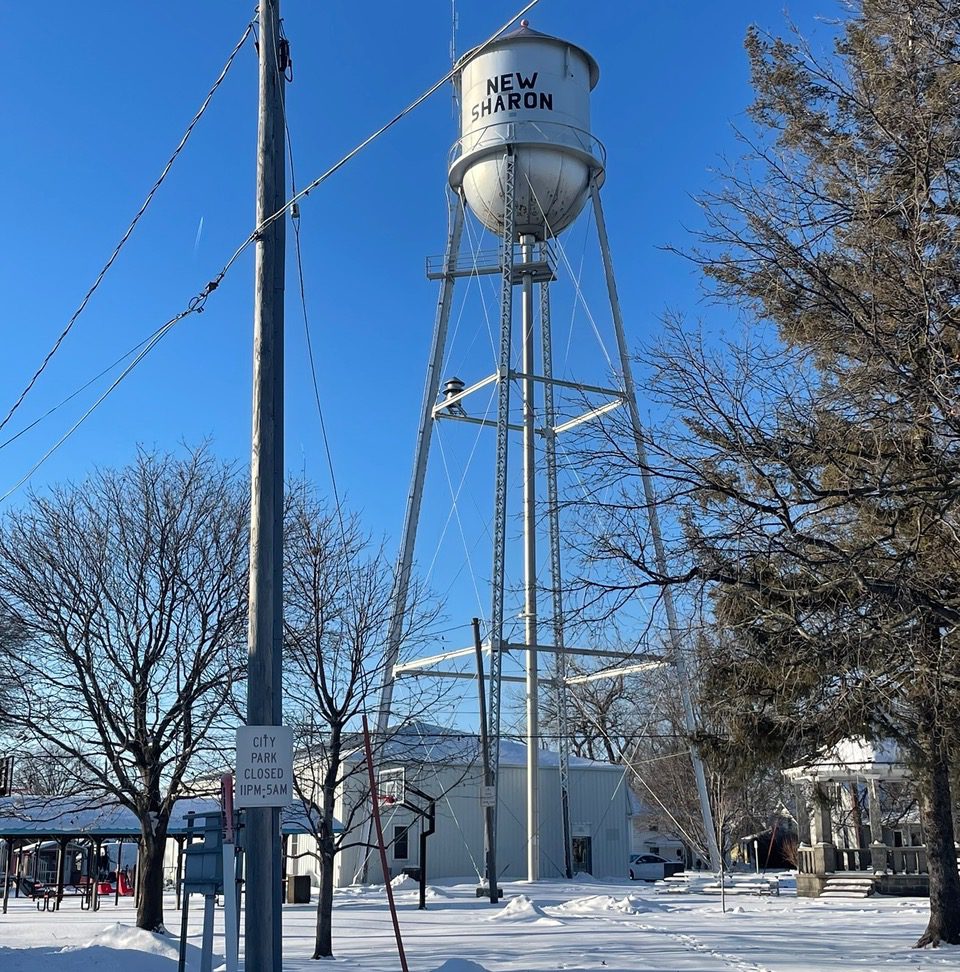 Despite the dangerous conditions, they eventually made it safely to their hotel in West Des Moines. Schrader recalled, "We got there at like 10 p.m. All of the restaurants had closed. So we ended up going to Walmart and bought a bunch of ice cream and random junk food."
Afterward, the group arrived at their hotel and settled into their room. However, the night was just beginning. Morales explained, "We made this weird and random makeshift buffet of food for ourselves. We had fried rice on one side and mini burritos on the other."
Despite the minor hiccup in their road trip, the group had adapted and made the best of it. They still managed to have some fun. Weng recalled, "We stayed up till four in the morning watching back-to-back episodes of Breaking Bad. It was the best!" He added, "It was nice to hang with the guys, just us, and just do whatever we wanted."
As the sun began to rise for the next day, the group said they struggled to get themselves out of bed. Schrader recalled, "Most of us didn't wake up until 10:45 a.m., fifteen minutes before checkout time." He added, "It was rough, luckily the hotel had free coffee in the lobby."
After spending some time at the nearby Jordan Creek Mall, the group hit the road again. This time, to go back home. Weng explained, "We only had one last town to hit, Madrid. After that, we went straight home."
Despite it having the same name as the capital of Spain, the group says they came for another reason. Schrader explained, "When we were looking for cool things to do in Iowa, this bridge kept popping up, and we figured since we were already in the area, we might as well try and see it." He's talking about the High Trestle Trail Bridge. According to him, it is quite a tourist attraction for Iowans. "It was trippy to look at and try to walk on, but it was worth the visit."
After that, the group continued their trip back home. This one, luckily, went more than expected. Overall, they say, the entire road trip was a success. Morales explained, "Honestly, I went into this trip a little unsure about the whole thing. I'm usually very structured and hate just 'going with the flow.' But, I'll admit, I had so much fun." Schrader added, "While it was short, I think this road trip was the perfect way to de-stress from my classes."
Nicolas Zepeda is a staff writer for The Buzz.