This presidential election is like no other election for many reasons. For most St. Ambrose students, this will be the first time voting for a presidential candidate. However, the biggest change has been the introduction of a global pandemic.
Covid-19 could change important aspects of the voting process for millions of Americans. According to Gallup, an analytic company that focuses on public opinion polls, 80% of Americans wear masks when leaving the home. That stated, Gallup also notes that Americans actively social distancing is at the lowest it has been since the start of the pandemic.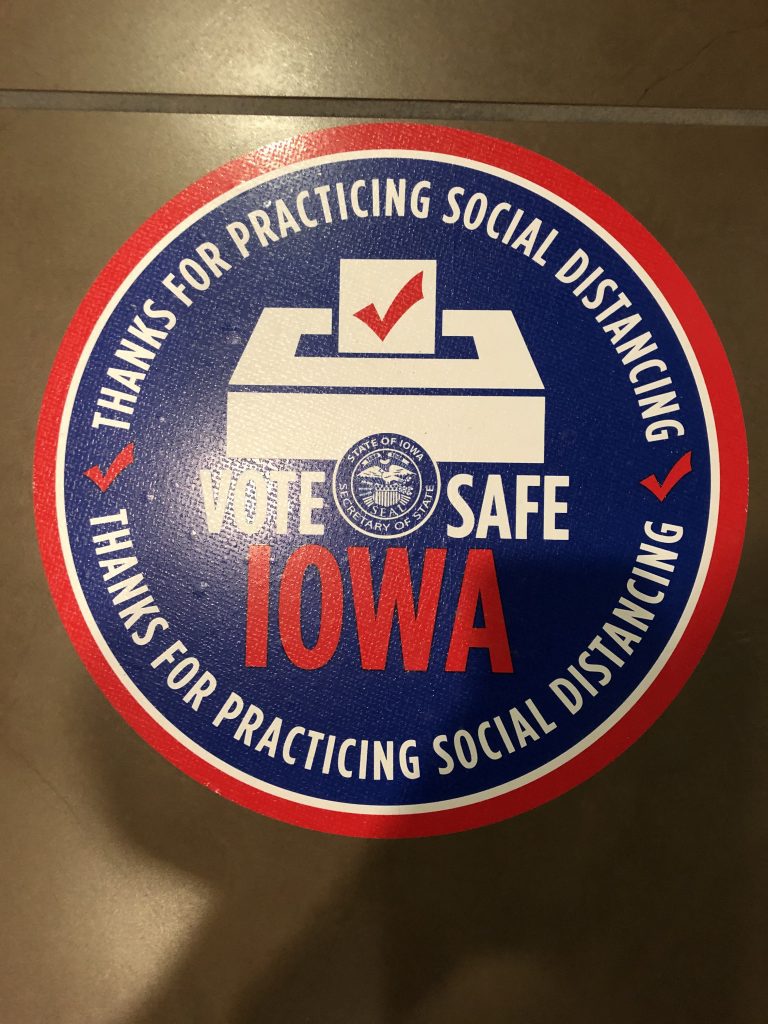 This is the first election Abby Camp, a junior at St. Ambrose, can vote in. Voting is not as easy as showing up to the polls and selecting a candidate. With the voting process being confusing already, adding the extra hurdle of the pandemic, may hurt the turnout of voters.
"I am not really scared about getting Covid-19 personally, but being careless and giving it to other people is what scares me. I understand why a lot of people are choosing to vote through the mail. Hopefully people voting through the mail read the directions carefully," Camp said.
According to Gallup, more than half of Americans are proponents of mail-in voting through the mail, but almost half of Americans believe there will be fraud involving ballots sent by mail. This distrust in the system could cause problems after the election, similar to the questions raised after the last presidential election.
"We should be able to trust the mail system in not sabotaging votes. Unfortunately, there are a lot of less than favorable things being said about the mail system right now, but hopefully everything is done fairly. Voting by mail is more important in this election than any other election before it," Camp said.
Early voting has also seen an increase this election as it can help reduce the crowd sizes at the polls. Quantrell Polk, a junior at St. Ambrose, also had to figure out the registering process for voting and which way he prefers to vote this election.
"I did not expect to have to provide so much information when registering to vote. I am not really scared of Covid-19, so going to the polls in person would not be a problem for me. I have talked to some people about voting and most of them are just choosing to vote early since the Covid-19 cases are supposed to go back up as the weather gets colder," Polk said.
The belief that the number of cases of Covid-19 could go up as winter approaches may add to the number of voters choosing to vote early. However, many states are implementing strict guidelines to guarantee the polls are as safe as possible.
"Hopefully no one decides to not vote because of Covid-19 because I could definitely see some people doing that. There are so many options for people who want to vote but are scared and want to remain a safe distance from other people. I hope that everyone who wants to use their voice feels comfortable voting," Polk said.
The Rogalski Center, in the middle of the St. Ambrose campus, is a voting center for people on campus as well as the surrounding community. The Rogalski Center also holds early voting. There are various ways to vote to ensure everyone has a voice especially in these unprecedented times.