Tabletop Gaming Club brings players together in a time of isolation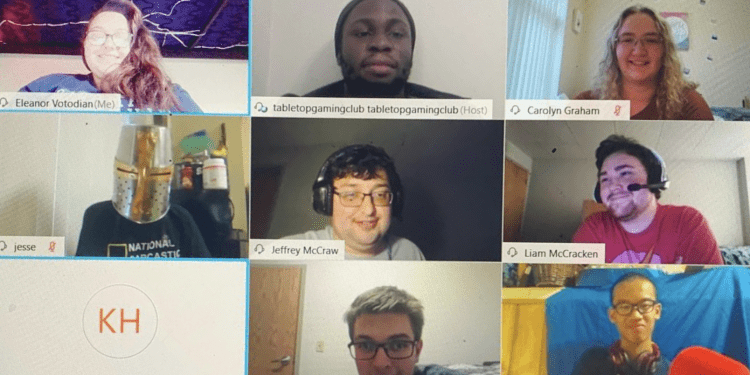 Having the chance to play weekly games with their peers has helped some students at SAU deal with feelings of isolation and boredom in the wake of COVID-19.
The Tabletop Gaming Club is a St. Ambrose student organization described as being "an open group of people who simply like playing games with each other and hanging out," by the club president, Timeon Oyeyemi.
As the name suggests, members of the group get together to play tabletop games such as Dungeons and Dragons, Call of Cthulhu, Monsterhearts, and various other dynamic storytelling games.
"Having the chance to still play games every week in spite of COVID-19 has definitely helped with the mental states of myself and several of the members that I've talked to. I think still having some way to interact with people is definitely a positive outcome," says Oyeyemi.
Liam McCracken, the vice president of the club says, "This club has definitely helped with adjusting to campus life during COVID-19. Free time was too abundant at the beginning of the semester and D&D helped save me from boredom and isolation."
Despite going almost entirely online, the club has seen a significant increase in membership this semester compared to previous ones.
"Luckily for our club, many board games can be played online! I was put off by the idea of online TTRPGs at first, but as I've become acclimated to Roll20 and Webex, I've actually come to quite enjoy it," says McCracken.
But with game sessions now being online, there are now more rigid meeting times and less random participation than before.
"In previous semesters, we've been able to have a bit more casual approach to who shows up to games – people could come and watch if they didn't want to play or if the game was full," explained Tim Snicker, the club secretary.
The club was also unable to hold their usual Library Game Nights this semester, where they encouraged random people to get together and play regardless of whether or not they were in the club, due to COVID-19 restrictions.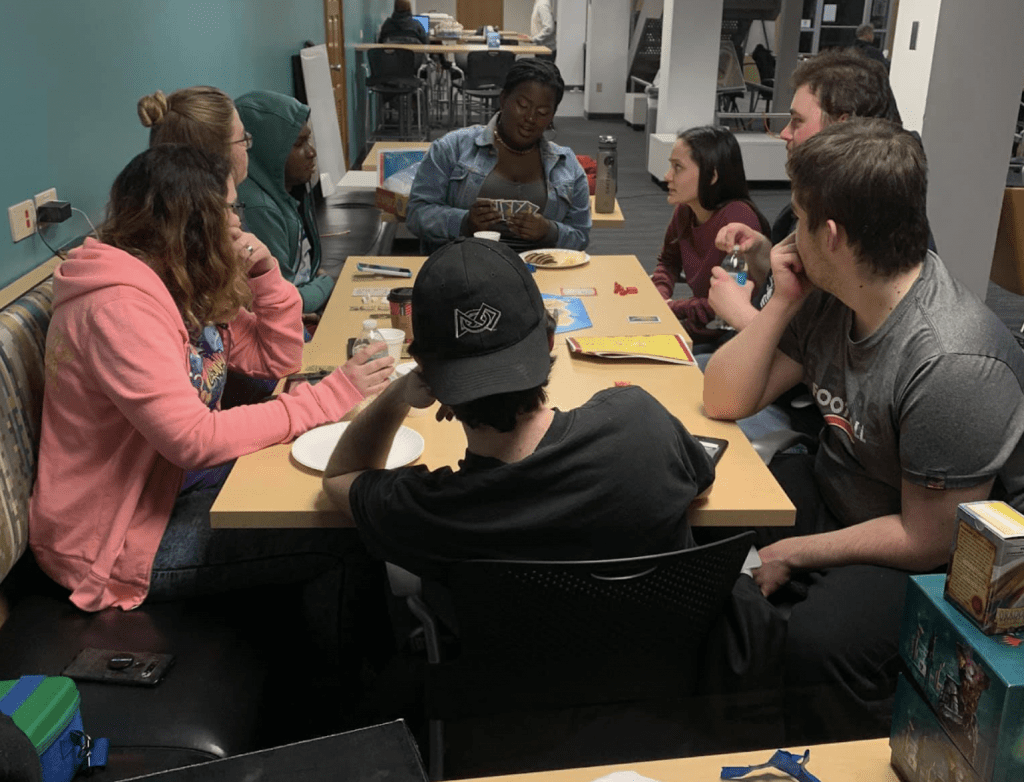 "I'm in the club because I love tabletop games and dynamic storytelling. I've also made a lot of friends while being a part of the club. Being here gives me and a lot of other people a place to decompress from the stresses of school," says Oyeyemi.
This is a sentiment shared by many different members, with several people citing being able to meet new people, stay in contact with friends, and having something fun to do as their reasons for being in the club.
Mackenzie Roush, the club liaison, encourages anyone curious to get involved. "I would say that it's a lot more fun than you'd think. Most people get nervous or even embarrassed when thinking about playing tabletop games, but when you get into it, the embarrassment falls away. Everyone is taking part, and there's no real wrong way to play!"
"There are a lot of great members and new people are always welcome. So if you've gotten to the point that you're considering whether or not to join, you'd probably enjoy it," says Snicker.
They plan to continue running games over winter break and are considering expanding the number of games available.
If you are interested in joining the Tabletop Gaming Club, they can be contacted via email at [email protected]. Their Instagram can be found here, and their Facebook here.