Davis Hall, St. Ambrose University's (SAU) first residence hall built in 1927, and the second building established on campus is being considered for demolition in the upcoming years.
"The age of Davis Hall is one of the reasons, but there is more to it," says Michael Poster, SAU Vice President for Finance. "We could renovate the building, but we are limited in what can be done as the hallway walls are load-bearing."
As Davis Hall gets older, Michael Poster and other SAU staff are working to determine whether they should completely demolish the original building, renovate its deteriorating rooms and withering stairways or replace it with a new building. However, Poster comments that any choice will be extremely expensive.
"There are two consulting firms SAU is working with to discuss the full campus master plan and possibilities for housing specifically," says Anjie Sorenson, SAU Director of Residence Life. "They are very much in the planning process with Davis."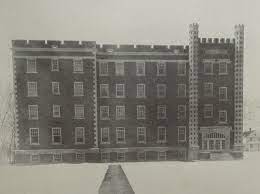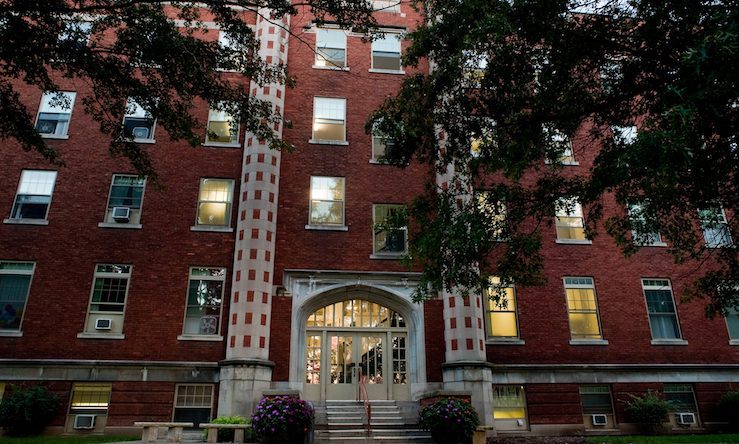 While there is a possibility that Davis Hall might only be renovated, a plan for its demolition has been in the works since October of 2022 when SAU President Amy Novak was inaugurated.
"It was being looked at during the Presidential Assembly, but I thought it was more of a possibility, not a definite one," says Jason Richter, SAU Assistant Dean of Students and Director of Student Engagement. "It was in the Master Plan discussion. Those are ongoing at this point."
Home to many, Davis Hall can house up to over 100 students. Historically co-ed, the hall currently holds only female students, offering single rooms as well as suite-style rooms. Although it is outdated due to its old furniture and lack of air-conditioning, many students have nothing but positive feedback for their home.
"I was so upset when I heard that Davis Hall could be taken down," says Julieanna Hess, a resident of Davis Hall since 2021. "It's such a cozy and engaging environment. I planned on living here all four years, but it looks as if those plans might change."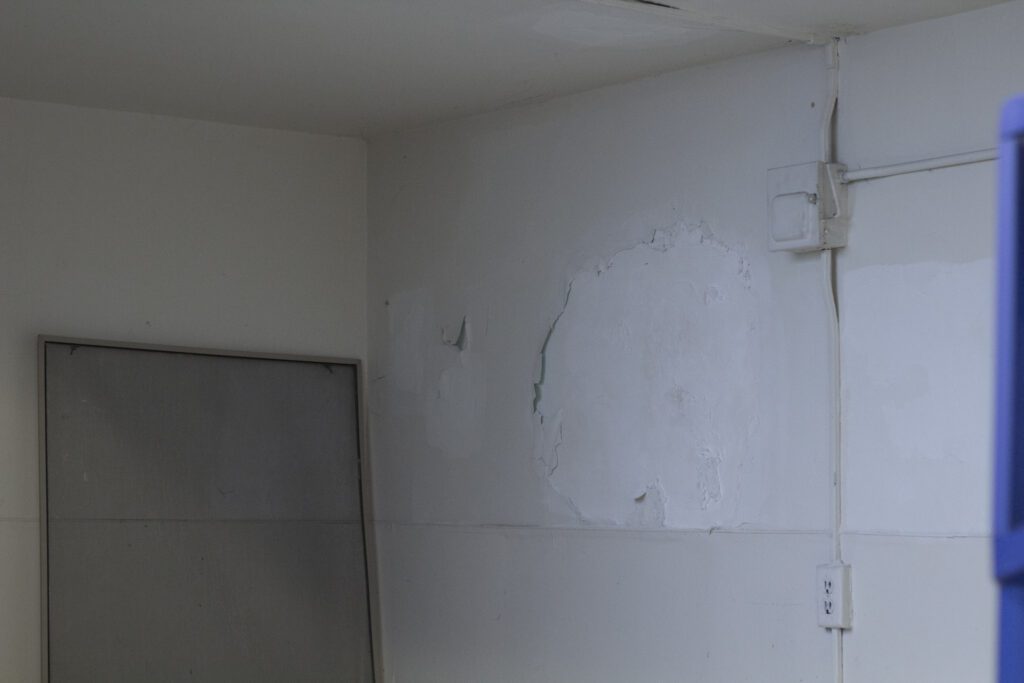 The news that Davis Hall could be taken down has spread throughout campus. Students like Julieanna Hess are worried that their campus home may be replaced but are hopeful that a renovation plan will be chosen instead.
"It is currently way too early to report anything more besides the fact that Davis is on the consideration list," says Anjie Sorenson
SAU Residence Life Staff has mentioned that there are other buildings, specifically academic ones, that are on the consideration list as well.
"I heard that Lewis Hall could be set for demolition along with Davis," says David Baker, Operations Manager, and Program Director for SAU's radio station, KALA-FM. "There is no specific demolition date that has been mentioned, though. It might not even be in the year 2023."
Residence Life has also commented that a decision could be made in April on whether to keep Davis or to demolish, renovate or replace it.
Since Davis Hall is loved and cherished by many past and present students, its demolition is only being considered. Despite its age, this original residence hall is still standing, and a sight to see. For more information about its consideration, contact [email protected] or visit their office on the second floor of the SAU Rogalski Center.