Story Time with Gabe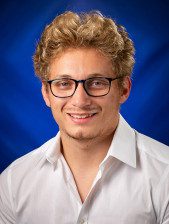 SAU swimmer Gabe Carlson joins the guys for a laugh-filled episode. The group shares all of their favorite stories with the Human Performance and Fitness major and what it was like for him to transfer to SAU.
Plus, Ryan shares his plans for his hypothetical wedding!
Check out the latest episodes of Kinda Kredible: The Full Circle using these links!