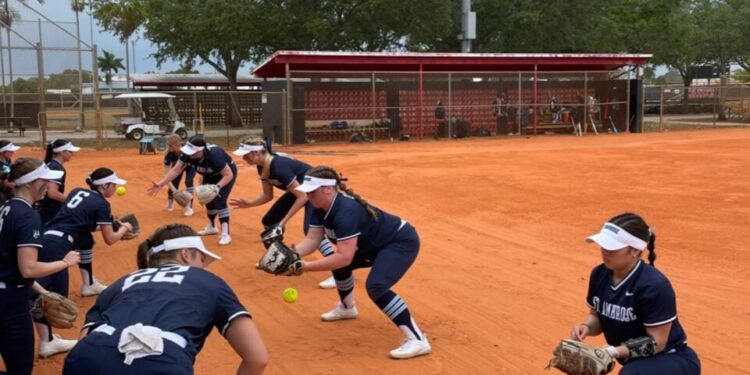 After playing in the bitter cold winds, the SAU Softball Team took a break from the Iowa winter to play in a more relaxing climate. For spring break this year, the team traveled to southern Florida to not only have some fun but to also compete against some of the best NAIA schools Florida has to offer.
Traveling with 22 young women and three coaches can be a bit hectic at times. From airport security to making sure no one was left behind, the softball team needed all hands on deck to make it on the plane.
Brooke Baker, an SAU softball player from Nevada, clearly is used to navigating her way around the airport. "Traveling with the whole team was a lot more stressful than traveling by me, like getting through the airport to the gate. But I would say traveling with the team was a lot more fun because I had people to converse with and I wasn't by myself."
Before stepping on the field, Coach Kelly thought it would be in the team's best interest to get a practice in to get acclimated to the new playing surface.
Senior Pitcher Kayla Roemer describes the difference between Fort Lauderdale and Davenport's softball environments. She said "We noticed early that the grass was different from what we normally play on, which makes a big difference for our outfielders and how they judge the ball. We also noticed that the dirt was red clay; as a pitcher, it was a change in the way I would push off the mound compared to the dirt we are used to."
After a steamy practice, the team chose to either sightsee with their families or stay with some of the coaches and go to Fort Lauderdale Beach.
Player Cassie Sprout, said that she chose to go to the St. Louis Cardinals game with her family because they were playing a series in Florida that week. Afterward, they enjoyed a snow cone to cool them down and a fancy dinner to end the night.
After all the fun, it was time to prepare for the long week the girls had ahead of them. The team played eight games in four days. They traveled around the Fort Lauderdale/ Miami area to play two games back-to-back. The team was at the fields for about seven hours a day, not including the road trip back to the hotel.
The long, intense hours took a toll on many of the players. Ally Polly, a junior outfielder/catcher, played every inning of every game. She describes her time playing in Florida as both physically and mentally exhausting. " I felt like my body isn't used to playing in this kind of heat, so everything was a little bit more difficult than normal, and I felt like I was just mentally exhausted and sleep deprived by the end of the week."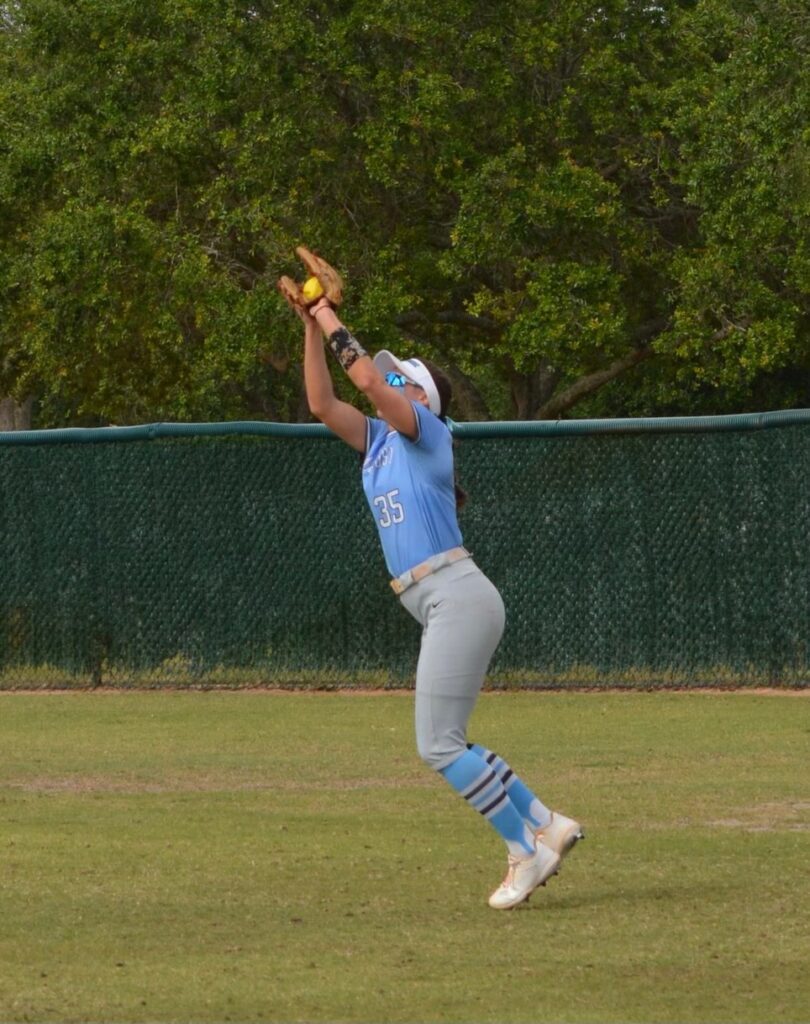 The Fighting Bees finished their spring break trip with a 2-6 record losing by only one or two runs in four games. Even though the team wanted a better outcome, they showed an outstanding amount of grit and hustle out on the field.
Assistant Coach DoniRae Mayhew commented on how she thinks the team performed. " Overall I think the team did well, our record did not reflect that but what does not show is the level of play that occurred while we played. We were playing top-ranked teams and we proved we can hang with those teams. We also got the opportunity to see what it feels like to fight through adversity and play as a team. I think that will set us up well for conference play."
Before returning home, Coach Kelly took the team to Gator Holiday Park for some team bonding. Players got to take a ride in the Everglades on an airboat and see an outrageous gator show and some even had the chance to hold a baby gator.
Ava Erramouspe, a freshman 3rd baseman, describes her time at the Everglades. " It was my first time in the Everglades, so it was cool to see a completely different ecosystem. It was also my first time on an airboat, the whole tour was insightful and fascinating."
The SAU softball team is now heading into conference with a record of 12-12. They have a jam-packed game schedule throughout April and May until the conference tournament on May 4th.
Anne Krull is a staff writer for The Buzz.