Serving Up Changes: SAU Tennis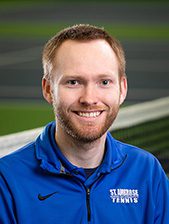 In this episode, Logen talks to St. Ambrose University men's tennis coach John Rohlf. They discuss how the team has adapted play in the midst of a pandemic, how the team has developed since he began coaching, and how he's adjusted to a new AD.
Catch up on all the episodes of From The Bleachers using these links!