SAU's Track & Field Says Farewell To Seniors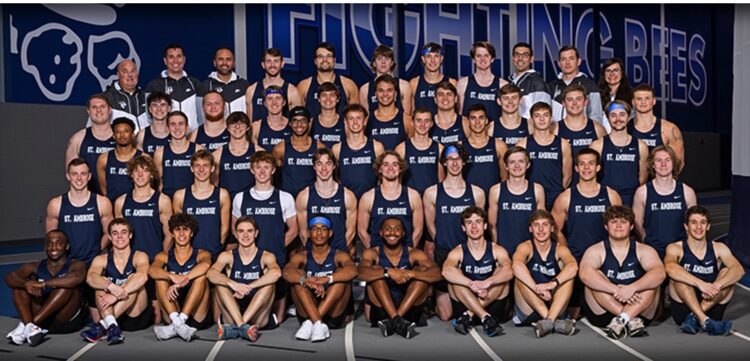 The St. Ambrose University Men's Track and Field team is already in the works for preparing for next season. As seniors Will Reemtsma and Matt Acosta proceed to the finish line of their academic careers, they had many thoughtful words of encouragement for their fellow teammates and newcomers.
"Over the years I have developed different mindsets to better prepare myself for a race. Now I feel free when I run. With life getting busier, time passing faster, and the real world waiting for me after graduation, I want to embrace the time I have left," Reemtsma said. "When I am running a race, I am in control. Nobody but me can affect the outcome of the race. In a way that's freeing to me because I get to escape the world for a short time."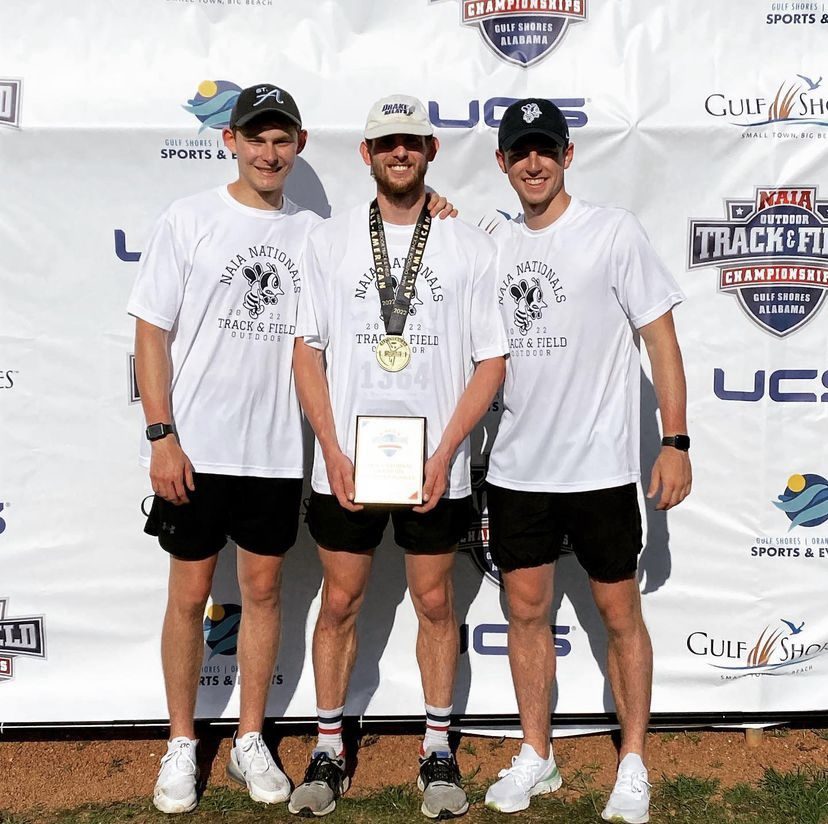 In his time at SAU, Reemtsma competed in the 60-meter dash, 60m hurdles, 110 hurdles, 200, 400, 400m hurdles, 600, shuttle hurdle relay, 4×100 relay, and 4×400 relay. Conditioning, practice, and track meets can sometimes be taxing on the mind. Reemtsma emphasizes a realistic student-athlete perspective.
"People will come in and out of your lives, especially in college. Make sure you keep the ones that care about you," Reemtsma said. "College is like a second chance. You can create the person you want to be and set yourself up for a successful future."
As team captain, Reemtsma represents what it is like to be a role model for his peers. With the challenges that arise in stressful situations, he finds himself looking for a reasonable solution.
"I lead by example. Stay humble and let your actions speak for themselves," Reemtsma said. "When I do speak up I hope to help my teammates be better. I want them to have a strong mind and body. If I can help bring this team together, we can accomplish great things."
Matt Acosta is a team leader for SAU Track and Field. In his two years on the team, Acosta competed in the 60-meter dash, 200, 400, 600, 800, and 4×400 relay. Considering he joined the team later than most role models, Acosta presented nothing but dedication and determination.
"Since I have only been at Ambrose for two years, this year is different because I learned how to run correctly and have seen major improvements," Acosta said. "Also, it is my senior year so I don't want to take this time and waste it."
As Track and Field is mostly constructed based around individual skills, the SAU team represents the meaning of team support. Each participant has a job and collectively the team works together towards the end goal.
"Aside from naturally being in each other's lives enough to create a strong bond because of track, there have been activities put in place this year that we took part in. We had two weeks before school started to practice so it became a camp," Reemtsma said. "I say this because we spent the majority of our day at the track practicing, recovering, eating, and competing with each other in a bunch of games that the coaches provided."

For more information on the upcoming 2023 – 2024 SAU Track and Field season, please view the SAU Athletics webpage.