SAU women's soccer CCAC champs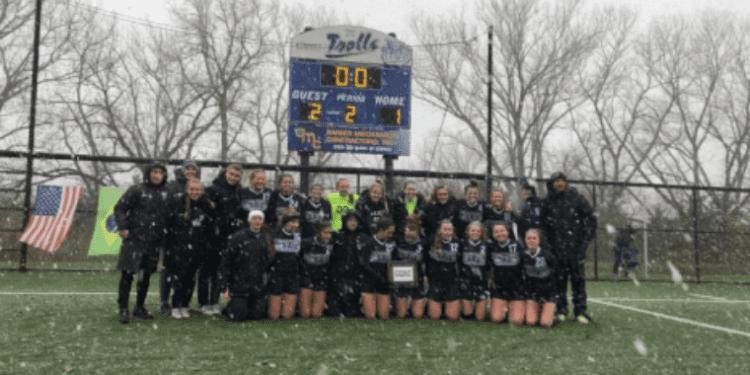 For the first time since 2015, the St. Ambrose women's soccer team heads back to the NAIA national tournament after clinching the CCAC championship last Friday, Nov. 12.
While the Bees would find themselves down by a score early in the second half, they would not falter as Taylor DeSplinter would find Riley Garcia in the fifth minute to even up the score.
Tori Timerman would go on to slip another one past the Trinity Christian goalkeeper in the 75th minute to secure the win for the women in Palos Heights.
The Bees played an impressive 90 minutes, and Rachel Willette is credited with four saves in the net to keep St. Ambrose ahead of the Trolls.
St. Ambrose will take on No. 7 Indiana Wesleyan in the NAIA opening round on Thursday, Nov. 18 at 5:30 p.m. CST in Marion, Ind.