SAU Students Weigh in on Latest Tik Tok Craze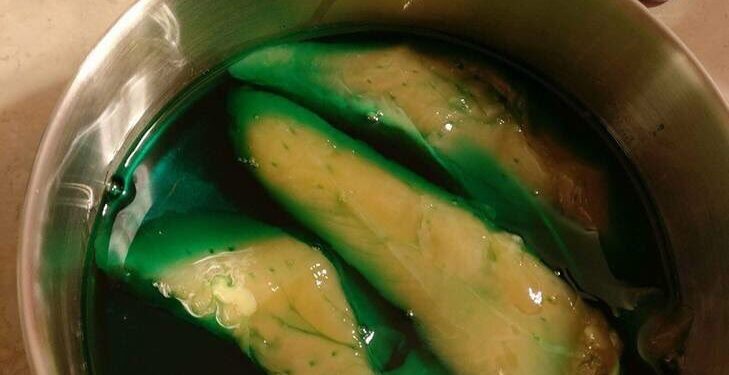 Shock, awe, disgust, and interest is sweeping the campus of St. Ambrose University due to one of the newest surging TikTok trends. The newest viral video on TikTok: cooking chicken, on the stove, with NyQuil. This medicine, a well-known cold and flu reliever taken at night, is most certainly not something people would use to cook with, so once social media outlets got wind of the original video, it blew up. Since the release, the original tweet has received over 4,000 retweets, 5,000 quoted tweets, and 6,500 likes.
Members of the Saint Ambrose community have a lot to say about this trend. When asked for his initial reaction, SAU's KALA station manager Dave Baker says, "I was pretty shocked that people are even thinking about doing that; it definitely doesn't sound very tasty or delectable."
Maura Hosty, a freshman studying nursing, stated, "It's one of those things that are so far-fetched it's hard to even believe!" Like Maura and Dave, other students were also shocked when videos of NyQuil chicken were seen or talked about. There was one big question left to ask: Would members of the St Ambrose community participate in this trend?
Agreeing with Dave Baker and Maura Hosty, other students also said that they would definitely not try NyQuil-cooked chicken.
Sophomore and International Studies major Sierra Mari says, "I would not try this trend because I do not want to run the risk of dying." Psychology major Grace Bickle added, "No, I would never try it. Especially because my mom is a nurse and if she found out she would kill me."
One of the final students asked about this trend was senior Bailey Winfree. Winfree, who is majoring in Public Relations and Strategic Communications, said, "I was genuinely shocked at the stupidity of these people who are cooking with a nighttime cold and flu medication." Furthermore, Bailey said she would absolutely never try the chicken-covered NyQuil.
Out of all students asked, only one student's answer differed.
Zack Nemecheck, a Computer Science major, said, "Honestly, I would try it just to see what would happen. I don't really care what happens, it's just for fun. I mean you only live once; at least that's how I see it."
The trend, more commonly seen on social media as "#sleepychicken", may have caught the attention of many recently, but the original post has been out for years. Posted originally as a joke in 2017, Nyquil and chicken have come back to grab the attention of many.
In making its return, people can find images or videos of this food combination on platforms such as Instagram, Twitter, TikTok and others. According to sources like NPR.com, the Food and Drug Administration (FDA) has since put out warnings about this trend, saying that it's a dangerous idea. When heated, NyQuil's properties will change, and even breathing in the vapor of NyQuil can damage one's body, especially the lungs. Even though the FDA is attempting to crack down on the fame this trend is attracting, people on social media blame the administration for not acting faster.
In the end, the St. Ambrose community finds one of the newest TikTok trends a rather bad idea.
Ryan Schiestel is a staff writer for The Buzz.