SAU Students React to Iowa's New Bathroom Bill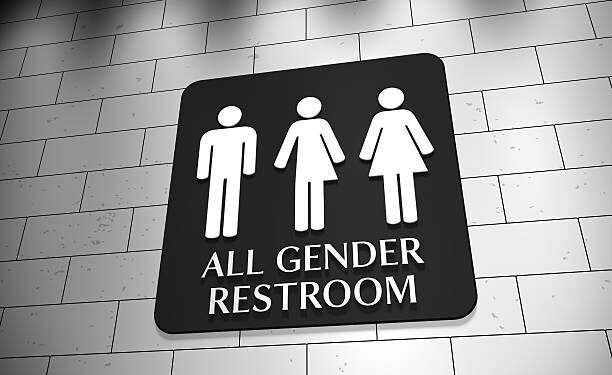 Some St. Ambrose students are reacting neutrally to the new Iowa House bill that would require people to use the bathrooms that correspond with their gender of birth. While the matter of sex-assigned bathrooms remains a pressing issue in the United States, students say it isn't such a big deal.
Governor Kim Reynolds signed off on Senate File 482 which would require people to use the bathrooms that align with their gender of birth. The bill passed alongside other legislation in the last couple of months that addresses different issues regarding transgender people. St. Ambrose University is not required to comply with the laws as it is not a public university.
St. Ambrose students reacted mildly at the prospect of sharing a bathroom with someone who is transgender. Most students, like one freshman St. Ambrose student, didn't even think about the possibility. "I've never even thought about it because I've never even thought about that when I am in the bathroom," the student commented. Another St. Ambrose freshman commented that it didn't matter so much who is in one bathroom, "I don't really have a problem with it, people are just trying to do their business and it doesn't really matter who that's around."
When asked about the recent string of bills regarding transgender issues, most students interviewed reacted apolitically or didn't take a strong stance. However, a few students did express extreme displeasure with the bills. One SAU sophomore who grew up in Iowa said, "I think it's a complete mockery of humanity and the idea of individualism that is being promoted by people who have never once had a conversation with a transgender person in their life. As a person who is not (transgender), I could never imagine what I would feel like if my whole identity was dictated by a state law created by people who don't have enough empathy to understand me." Another SAU junior from Iowa, who is a political science major, commented, "I feel like it's wrong for the government to try and step in and tell people who they can and cannot be. People don't transition for any reason other than that they identify themselves personally as a different gender and want everyone else to regard them as the way they truly are."
Students didn't feel strongly either way about gendered bathrooms and the ability for transgender people to use them as they choose. Most students who were interviewed either did not care or did not feel it was their place to mandate who should use which bathroom. It has yet to be determined if St. Ambrose will comply with the new bill as they are not required to do so as a private university.