SAU student goes to "the happiest place on earth"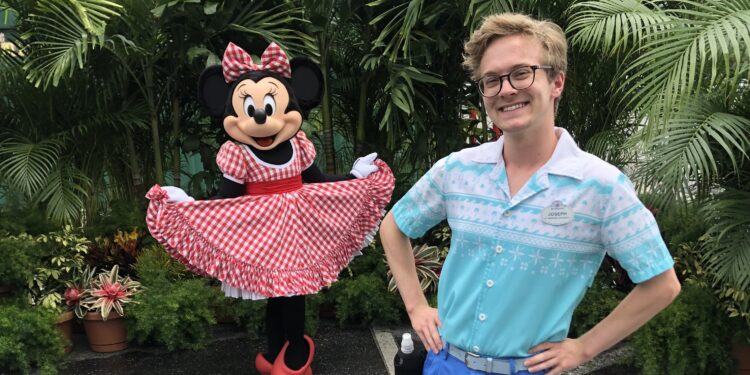 Walt Disney World and Disneyland are known for being "the happiest places on Earth." With their various amounts of attractions and classic characters interacting with the crowd, there are many things to love and enjoy about this experience. But this magic would not even be possible without the numerous amount of people, known as "cast members," to make it all happen.
SAU senior, Joseph Lasher was fortunate enough to be one of those beloved cast members and be a part of the Disney College Program which is an opportunity for college students to spend a semester's worth of time in either Disney World or Disneyland and get a chance to work for the Disney company. Lasher has recently returned to SAU this semester to resume his academics.
Lasher originally applied to the program in January of 2020, and many auditions later was hired as a Character Performer. But this accomplishment and Lasher's plans were put on hold due to COVID-19.
"I was extremely devastated when my program got canceled," Lasher said. "It was very much up in the air if the college program would come back."
Then a year later, on May 3, 2021, Lasher got some very exciting news.
"I got an email saying that the program was returning," Lasher said. "It also said that people whose 2020 programs got canceled were getting first dibs to return and be a part of the program."
Since entertainment was not currently up and running due to the pandemic, Lasher was unable to continue as a Character Performer. He was later put in merchandise, which he says was the next best thing for him to do.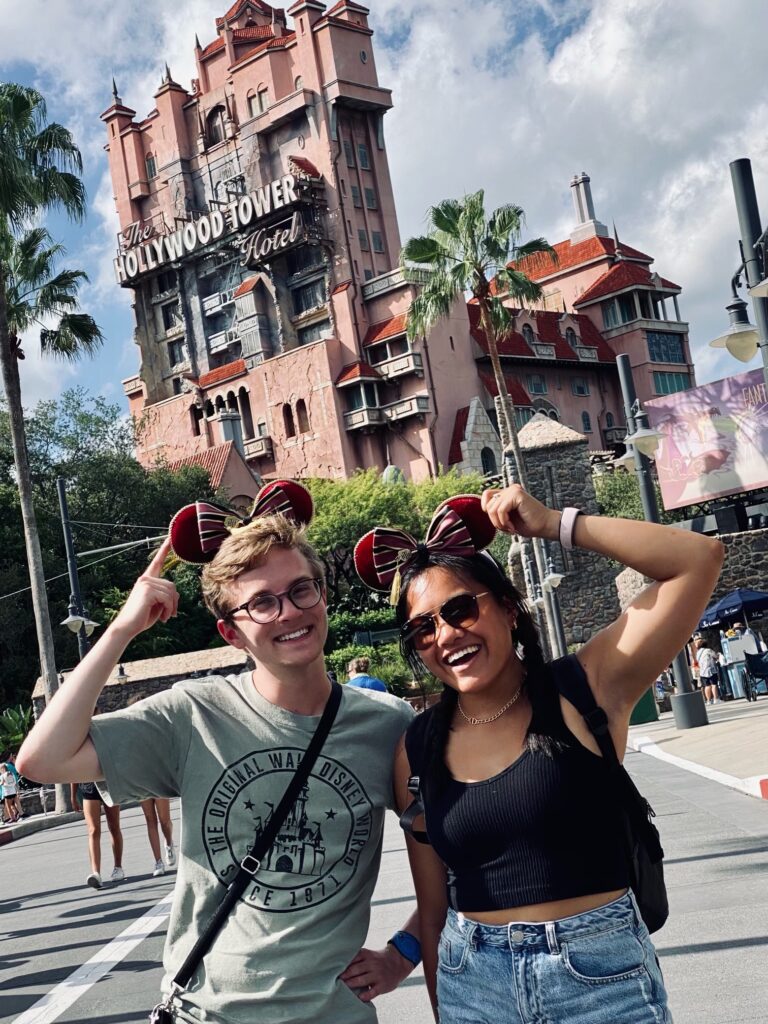 "If I had to be in another role other than I would want to be in that one," Lasher said. "I was happy to still be able to go down there and spend some time in Florida and be in the parks even if it wasn't performing."
Upon all the magical memories Lasher made during his experience with the Disney College Program, one sticks out among the others.
"One time when I was working I was able to speak with this family who was traveling from France," Lasher said. "I have basic French conversational skills, absolutely nothing major, but this family had two little boys who spoke absolutely no English. So, I introduced myself in French, and was asking them questions such as 'What's your name?' and 'Are you having a good day?' They were just basic little things, but they were so excited that I was speaking to them! It really made my day!"
After Lasher's experience with the DCP, he highly recommends this to anyone who wants to enjoy the parks, meet new people and get to have some great work experiences.
"I was very fortunate to make a group of friends pretty quickly when I was down there," Lasher said. "It was So nice when our days off would line up, Or if we had a morning off or an evening off we would go to the parks, go on rides, get something to eat, or just go to the restaurant. It all felt like I was going on vacation every time I got off of work."