SAU OPENS ITS FIRST MAIN STAGE SHOW OF THE SEASON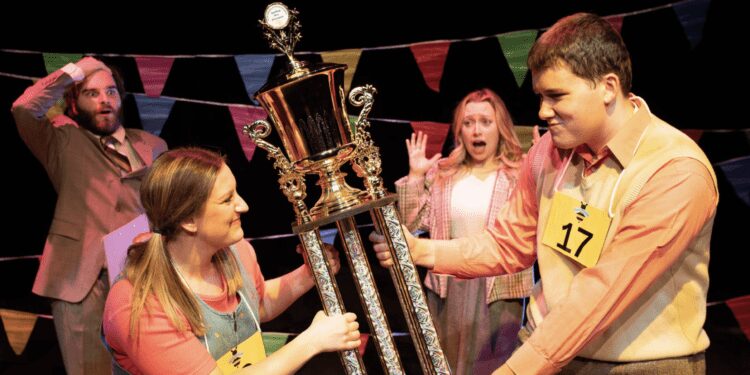 The St. Ambrose University Theatre Department has gone through many changes within the last few years, but that isn't stopping them from producing wonderful productions for the SAU community.
This week, SAU opens The 25th Annual Putnam County Spelling Bee.
This musical comedy revolves around 6 middle school students who have come together to compete in the 25th Annual Putnam County Spelling Bee. Throughout the show, the characters disclose their hilarious and touching stories from their home lives. Six spellers enter the bee, and one leaves as the champion.
The Cast is made up of ten SAU Students.
Marcy Park: Julia Beltz
Chip Tolentino/ Carl Dad: Joseph Lasher
Rona Lisa Peretti/ Olive's Mom: Katie Link
Mitch Mahoney/ Olive's Dad/ Dan Dad: Charles Murphy
Olive Ostrovsky: Peyton Reese
Logainne Schwartzandgrubeniere: Caroline Sieren
Jesus/ Janitor/ Cast Swing: Elena Vallejo
Douglas Panch: David Weaver
William Barfee: Zachary Weih
Leaf Coneybear: Ethan Windt
The show dates are November 10,11,12 at 7:30 pm and November 13 at 3:00 pm.
Buy your tickets HERE. (SAU students get in for FREE)
*This production contains some adult content with mild language that might not be appropriate for all ages.*