SAU gets vaccinated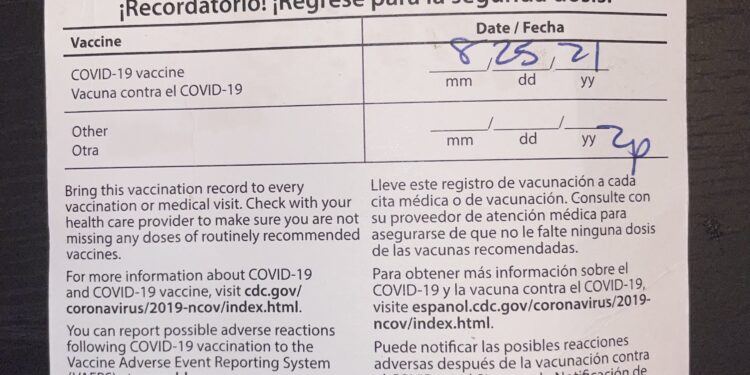 Perhaps the biggest situation in the U.S. today deals with COVID-19 and vaccines. With the CDC's new guidelines and the FDA approval of the Pfizer vaccines, schools are fighting to help contain the spread of the virus and hoping to achieve immunity. St. Ambrose's attempts have started off strong.
SAU's weekly COVID-19 report found that for the week of August 20th through September 2nd, 77.5% of employees and 50.6% of students are vaccinated.
"The numbers do improve each week. The CDC had indicated 70-80% is the target for the critical mass, I think they even used the term herd immunity," Dean of Students Christopher Waugh stated.
According to the CDC and Mayo Clinic, herd immunity is achieved through antibodies after infection and the vaccine.
"We are around 65% in terms of immunity including vaccinations and anti-bodies for the student body, so I think it's one part of the equation, but we are really encouraging getting vaccinated," Waugh stated.
SAU began their campaign for vaccinations by giving an incentive to students, offering vaccine recipients a chance to submit their vaccination card to the school by September 20th to be entered in a drawing for free fall 2021 tuition.
"We announced this late July and wanted to give students who were considering the vaccine plenty of time. We also feel it front loaded those getting vaccinated. We may host another vaccine clinic after the drawing. We don't mandate it or pressure, we just want to encourage the vaccine with it being the safest and best way to prevent hospitalization and deaths," Waugh said.
SAU also wanted to encourage vaccinations by hosting a free vaccine clinic at Modern Woodman Park on August 23rd. It included the first dose of the Pfizer shot.
"We didn't know what to expect," Waugh said. "I estimate there were at least 50 students who received their vaccinations at the clinic, so we expect another influx of records of vaccinations upcoming."
The clinic gave students the chance to enter the drawing for free tuition.
Casey Hollan, a senior, was one of the recipients of the first vaccine dose that day.
"I saw it as the perfect opportunity to finally get it," Hollan said. "I was always on the fence about it, but with [the] FDA's approval and seeing people around me get it and the effects it has, I was ready to get it. It felt safe for me."
Students who received their first shot at the clinic received their second dose on September 13th, leaving positive signs that SAU can get closer to herd immunity.
Vaccines and the new guidelines have changed the landscape of the SAU campus with there being a high of 11 new positive cases in SAU's weekly report for September 2nd.
"It's impossible to know for sure how things will play out, but with 51% of our students vaccinated today, it's hard to imagine a scenario where we would have the numbers of cases we had last year, due to the immunity levels," Waugh said.
For more information on Ambrose's COVID-19 policy, visit sau.edu/covid19.