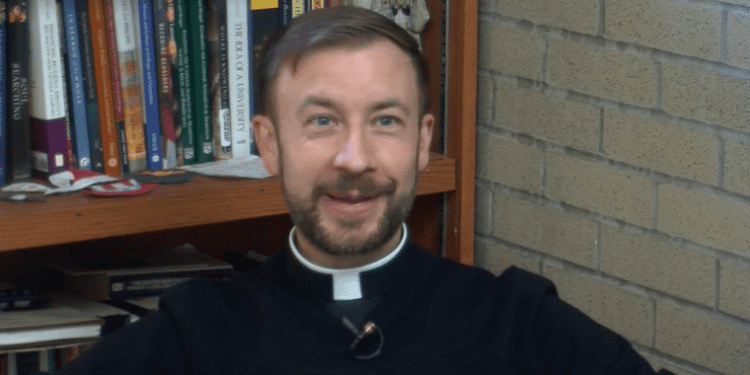 Father Thomas Hennen will miss being a part of the St. Ambrose community, even though his new position is a mile and a half down the road.
SAU chaplain father Thomas Hennen is set to become the next pastor of Sacred Heart Cathedral Parish in Davenport on July 1 after four years as chaplain. The decision was made by bishop Thomas Zinkula from the diocese of Davenport.
"I make a promise of obedience to the bishop," Fr. Thom said. "My understanding of that promise is that if he's asking me to do something he thinks I would be well-suited for and be for the benefit of the spiritual good of people in the diocese, I'm going to say yes to that."
The appointment comes after the announced retirement of Father James Vrba of St. John Vianney Parish in Bettendorf. That position will be filled by the current pastor of Sacred Heart Cathedral, Father Rich Adam.
As Father Thom prepares for his new position, SAU campus ministry is sad to see him go. Peer campus minister Matt Jung will remember his character more than anything.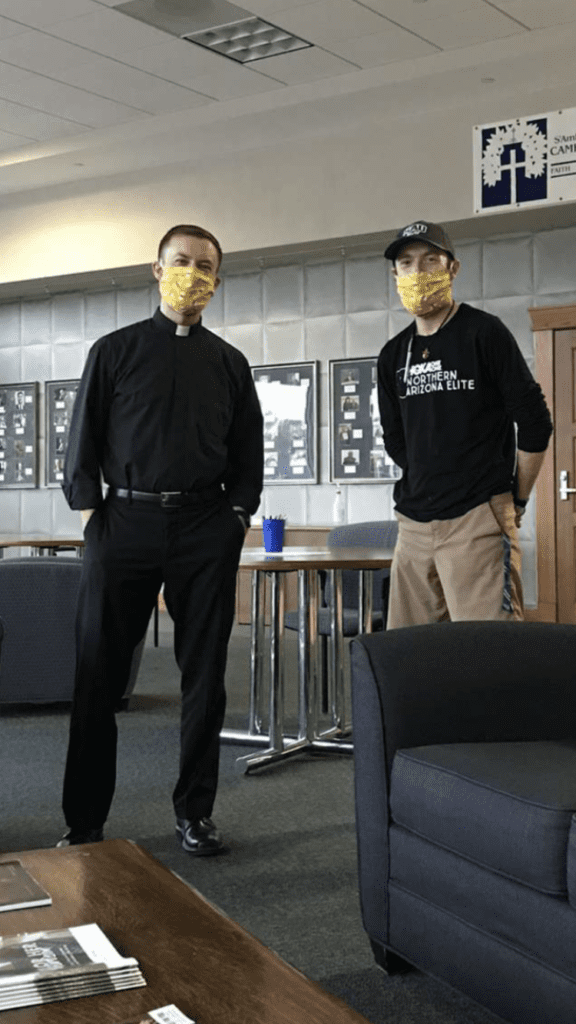 "Father Thom doesn't really care where you come from, who you are, or what your background is," Jung said. "He is always open for students to come and talk to him because he wants the best for you in everything you do."
Father Ross Epping, vocations director for the diocese of Davenport, will take Hennen's place. Epping is a 2011 of St. Ambrose and was ordained in 2016. Hennen explains the decision to choose Epping was easier than expected.
"He will, I'm sure, hit the ground running and dive right in by getting involved," Hennen said.
Hennen admits his job will be different as pastor of a cathedral instead of college chaplain. According to Hennen, he knows he will deal with demographics that broadly span the entirety of spiritual life from childhood to adulthood, instead just college students.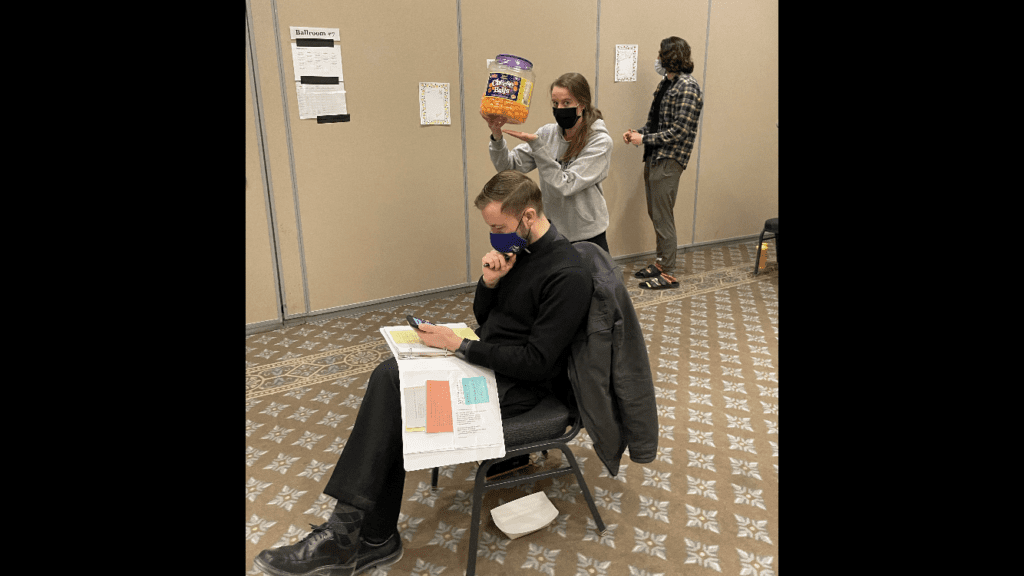 As we enter the warmer days of spring here at Ambrose, Hennen knows his time is coming to an end on campus. Although, he is still focused on his current position.
"I know this is coming, but I'm trying not to think about it too much," Hennen said. "I'll worry about that when I can."
The campus community knows that life will be different when Hennen leaves, as Jung explained.
"It'll be weird without him here," Jung said. "It's like a piece of us will be missing. I'll definitely miss the daily interactions with him and his influence around campus."
Hennen will continue with his other position as vicar general of the diocese when he becomes pastor of Sacred Heart Cathedral. Life there, he admits, will be different from St. Ambrose, which he will have to get used to.
"The thing I will miss most are the students and the daily interactions," Hennen said. "From the students that sit outside my office and chit-chat, Wednesday night masses and Antioch retreats, I will miss the opportunities I have to interact with students and walk with them through their college experience on a spiritual level."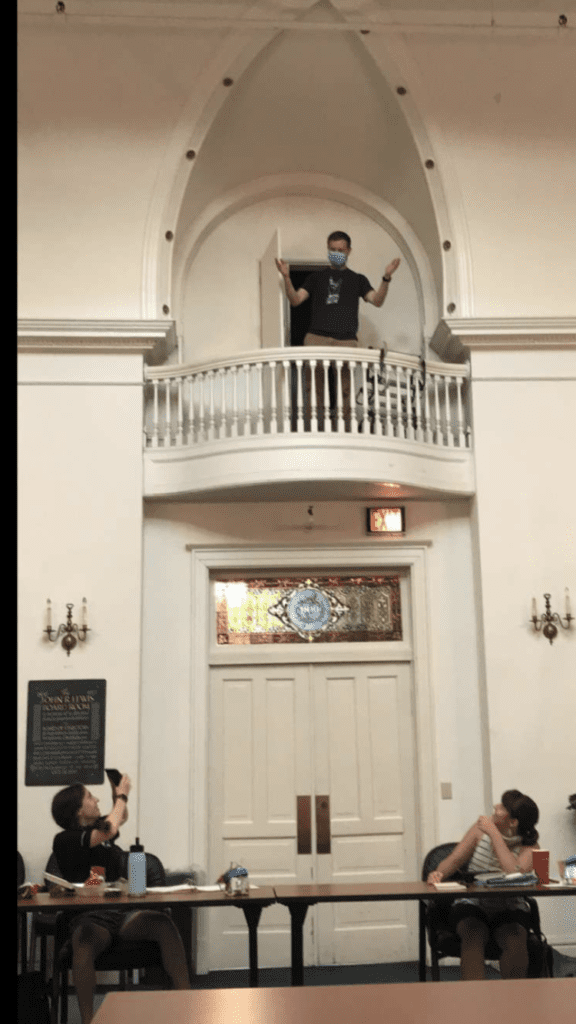 Hennen will continue with his administrative duties to pass on to Father Ross until he starts in his new position.