SAU Archives to participate in local Archives Fair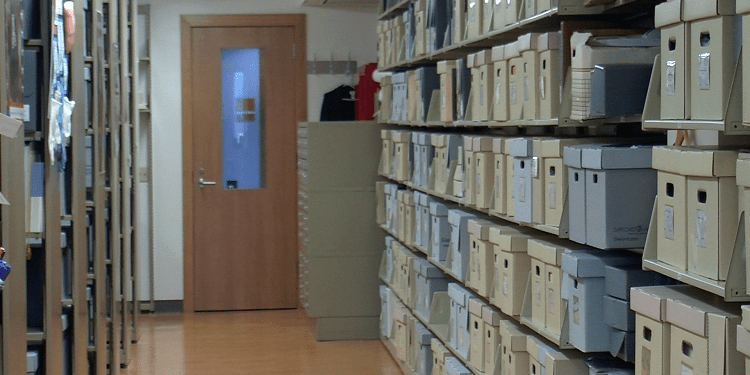 The St. Ambrose Archives is participating in the Archives Fair Saturday, Oct. 30, along with several other local collectors, such as the Davenport Public Library and the Putnam Museum. 
"The Archives here are a collection of historic documents that somehow relate to the university," Archivist Onnica Marquez said. "We have a variety of things in the collection, including documents, anything that the university publishes. Yearbooks, newspapers, magazines, we have a really great photograph collection. Then we also have artifacts in the collection too."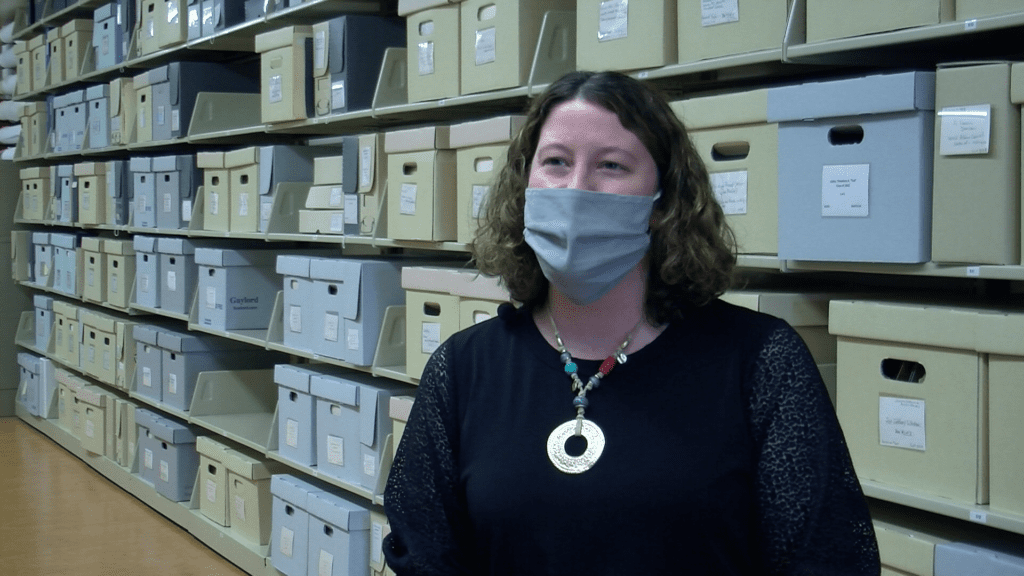 "I take care of all the historic collections here at SAU," Marquez said. "My job is to preserve them and also provide access to all the materials in this room." Photo courtesy of Carolyn Graham.
Located on the third floor of the library, anyone can visit the Archives, not just history or museum studies students. Anyone from information literature students to exercise science students have been spotted delving into the collections.
"The big goal is obviously to preserve all the materials in this room. So I want them to stay in the exact same condition many years down the road," Marquez said. "So preservation is the big goal. But I do preservation so that people can access the material. I want people to come here and use this stuff."
Fun fact: The oldest item in the collection is a book about St. Augustine from 1529, and it is written in Latin. Photo courtesy of Carolyn Graham.
But students don't necessarily need to be working on an academic paper or research project to visit the Archives.
"Some of the information here is just fun and interesting. If you want to find a photo of a coach you can come in and do that. If you want to see pictures of your parents because they went to school here I've got yearbooks," Marquez said. "So it can be fun projects too or it can just be people that want to know a little bit more Ambrose." 
Fun fact: Some of the most recent materials to enter the archives are from Dr. Novak's Innaguration. Photo courtesy of Carolyn Graham.
Those interested in visiting the Archives are asked to set up an appointment by emailing Marquez so that she can be better prepared to help you with your research needs. 
For those interested in attending the Archives Fair, it will be held Saturday, Oct. 30, at the Butterworth Center.