SAU graduate Molly Conrad released her fourth studio album, "Light of the Dark," on Friday, October 15.
Conrad, a Bettendorf native and member of the class of 2014, studied theater and public relations at St. Ambrose. After graduation, she moved to Nashville, Tennessee. She currently lives in Buffalo, New York. Music and the performing arts have always been a passion for her, which is something she saw as a kid.
"Even when I was little, I'd write songs and perform around the house, so I think there has always been a part of me that's wanted to create," Conrad said. "When I came to college, I learned I am most passionate about songwriting and the guitar."
Conrad remembers taking Kerry Tucker's guitar class and quickly started performing in concerts around campus, which eventually led to touring. When she began her career as a musician, she first toured the Midwest, then headed southeast. She has even made it overseas to Germany on a few occasions.
"Light of the Dark" has emotional, honest indie singer/songwriter vibes according to Conrad, who recorded the nine-track album with Nashville producer Alex DeVor and Kerry Tucker of YPT Studios, who mastered the album. Conrad tackles subjects from social anxiety, complicated relationships, and heartbreak.
"We're all just trying to figure this life thing out," Conrad said. "Sometimes it can be really hard. A lot of my lyrics are about that internal struggle. Sometimes it just feels good to hear someone say what you've been feeling and have a cathartic space to live in that."
The album's opening track "Devin" takes listeners on an almost haunting journey involving intimidating social situations, which starts with acoustic guitar, building up to a crescendo of Conrad's solid vocals. She keeps this theme going with tracks such as "You Don't Look Like You're Dying" and "In Love with a Ghost." The album ends with an isolated Conrad echoing over acoustic strumming in "Whatever Helps You Sleep."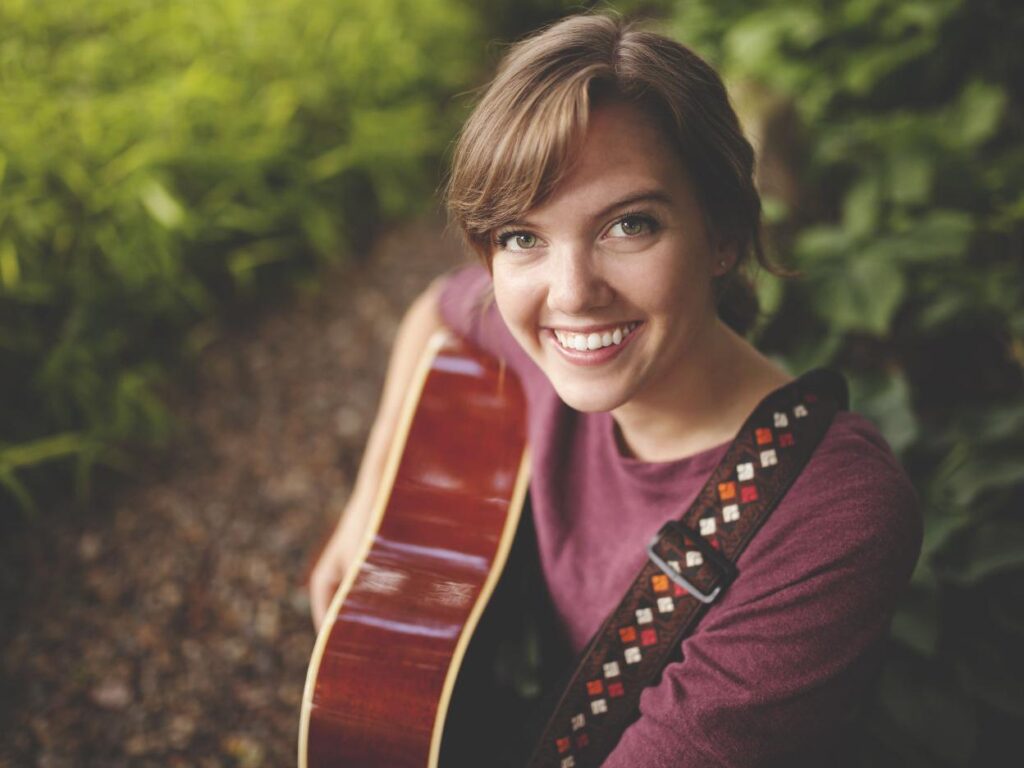 "Light of the Dark" follows Conrad's other three albums: "One-sided" (2014), "Go Ahead" (2015), and "Mind Over Mirror" (2017).
You can listen to the album on streaming platforms now.