Restoring Hayes Courtyard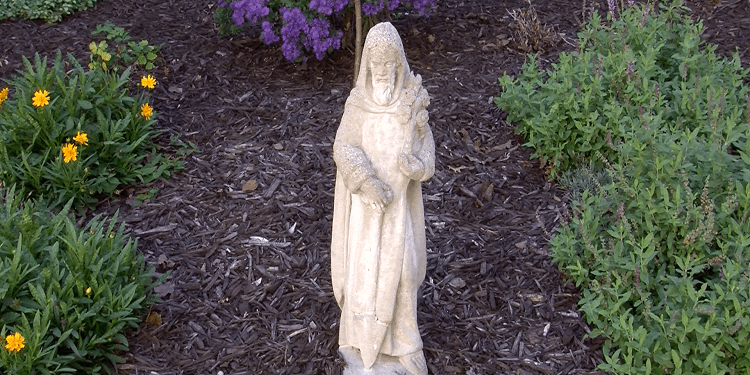 The courtyard in the center of Hayes Hall is in the middle of a collaborative effort by multiple groups across campus to restore it to its former glory, or maybe even to make it better than it was before.
The renovations have been in the works since early 2020, but like many other situations, Covid-19 put a halt to the project. Work officially began in the courtyard in April 2021 and is still in progress now.
"It was really Laura Meloy's Student Government funding request that kicked this off. It's been a very student-driven project, which is awesome," Dr. Amy Blair, GreenLife advisor, said. "It was the student enthusiasm and the SGA funding that really got the wheels moving."
Through the collaborative efforts of environmentalist student group GreenLife, the Engineering Department, Student Government and Physical Plant, they have completely redone the landscaping, added a new fountain, built an access ramp, planted a pollinator garden, installed a mason beehive, and added a compost bin.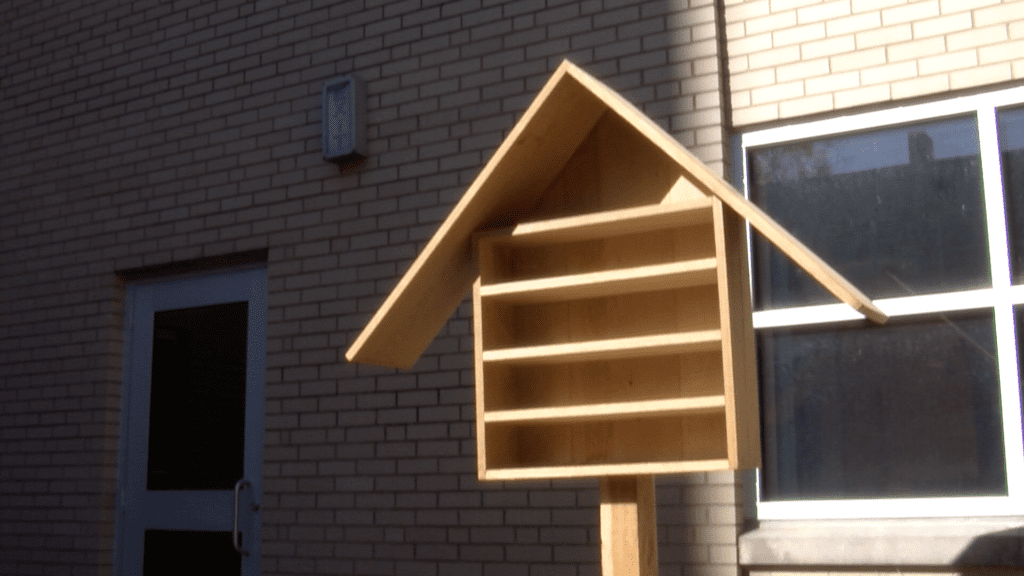 The mason beehive will house many individual hives made out of coffee mugs that GreenLife members made last semester. Photo courtesy of Carolyn Graham.
"I said to the engineering students, where I'm from whenever the monks lived in any place or the nuns the best gardens ever were there," Dr. Mohamad El-Zein, Engineering Department Chair, said. "I'm sure this used to be the prettiest thing on campus at one point. Because they used to live in these rooms up there, these were dormitories for them. But when they left, nobody took care of this so it went down."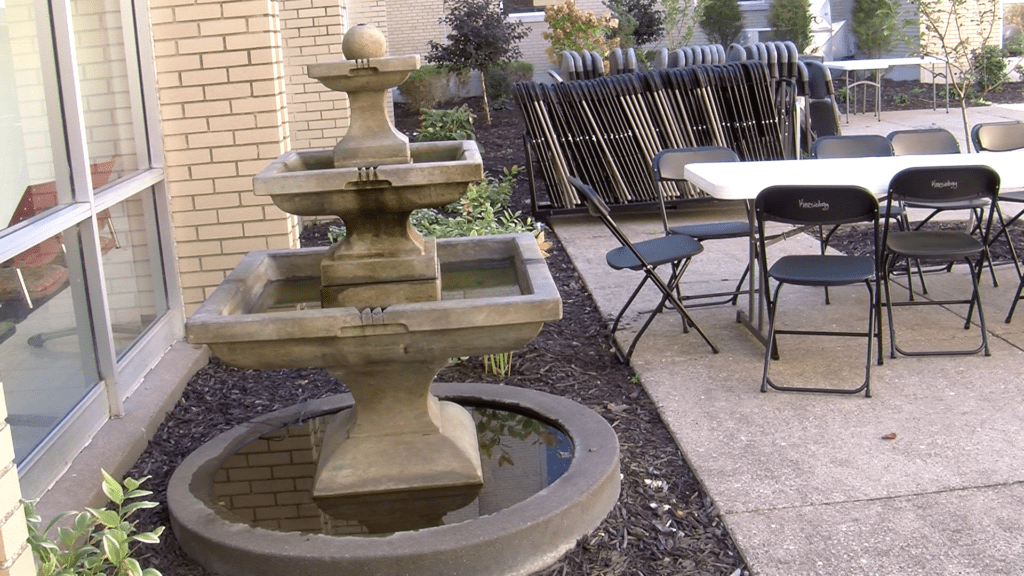 The old fountain was removed and replaced with a new fully functioning one. Photo courtesy of Carolyn Graham.
So far they have used roughly $15,000 of their $23,000 budget, which has allowed them to make plans for the future.
"We're hoping to buy a whiteboard for the space so we can have it more classroom-friendly," Laura Meloy, SGA Vice-President, said. "We're also hopefully going to have a mural in there, but that definitely has to be approved by the higher-ups and developed still. Then just some minor bricking and some aesthetic lights and spotlights."
Over this past summer, GreenLife member Rylie Danner did research on campus that involved putting in some hours with projects like the courtyard. Working with Dr. Blair, they planted 20 different high-quality native plant species in the pollinator garden.
"Next up for that space is signage. It's great to have native plants and happy pollinators but we really want to tell everyone about how important native plants are to bee populations and butterfly populations and educate the campus community," Dr. Blair said. "We would also like to put in a sign for the mason bee house because no one is going to see that and know what it is."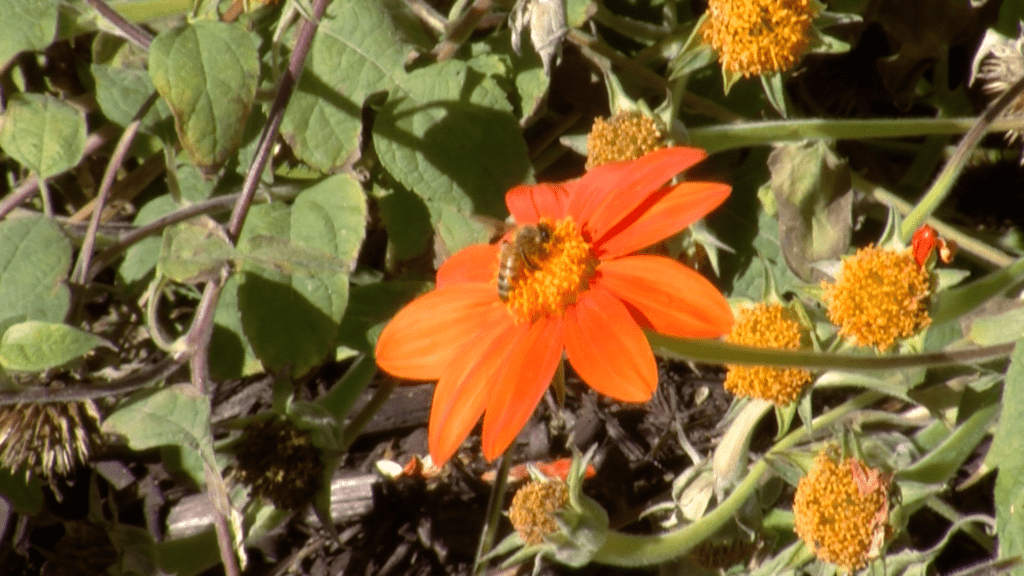 One of many pollinators visiting the garden. Photo courtesy of Carolyn Graham.
So far, all groups involved have been happy with how the courtyard is turning out.
"It looks great! There is still work to be done, and I hope to have it done by the end of the school year, but change comes slow, so we'll see," Meloy said.
This space is already being utilized by many as a place for students to hang out, host club events and hold classes in which the groups hope to see more of in the future.
"Hayes Courtyard is open to anyone to hang out in, do homework in, have class in," Meloy said. "If you're a professor, definitely go and have a class out there because it's really nice and there are butterflies and flowers, it's so pretty. A lot of work was put into it so it's nice to see people out there hanging out."
If you're interested in getting involved with this project, contact Laura Meloy at [email protected] or GreenLife at [email protected].
For a more in-depth visual look at this ongoing project, check out Friday, October 22nd's episode of Dateline SAU.