Ramadan at SAU: A student's perspective
The Muslim holiday of Ramadan has been under way for the past two weeks. Although St. Ambrose is a Catholic institution, Ambrosians still interact with people from diverse backgrounds.
This is the case for someone like Ritaj Algburi. A senior psychology major with a minor in biology, Algburi finds this sense of diversity on campus to be refreshing.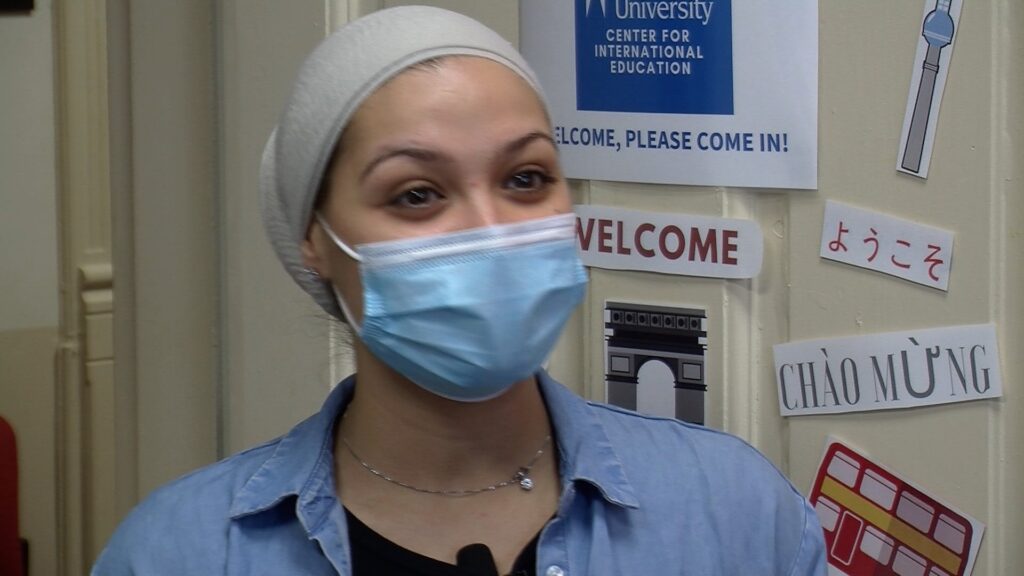 "It's actually been interesting because it's given me the opportunity to learn about other people around me who aren't Muslim," Algburi said. "It made me go out of my comfort zone and talk to other students, my friends and even my teachers about my religion."
Ramadan is a 30-day religious holiday in the ninth month of the Islamic calendar in which believers fast from sunrise to sunset. Although Ramadan has no specific annual start date, the holiday usually begins toward the end of April or start of May. It cane come earlier or later as well.
"It's really about learning and supporting each other," Algburi said. "I ask my friends about other religions like Catholicism to learn and understand other perspectives."
Algburi was born in America but her parents immigrated to America. Her father's family comes from Iraq and her mother's family comes from Turkey.
St. Ambrose still accommodates for practicing Muslims and Ramadan is an example of this. According to Algburi, those practicing Ramadan change their sleep, meal and work schedules in order to be productive and still fast.
"Ramadan changes people's daily lifestyles," Algburi continued. "It's healthier than people think because it's only 30 days and not all the time."
Sodexo Food Services on campus provide late-night meal options for Muslim students. This would be after sunset, which is a time that Muslims during Ramadan can break their fast.
Considering this, Algburi thinks the university is doing everything they can to accommodate Muslim students.
"They try their best to work around our schedules," Algburi continued. "I believe Ambrose is doing their best to support the Muslim students around campus."
The holiday of Ramadan began at sunset on Monday, April 12. 
To see this story, check out the April 16 edition of Dateline SAU.