Pitching His Way Through The Season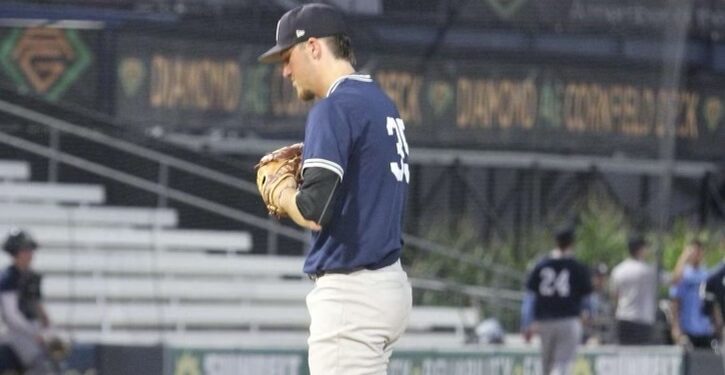 The Fighting Bees Baseball Team's season has just begun. Last season after finishing 33-16, the team was one win short of advancing to regionals. This season they are determined to take full control of the conference and earn a regional bid by winning the conference outright. The team is ready to showcase its talent and arguably has the best pitching staff in its conference.
SAU Bee Nick Vollmert is a senior majoring in sports management with a plan to eventually earn his master's in business administration. Vollmert began his baseball career at 14 years old after admiring his older brother's pitching skills. He is now the starting pitcher Right Handed Pitcher (RHP), and one of the pitching staff captains.
The pitching staff has quite a busy schedule beginning with 7 a.m. lifting sessions and dual practices scheduled. Through this preparation, Vollmert is most excited about playing several competitive teams throughout the NAIA.
"The most competitive team this season will be Olivet Nazarene," says Vollmert. Year after year they have a very solid team, and they play the game the right way making very few mistakes. Last year we lost three games to them by a combined 6 runs."
Vollmert's number one goal for this upcoming season is to make the All-Conference Team. With experience and offseason improvements in his mechanics and pitch arsenal, he believes in himself to reach his goals. And his team to win the conference and compete for a regional championship.
"As cliche as it sounds, keep going," says Vollmert. "You never know when you will hit your breakthrough moment within baseball. It took me until my Junior year of college to finally get into the role I had always dreamed of which was being a starting pitcher. Continue to put in the work when no one is looking, that's when you will hit your breakthrough moment."