Miles to Memories
It's that time of the year! During the third week of March, St. Ambrose students left campus and began their long-awaited break. Some college students spent their spring break on airplanes, arriving in paradise locations with a Pina Colada in one hand, and not a care in the world in the other.
Others spent their break driving endless hours.
Jaxon Shirley drove for 12 hours in his white 2017 Mustang on his way to his hometown in Ardmore, Oklahoma.
"I have never been so bored in my entire life." He says, "I took three energy drinks throughout the night to try and keep myself awake. I totally zoned out during most of it. I had no thoughts and my brain wasn't working."
Jaxon arrived at his countryside home at 4:30 in the morning. Exhausted, he fell asleep almost instantly.
"It was my first time driving back home by myself. Definitely, something I won't forget."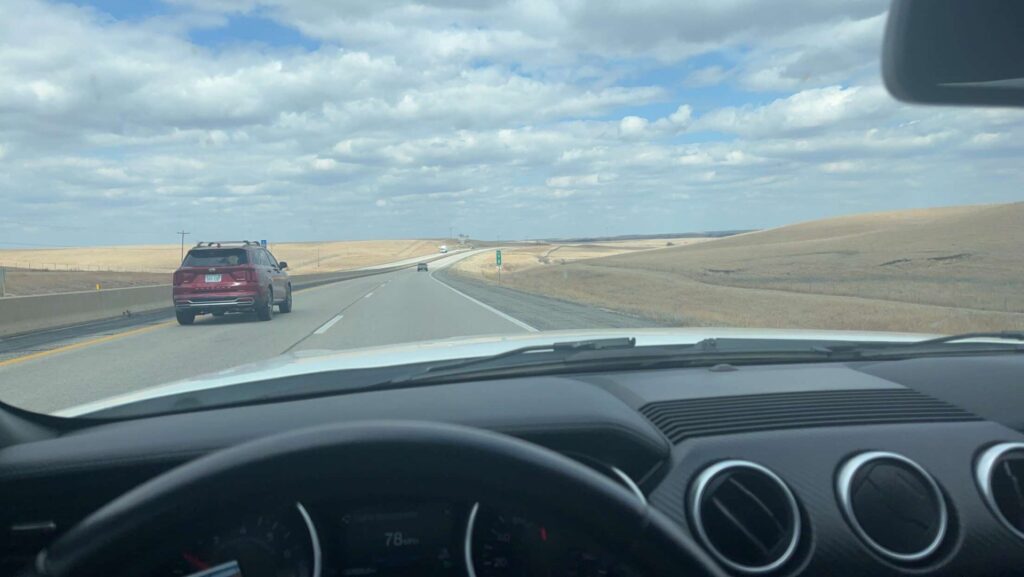 Ryan Russo, an SAU cheerleader drove five hours to Western Michigan University in Kalamazoo, MI, to visit his friends from high school.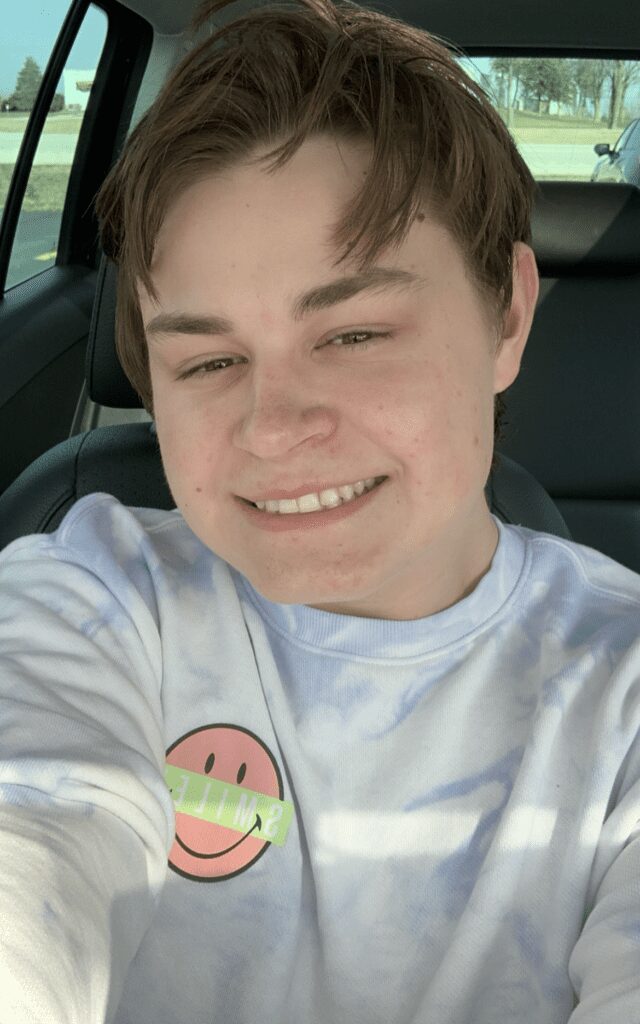 "The drive was not that bad. I just blasted my Taylor Swift playlist and I was good to go. I was more excited about the drive there compared to the drive back to campus."
Russo spent two days with WMU cheerleaders and got to experience a Division I campus for the first time.
"The cafeteria was crazy big… massive compared to Ambrose. There were so many food options I didn't know where to start. It was overwhelming and it's amazing how students consider this normal."
After going to the "Bring Your Friend to Practice Day," Russo reveals, "We did a ton of game-day stunts and went through a mini-tumbling class. The team was very nice and welcoming. Don't tell them I said this, but St. Ambrose's cheer team is better."
Although Western Michigan was a memorable experience with his friends, Ryan was happy to be back on campus.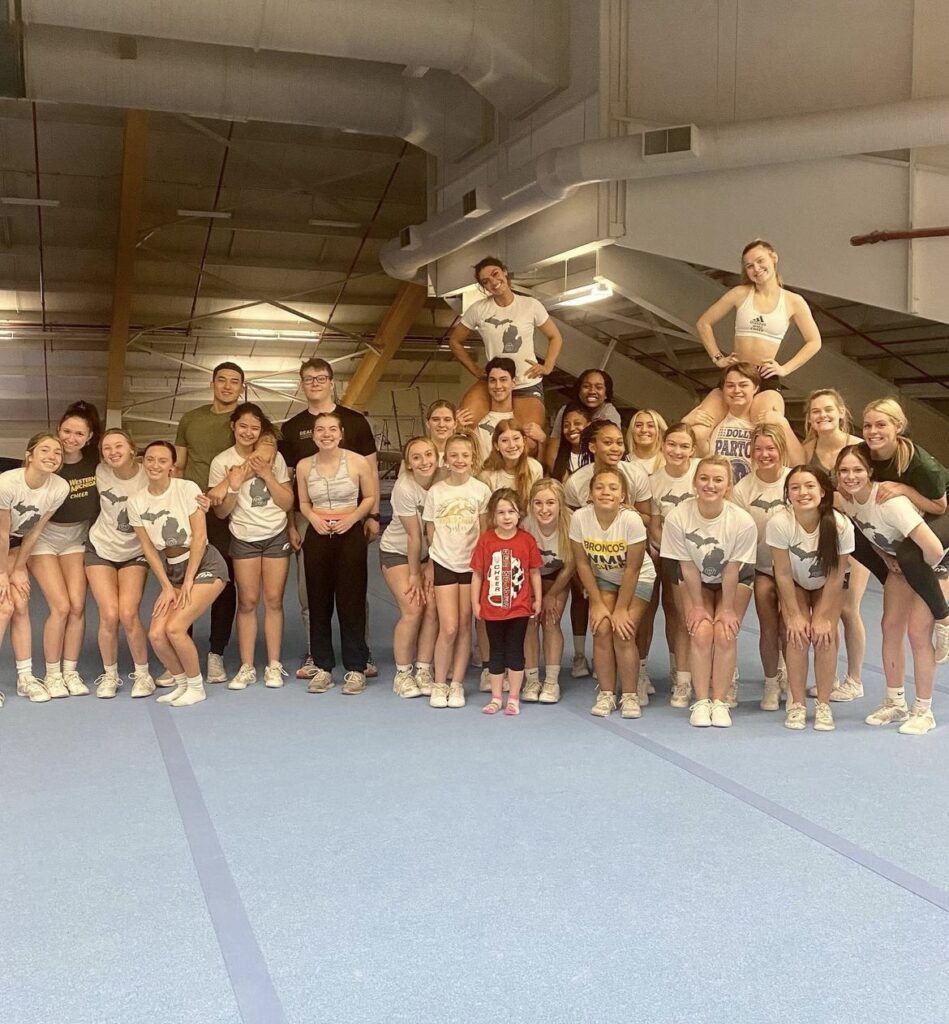 Antywon Lowery drove 19 hours to Orlando, FL to Universal Studios.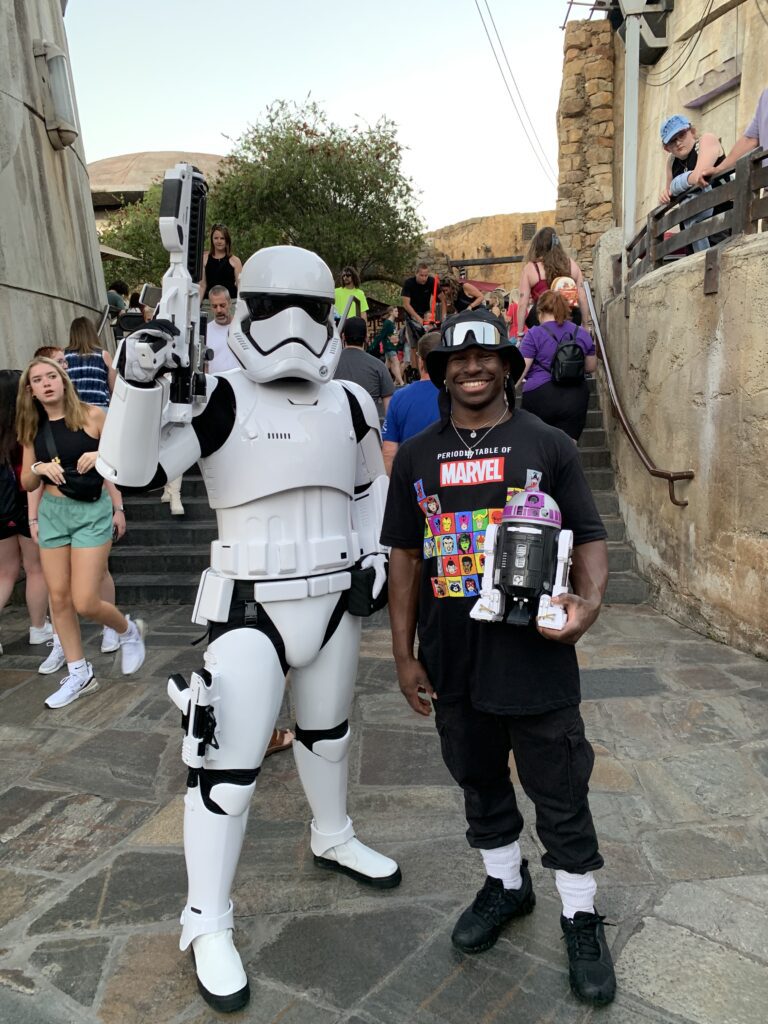 "I was more than bored throughout the road trip," Lowery explains "At first my brother and I played Mario Party on the switch. Eventually, I got gas station snacks which put me to sleep for two hours. The rest of the way to Georgia I was on my phone or staring into space."
After arriving in Orlando, Antywon's family spent their afternoon preparing for Universal Studios the next day.
"It was my first time at an amusement park EVER!" Lowery points out.
Throughout the thousands of steps around the park, the Star Wars, Harry Potter, Jurassic Park, Marvel World, and many other movie experiences, Lowery's favorite part had to be the rides.
"I considered myself a thrill seeker. I love all the drop and jolty rides. My favorites were the "Rip Ride Rocket" and the Harry Potter ride."
On the car ride back to Davenport, the trip felt faster to Antywon. He fell asleep in the car and arrived at St. Ambrose University at 1:15 a.m. A few hours later, he woke up to class by 9:05 that same morning. 
Although driving hours and hours may not be ideal, Ambrosian Students took it with the excitement of knowing there are no classes for a week!
Sydnee Horstman is a staff writer for The Buzz.