Mental Health on Campus: Covid Crisis or Outreach Success?
This article is the first in an in-depth three-part series exploring the current state of mental health matters on campus. In the past year, the St. Ambrose University Student Counseling Center (SCC) has experienced a significant increase in counseling sessions.
---
Suicide is currently the second leading cause of death among college-age students nationally.
According to a report done by the National Center for Biotechnology, approximately 1,100 students in higher education institutions take their lives each year, a statistic only beaten by the number of accidental deaths. A statistic a current SAU student was nearly a part of.
"Last semester I tried to commit suicide," a sophomore student who wishes to remain anonymous said. "A lot of things happened. Then it finally got too much to where it was just like 'alright, I'm done.'"
This student was able to stop themselves in time and sought help, but that isn't always the case for students struggling with mental health challenges.
Nationally, up to 44% of college students report having symptoms of depression and anxiety, and out of those diagnosed with a mental health disorder, 75% have their first episode by age 24. These numbers reveal an upward trend, which the SCC is taking very seriously.
"The number of students visiting the Counseling Center from the fall of 2020 to this past fall has doubled, " Dr. Sarah Oliver, Director of Counseling, said. "We're seeing a lot of anxiety, depression, uncertainty, and grief."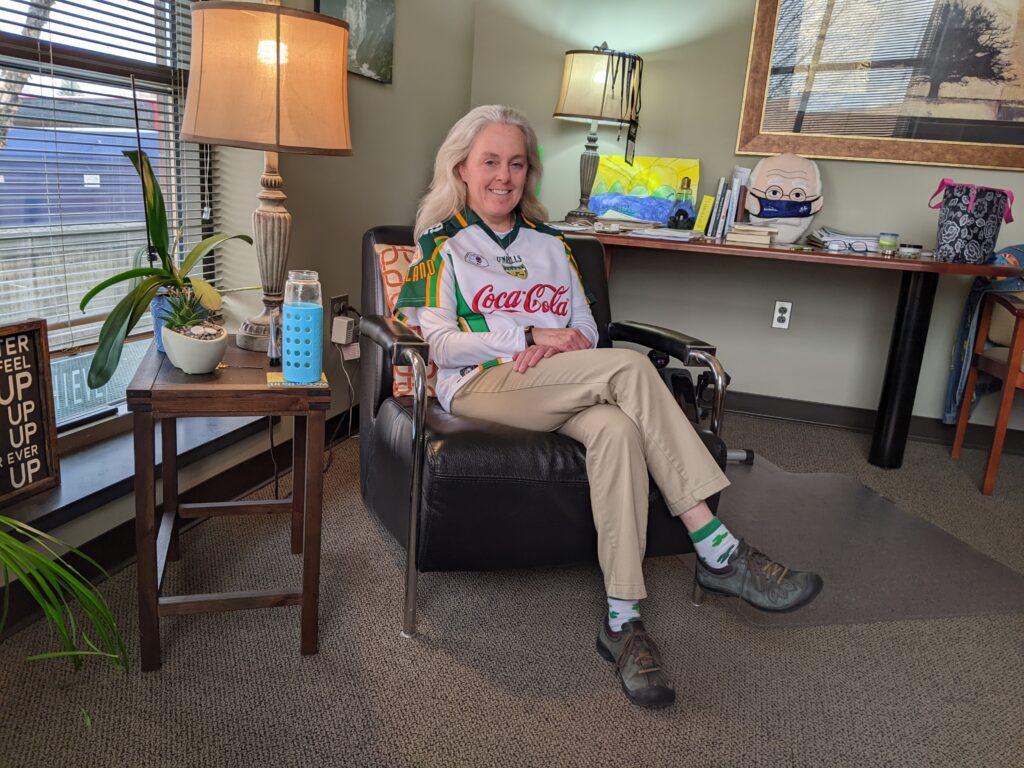 Dr. Oliver specializes in the fields of trauma and anxiety, and studies veterans and war-based trauma.
From August 2021 to December 2021 there were 200 intake care coordination visits at the Student Counseling Center, which is about 10% of the total student body of roughly 2,800 including both undergraduate and graduate students. 
While there is no way to tell for certain, all of the counselors at the SCC agree that the cause for this increase may be a combination of both the effects of COVID-19 and their outreach methods showing success.
"I kind of expected the surge to happen last year when we were all in completely weird situations and everybody was getting tired," Dr. Oliver said.
Dr. Oliver and several other counselors think that they didn't see the surge of patients for COVID-related issues until recently because students weren't on campus. It was also initially difficult treating students who reside in other states in order to comply with licensing requirements.
"The interesting thing that's happening now is that we're getting sort of back to normal, whatever that means," Dr. Oliver said. "But we have a couple of years of our lives that we missed things and I think there's a lot of grief and a lot of loss. It had an impact on us, there are things that we missed out on, and maybe everybody's baseline about being able to tolerate stress is just less."
Lindsay Hohertz, the outreach and prevention specialist for the SCC, agrees that COVID is definitely playing a role in this increase, but she's hopeful SCC outreach is connecting to students.
"People are adjusting back to their new normals and realizing they aren't the same person as they were before. I think that adjustment is a little scary for people," Hohertz adds.
"But I'm getting out there more and working on breaking the stigma and making it more normalized to seek help."
Besides helping a small caseload of students as a counselor, Hohertz has seen roughly 670 students by going directly to classrooms as well as holding workshops on topics like anxiety and stress management.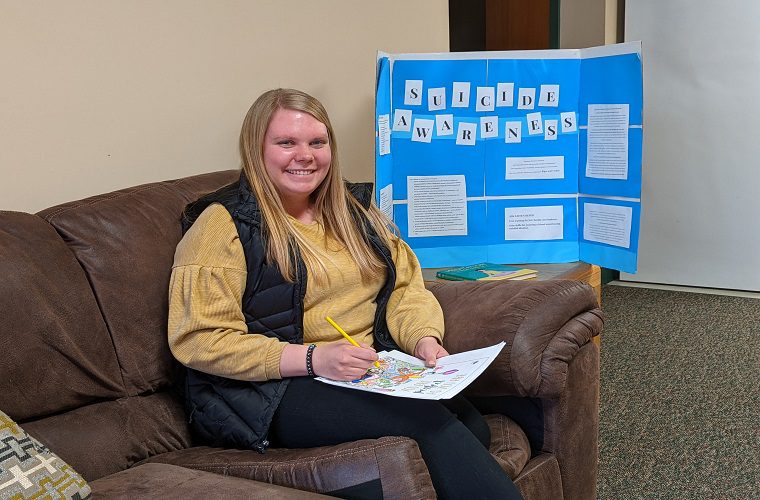 Hohertz holds her workshops in a cozy and informal Franklin Hall apartment in an effort to get students to relax.
Hohertz hopes to continue to expand outreach methods and promote the theme of breaking the negative stigma surrounding mental health to make it easier for people to ask for help, and to train them to intervene when a friend or colleague is struggling.
As for the sophomore student, they're making progress and are thankful for the help they received at the SCC.
---
In her next report, Carolyn explores more in-depth the stories of three SAU students who have struggled and are coping with their mental health challenges.