Let's talk about comm. and cookies
Every year, several new students begin to get more involved with their major, but sometimes they don't get the chance to meet everyone who is studying the same thing. Especially with an area of study such as communications, it is so broad, and there are many different things to study within that major. 
The St. Ambrose Communication Department held an event to fix this type of problem.
"We had everybody get together to connect with their faculty and other people within the major because sometimes communication majors don't always know everybody within their major," KALA-FM ScholarBee Brooke Hass said. "We were hoping to connect with everybody and have some fun".
The event was called "Comm. and Cookies", and it took place in The Buzz Office. Which is located on the lower level of Cosgrove Hall.  All communication majors were invited – public relations, journalism and digital media production. Along with the departments' faculty members as well.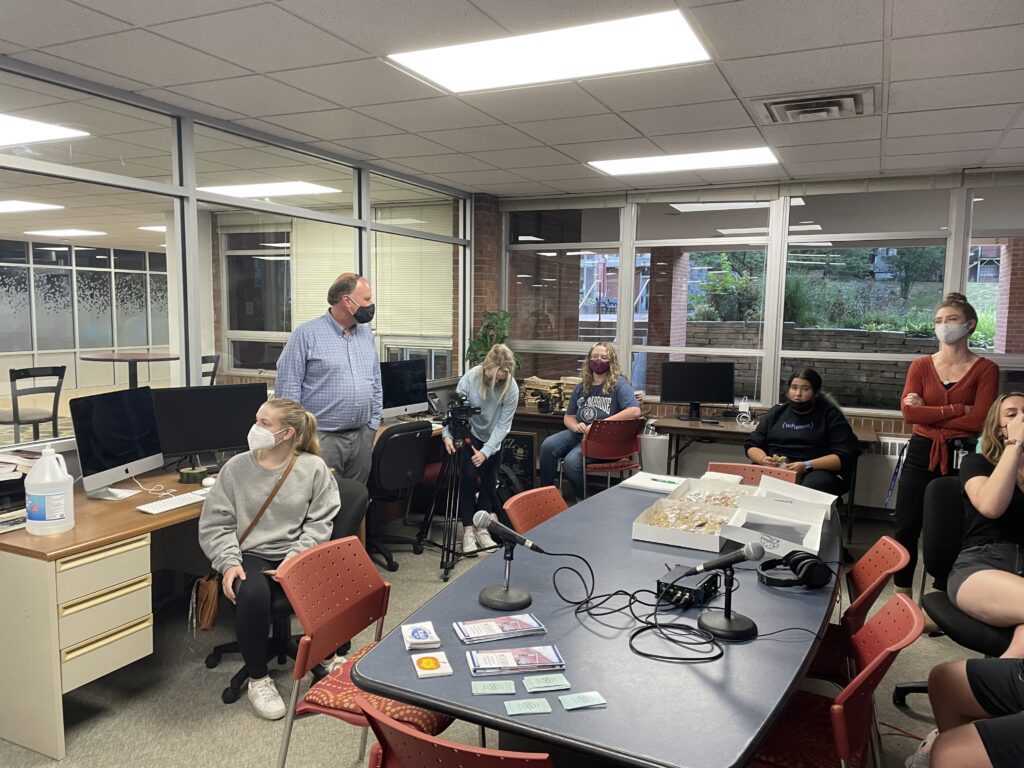 "I was able to hang out with students in our majors, in a relaxed social setting, and talk about life in and outside of the classroom," Assistant Professor Brett Billman said. "It was also nice getting a chance to interact with students that I have not yet had in class, or that I do not know real well."
Everyone was able to socialize while enjoying cookies that were donated by a Quad-City staple, Cookies and Dreams. There were also free cookies cards being handed out, as well as brochures about the department.
"I think it was a positive for the department and a really great way for everyone to get to know one another," Senior Ryan Sandness said.
This event was hosted by the communication department and KALA-FM.