LEAGUE OF LEGENDS TO LEAGUE PRODUCER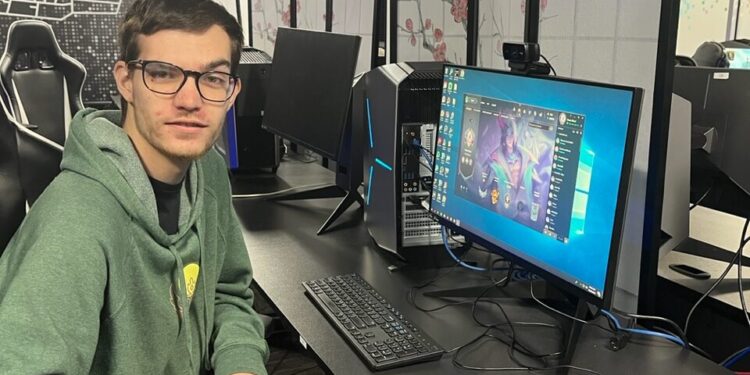 Some people love to push people's buttons, and not just in a philosophical way. Just ask St. Ambrose junior, Cooper Alt, who has been playing video games since the age of seven. This did include not only video games but also arcade games such as Tetris and Frogger. His "Gameboy phase" as he describes, did not just end there.
Cooper came to St. Ambrose to pursue his love for video games on the electronic sports team known as Esports. Esports is a form of organized, multiplayer competition using video games that are played with a variety of different online games.
Before transitioning to a producer of the team, Cooper began his Esports career at St. Ambrose playing the video game League of Legends. League of Legends, commonly referred to as League, is "a five-on-five match working with teammates to create the best strategy possible," as he
describes.
His new responsibility as production leader is to "run the streams for each game that our team plays throughout the week." Since Cooper has taken over as producer, he has been granted many other opportunities as a digital media production major.
Cooper was invited to join the New England Collegiate Conference for Esports, which he decided to accept. The NECC is directly associated with competitions that the St. Ambrose Esports team participates in.
As Cooper builds his resume as a producer for St. Ambrose and the NECC, while also continuing his major, he has many plans. Growing up in a small town in Iowa, Cooper says he doesn't care where he lives as long as he can "work online and be happy." Working online will come with the success of Cooper's production along with his designated major.
Esports is continually becoming more popular within the collegiate world. While providing many great opportunities for the future, Esports is a great way to get to know fellow students, businesses, and provide new connections.
Kaitlyn Brunson is a staff writer for The Buzz.