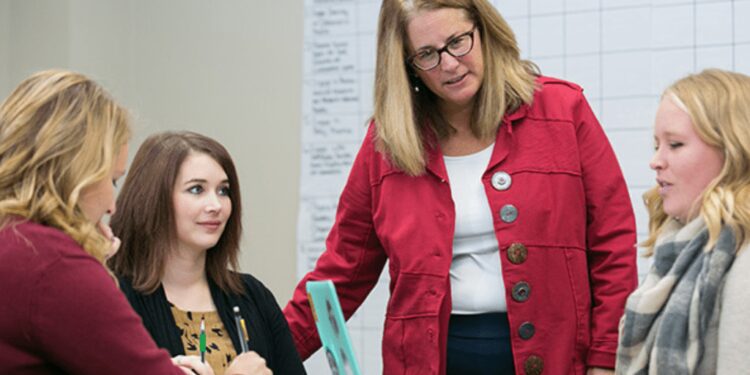 St. Ambrose University's focus on traditional, Catholic education is getting a facelift with the addition of a new office. 
Katherine Van Blair has recently been introduced as the new Dean of Innovation, Adult, and Graduate Studies. 
Photo Courtesy of St. Ambrose University
"I've had many hats, I was a student back in the late 80's early 90's so it was pretty different back then, but the core was the same. I came on as faculty in 2001 and was purely faculty for a certain amount of time, then I was a director," Van Blair said.
With Van Blair's involvement on multiple levels at St. Ambrose, she was ecstatic to find out she was promoted to the Innovation Office. In the past, Van Blair said her position used to be three different offices that eventually were combined into one.
Photo Courtesy of Twitter
Only two months into her new position, Van Blair has already begun working on improving the quality of St. Ambrose's education. As the current president of the Graduate Student Government Association, Catherine Schimmelpfenning said GSGA is very excited about what Van Blair can offer the graduate programs at SAU.
"GSGA is looking forward to future opportunity growth in the graduate programs here at St. Ambrose. Dr. Van Blair has already reached out to our program to provide social and professional development opportunity ideas for all graduate students," Schimmelpfenning said.
Students and staff can reach out to Van Blair if they have any questions or suggestions they might have about the graduate programs at St. Ambrose via email at [email protected].