Hobbies at home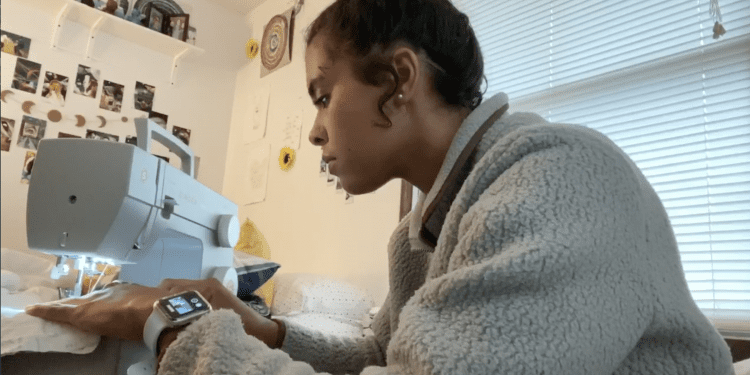 Many students at St. Ambrose University picked up new hobbies over the summer to occupy their extra time in quarantine.
As students have returned back on campus and to their heavy class loads, they are still relying on their new hobbies for a way to have fun while avoiding the bars, parties, and other large social gatherings that many of their peers are at.
Taylor Madison, a senior sociology major, is one student who picked up a new hobby this summer between shifts as an in-home caregiver.
"I had always been interested in sewing, but I had an older rinky-dink sewing machine so I didn't use it very often," Madison said. "This summer I had the opportunity to purchase a newer sewing machine and I have been sewing numerous different things to take up free time."
Madison realized that sewing and upcycling her old clothing was a great alternative to leaving the house on unnecessary trips to go thrift shopping.
"It was my part to stay in as much as possible and this made it feel like I had new clothes without spending any money," Madison said.
Madison has continued to improve her sewing skills this fall.
Another student doing her part to stay socially distanced is Kelli Kluever. Kluever began making earrings and selling them to benefit SAU Dance Marathon.
"I prefer to be very busy so during quarantine I started making earrings," Kluever said. "I sold them to other SAU students, family members, and friends and used the money I made from them to donate to SAU Dance Marathon."
Kluever shared that the hobby has been an enjoyable experience, and she has already raised over one-hundred dollars.

As a nursing major, staying in and taking COVID-19 seriously is very important to Kluever.
"This all hits close to home," Kluever said. "I have seen patients with COVID-19 that have suffered and I feel strongly about quarantine, social distancing, wearing masks, and just being as careful as we can. I have found that making the earrings and other art, it hasn't made me feel like I'm missing out on large groups of other fun things my friends were doing."
Other students doing their part to reduce the spread of coronavirus at SAU mentioned picking up hobbies including art, hiking, reading, golfing, cooking, and watching Netflix with their roommates.