Help yourself heal: Therapy Assistance Online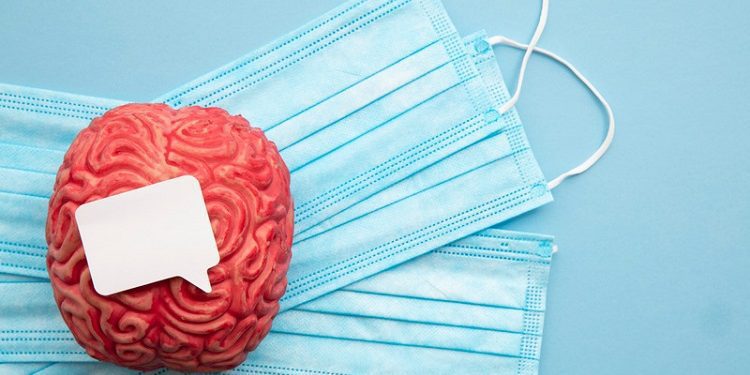 Studies from the University of Michigan show that 27% of college students have mental health issues such as anxiety or depression and more than half of them do not seek help. The challenges that Covid-19 brings do not have to make you one of them.
Therapy Assistance Online is an interactive, guided program that's helping the SAU community deal with mental health concerns, Covid-19 related or otherwise.
TAO makes it easier to work treatment around a busy schedule and is designed to help treat things like anxiety, depression and other common mental health concerns.
"Everyone has different needs," Sarah Godwin, a mental health counselor here on campus, said. "Some people are adverse to actually coming to counseling sessions, and TAO can provide a lower level of care that could still help them."
TAO is an important part of the Stepped Care Model that many counseling centers use. Photo courtesy of Godwin.
This program is online, and after a confidential screening, the user is given customized videos and exercises to help them, as well as online meetings with a counselor.
TAO was created by Dr. Sherry Benton in Florida in order to address a problem that she saw at the university she was employed at that they were "never going to hire our way out of a supply and demand problem."
"TAO can go along with counseling sessions," Godwin said. "It can be used between sessions to further ideas that were discussed in them."
Godwin graduated with her Master of Science degree from the University of Wisconsin-Platteville, Counseling Education. Photo courtesy of Godwin.
SAU has been using TAO for two years now, and as of two months ago, the SAU community has access to version three of this software. Anyone with an SAU email can access it, including alumni. 213 people have used TAO since the beginning of August 2020.
Students can access TAO through the student portal page, which is in the process of being revamped to include a virtual calm space.
According to Mayo Clinic, "Surveys show a major increase in the number of U.S. adults who report symptoms of stress, anxiety and depression during the pandemic, compared with surveys before the pandemic."
Lindsay Hohertz, an outreach specialist at the Counseling Center, said that the number of people utilizing the services that the center offers has been roughly the same since the start of Covid-19.
Hohertz graduated from the University of Iowa with a Master of Social Work degree. Photo courtesy of Hohertz.
Besides TAO, Hohertz has also been working on developing online workshops, classes and further training opportunities for the SAU community.
Coping strategies developed pre-Covid-19 can still be utilized now, even if the stressors of the pandemic are causing mental health disorders to worsen.
"Check in with yourself, think about small coping skills to give yourself a break," Hohertz said. "Even if it's something like just eating lunch without doing your homework at the same time."
"Take time to find things you're grateful for," Godwin said. "Stay positive, exercise, do some meditation. There are still good things in this world."
If someone is experiencing a mental health crisis, Scott County has access to the Eastern Iowa Crisis System that can be reached at 844-430-0375. They can dispatch 2 counselors to meet with the person for free, respond within the hour, and are familiar with the SAU campus. A TAO sample session can be found here, and the Counseling Center can be found here on Twitter and here on Instagram.