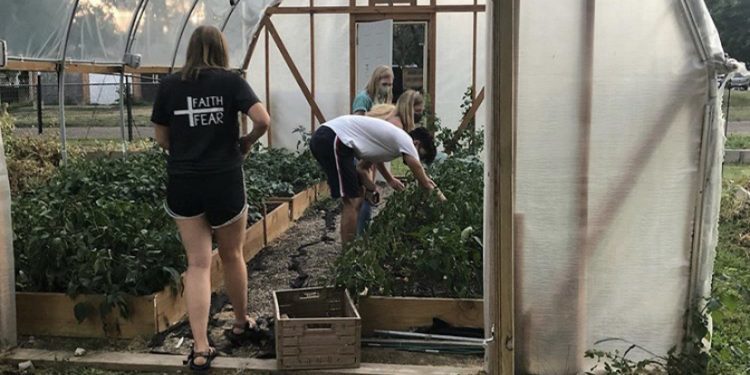 Green Life is a club on campus that raises awareness about the importance of sustainability and leads discussions on how the St. Ambrose Community can be more green. They specifically focus on actions college students can take by providing resources and hosting events.
Members describe Green Life as a club of campus leaders determined to make change and raise college students' awareness regarding our environmental impact. Their mission is to inform the campus community on the ways that they are able to use the resources they have for the greater good of the future of the planet.
Green Life is advised by Amy Blair and Dennis Tarasi, faculty members in the biology department. They are both ecologists as well.
Blair and Tarasi restarted Green Life in fall 2018 with the help of several students. They continue to grow Green Life's membership and impact on campus and shared that their favorite thing is to see how excited students are about making sustainability a priority on SAU's campus.
Anna Schmidt, a senior nursing major, is Green Life's president. She has been involved with the organization since her sophomore year when Green Life was restarted on campus.
"My favorite thing about Green Life is the ability for all participants to contribute to the club and come up with their own events or activities to host on-campus that aligns with the changes they want to make on campus," Schmidt said.
Aili Wykle, a senior psychology major, is Green Life's Vice President. She has been involved with Green Life since her sophomore year as well.
"Green Life gives students a platform to share their ideas and values with the campus community and create awareness about environmental concerns, which is very important right now," Wykle said. "It also provides a way for us to make a difference in small ways and influence others to make mindful about their actions."
Green Life hosts several events and programs throughout the semester to create change and educate members of the SAU community.
"We are very dedicated to ensuring that students are able to participate and complete events that they are passionate about on campus regarding making our earth and campus a better place," Schmidt said.
Green Life hosts litter cleanups in the community and on campus. They also help with the community garden and hope to start one on campus. They also host speakers and movies that bring awareness to different environmental concerns according to Wykle.
Any student can join Green Life or contribute to their efforts. They are seeking out more student feedback on ways to make the campus and community more sustainable. Follow Green Life on Instagram at @saugreenlife for more information.