Full STEAM Ahead
For many years, people have become well acquainted with the acronym "STEM" which stands for science, technology, engineering, and math. More recently, the term has evolved to include other sources of creativity through the arts, thus adding the "A" to STEM, and turning it into STEAM.
On February 21, St. Ambrose hosted STEAM night for local children to come to the Rogalski Center ballroom to participate in activities and learning experiences that would teach them about STEAM subjects, and introduce them to these fields.
After a long day of school, not many would expect kids aged anywhere from toddler to middle schoolers to want to come spend their evening learning about science, technology, engineering, arts, and math- unless those topics were fun.
The event was largely attended and featured roughly 25 different stations for kids and parents to walk around and try. Different stations included a fingerprinting set-up, where students could see what fingerprint shape they have, a screen printing station where they could learn about the process of screen printing and even give it a try, a station where they could try playing the violin, and a robot racing area! There was something for aspiring artists as well as engineers and scientists, and that is part of why the event is such a hit.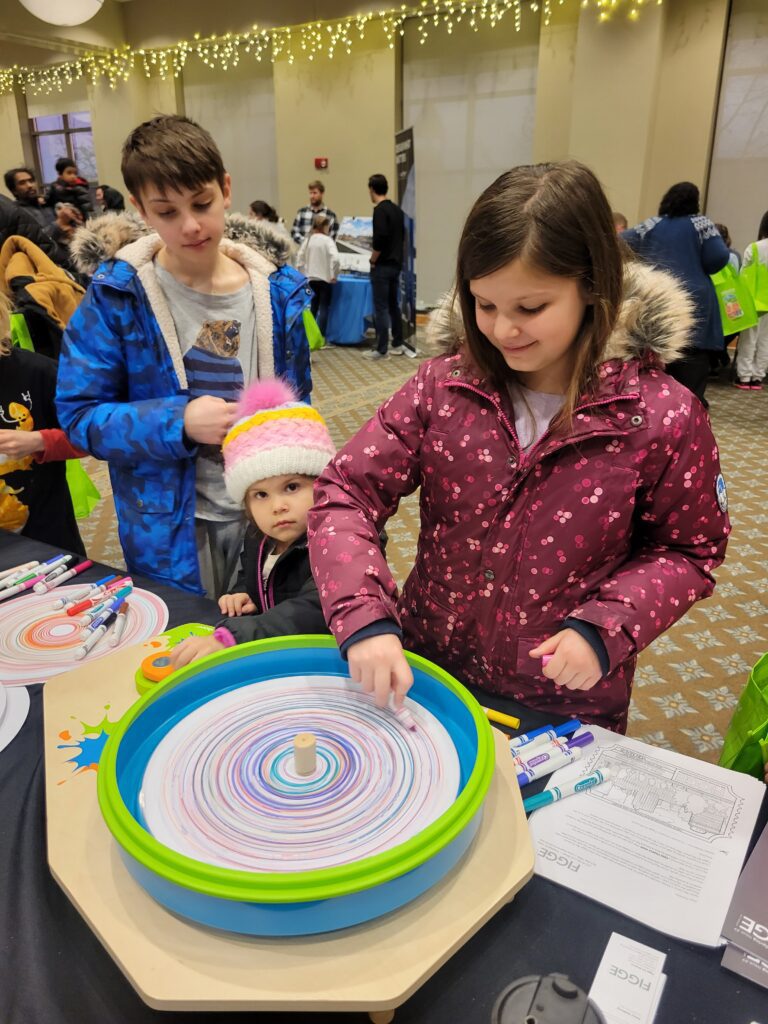 One child in particular, ten-year-old Sayesha, was particularly interested in the robot-racing station, saying, "I want to be a scientist when I grow up."
Not only does STEAM night provide opportunities for kids to learn in hands-on ways, but it also gives St. Ambrose students the chance to get involved and support younger kids who might grow up to become the next scientists and mathematicians. There were many students of various majors and disciplines working different tables, teaching, and having a great time with the kids that stopped by to check out their stations.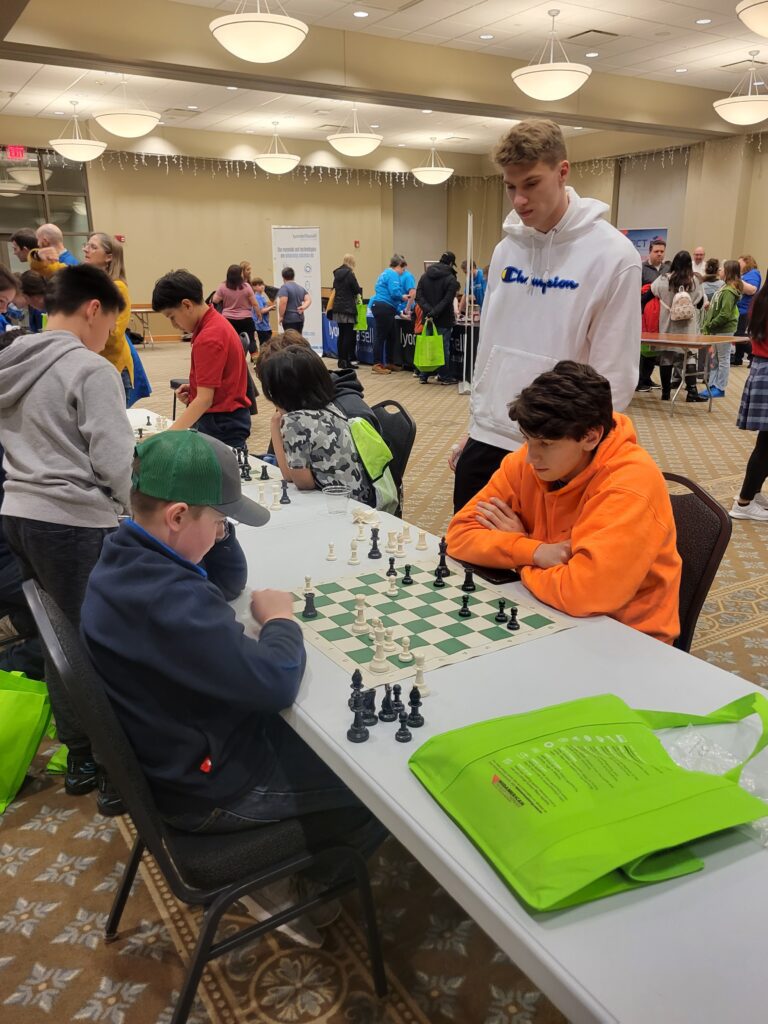 One student, senior Marianna Hurd, was representing the Chemistry Club with a "secret message station" that allowed students to use chemistry to write a secret message, and then hide it again!
"I just really like science and like helping other kids enjoy STEAM and enjoy science and it's really cool to see them get interested in all the things we have going on here," Hurd said.
Another student said, "I personally was pushed a lot to do STEM so I feel like these events are really cool for kids to get exposed to it, and what it is at a young age."
Events like STEAM night are very important for the future of our society because often times kids might perceive the STEAM field as "boring" or "uninteresting", but when they are shown that it can be fun and rewarding, they are more likely to want to pursue a career down the line that involved science, technology, engineering, arts, and math.
Thanks to SAU students and staff, as well as many local businesses who came and showed support, STEAM night was a great success as always.