From the Lanes: A look at SAU Bowling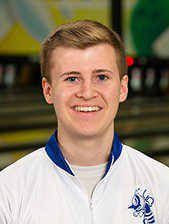 In this episode, Logen talks to St. Ambrose University bowler Charles Hart. They discuss how Charles got into bowling, what brought him to St. Ambrose, and how COVID-19 has changed his junior year bowling season.
Plus, what impact, if any, do fans have at a bowling tournament, and how do tryouts typically work? Charles helps us understand what it's like to participate in collegiate bowling.
Catch up on all the episodes of From The Bleachers using these links!