From Japan – to Washington State – to Iowa: Meet Quincy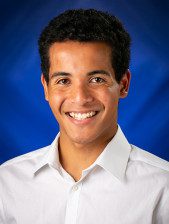 From Japan to Washington state to Iowa – this week's guest has plenty of stories to tell!
The guys are joined by teammate Quincy Walker. Walker was born in Japan, to an American father and Japanese mother. He and his family lived there until moving to the United States when he was in the second grade. The guys explore with Qunicy what it was like growing up in Japan, and some of the big differences between Qunicy's birth country and the U.S.
Plus, how exactly does someone who lives in Washington end up going to college in Davenport, Iowa? Find out all this and more on the latest episode of Kinda Kredible: The Full Circle.
Check out the latest episodes of Kinda Kredible: The Full Circle using these links!