The Fighting Bees Men's track and field team is ready for another satisfactory season. Jonathan "Jonny" Swarm is from Bettendorf, Iowa and attended Bettendorf High School. He has been running since 3rd grade. Last season he ran the 4×400 relay and 4×800 relay, with the 4×400 being his favorite event.
"I enjoy the 400's a lot more. I have yet to start pole vault and hurdles but I can tell I will love those just as much as the 400," Swarm said. "Especially being one of the last events, the cheering from every team is electric and it's just a good feeling running by all of your other teammates while they cheer for you.".
When transferring from high school to college athletics, sometimes students find it difficult to adjust.
"College is a lot more event specific and more focused on specific parts of the race. For example, focusing on pushing the first 60 meters to simulate an open 400. High school was more bland, just given a workout with times we were supposed to hit," he said.
Swarm agrees that dedication to training and being a team player is essential for a competitive edge against opponents. He credits this dedication to placing second in conference last year and 12th in the country.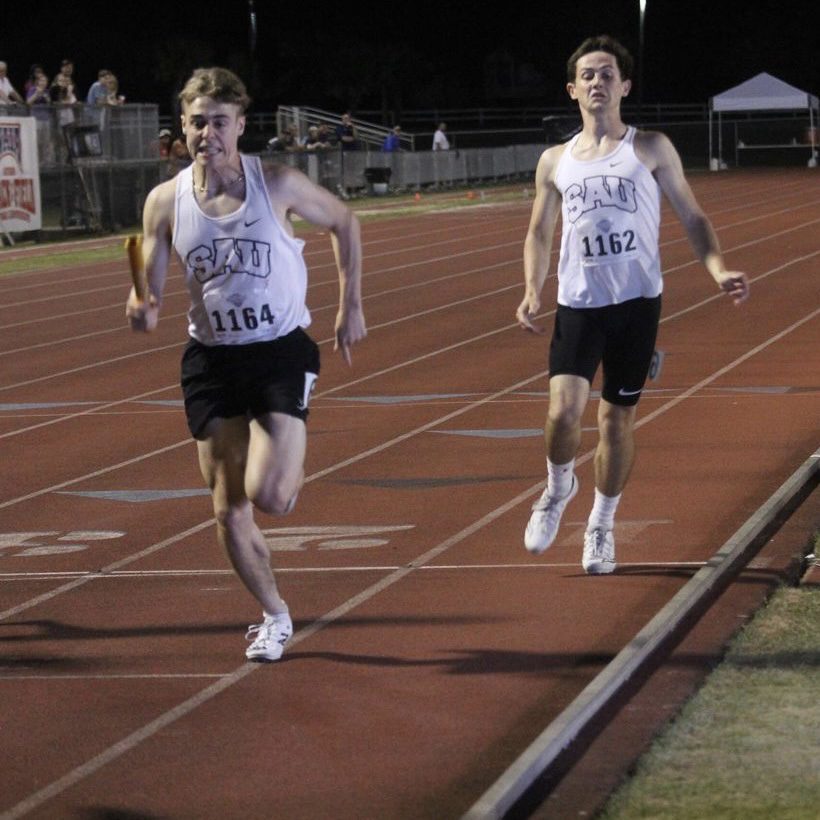 There are many different events to participate in track and field. For example, there are individual and relay races. Jonny enjoys running both races, but especially enjoys the team work aspect of relays because he finds them more thrilling.
The track and field team's season will be starting Spring of 2022. They consistently practice throughout the year. For this season, Swarm's main goal is to qualify for nationals again.
Last season Swarm felt great about his season as a national qualifier. He was not expecting to do so well last season but now his expectations for this season are even greater. All sports offer room for improvement, and track and field is no exception. Runners work on improving form, breathing, blocks or time.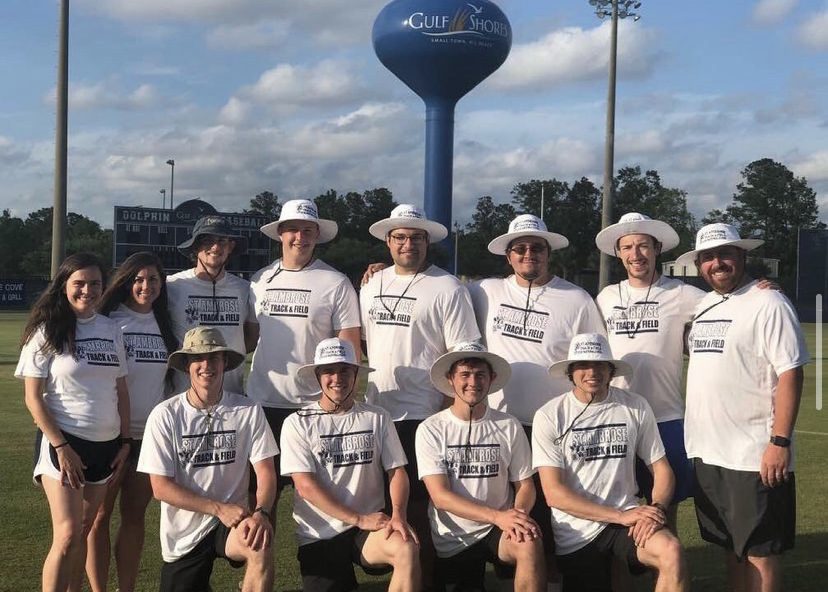 During the off season, lifting is very important to stay fit for track and field.
"During the off season I do a lot more lifting than in season. I also participate in a lot of swimming exercises to stay in shape, as well as some biking," Swarm stated.
He also cross trains by riding the stationary bike and using the elliptical. Cross training increases his endurance and strength, conditioning him throughout the season.
The Saint Ambrose track and field team will begin competing December 4th with the Frigid Bee Invite. All Ambrosians are welcomed and encouraged to cheer on the Bees.