Finals Survival Guide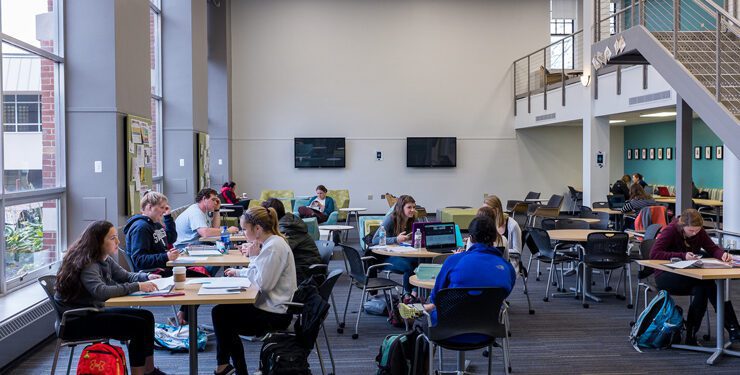 After midterm week, one of the many thoughts on students' minds are the steadily arriving finals. St. Ambrose would like to remind students there are resources available to help students ace those fall exams.
Finals will be coming up before students know it, and the mysterious key to success is in finishing the fall courses strong in completing the dreaded final exam.
Photo Courtesy of St. Ambrose University
"We have hosted 2136 sessions this semester – including one on one tutoring, supplemental instruction, study groups, writing and math labs," Tinette Stoner, Assistant Director of the Student Success Center, said.
Other students might require more in-depth help in the classes they're taking, and the Accessibility Resource Center is the place those students could utilize. Services included in the ARC are academic advising, modifications to class materials and exams, and even assistance with housing and support animals on campus.
"If a student has been struggling with an inability to focus, or lack of motivation, and these are things that are commonly affected by stress it's in their best interest to investigate that. Seek out the support services that make sense for your situation," Lindsey Ekblad, a learning disability specialist, said.
Stoner also advises students should schedule meetings early and keep themselves on a consistent schedule.
Photo Courtesy of St. Ambrose University
In addition to all of these on-campus resources, students should be aware of and take advantage of the professor's office hours to review course materials and ask questions about upcoming exams. If the stress of exams is overwhelming, students should also look towards the Counseling Center to help bring their stress back down. Students who feel the ARC or the SCC can help them leading up to exams should reach out at [email protected] or [email protected].