Fighting Bees take on basketball season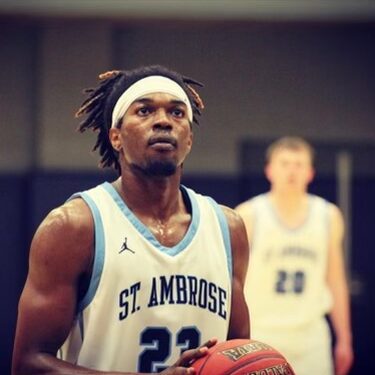 The Fighting Bee Varsity basketball team is 4-3 so far this season. They are expecting big things this upcoming season.
William "Will" Spriggs '24 is from Jacksonville, Florida. Though he thinks they are doing average so far, building better chemistry with the team as the season progresses will put them to the next level.
For Spriggs, "ball is life" has become a type of life motto.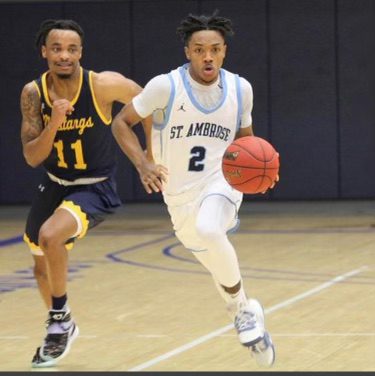 "I always try to stay focused on the right path," Spriggs said. "The season gets stressful over time and it is sometimes hard to find time with school, basketball, and my personal life, but I am doing a better job at finding a way compared to last year."
Spriggs shared that he's excited and dedicated to the 2021-2022 season, especially starting with new teammates.
"A couple of new guys joined the team and two of them start," Spriggs said. "It is fun being with them. I always enjoy meeting new people."
Though the freshmen are learning quickly, Spriggs explained that the team would benefit from maintaining the same level of enthusiasm from the beginning of the season.
Drake Gunn '23 agrees with Will that there are things the team needs to work on.
"We are going to do above average this season. We have a lot of kinks we need to work out but we have a lot of talent on the team," Gunn said.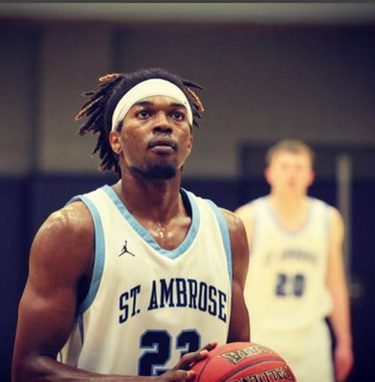 Gunn transferred from Eastern Arizona College with high expectations for a new basketball career at SAU. Most importantly, he looked forward to personal growth on his new team.
"My expectations were exceeded for coming here. I really enjoy the St Ambrose experience, the dynamic of the team and exposing myself to new personalities has helped me learn about myself," Gunn said.
Unlike Gunn, Grant Mason '25 started his collegiate basketball career this year. A graduate from Mount Carmel High school in Chicago, Illinois, Mason admits he's still getting used to the rigor of college sports.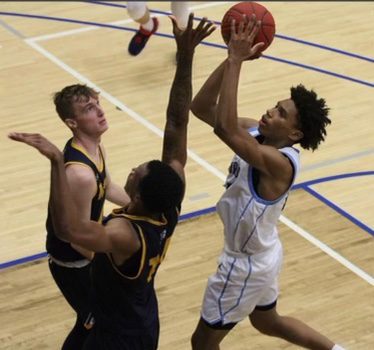 "It is a new system that I am getting used to. A lot more physical and competitive," Mason stated. "The freshmen and I are still getting used to the physicality of the game but it is a process."
When choosing a college, Mason wanted to go somewhere that he could call home. St. Ambrose has become exactly that—a home away from home.
"I really like my coach and my teammates. I was really nervous coming here because I did not know how the dynamic was going to be," Mason said.
The Saint Ambrose basketball team will continue to play throughout the second semester. All Ambrosians are welcomed and encouraged to cheer on the Bees.