Fighting Bee – Kelann Lampkin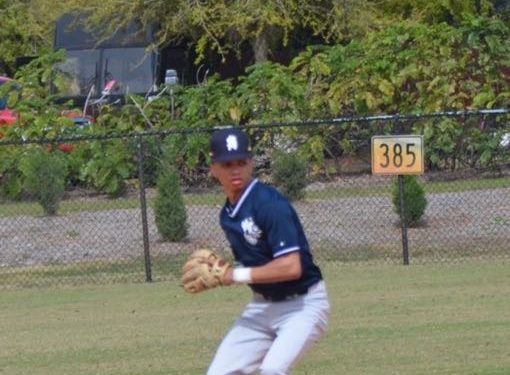 Men's Baseball
Year: Junior
Major: Human Performance and Fitness
Why did you choose the baseball team at SAU?
"I chose St. Ambrose because of the great facilities and it is close to home."
How has your experience been as a member of SAU's baseball team?
"It's been great. The baseball program provides plenty of opportunities."
What have been some of your favorite memories playing baseball here at SAU?
"Traveling to Florida this past spring has been my favorite so far."
What do you like to do around campus?
"I go to WRC pretty often. It is one of my favorite things about Ambrose."
What are some of your favorite things around the Quad city area for new people to the area?
"QC River Bandits games are always a must see for anyone new. Hopefully next year we will be able to experience those games again."
Do you have a favorite class or professor you would recommend to students?
"My favorite class so far is Nutrition Concepts."
Anything specific you want to accomplish during your time at St. Ambrose?
"I really want to win a conference championship soon. As far as academics goes I want to be able to learn more about the human body."
What are your goals after leaving St. Ambrose?
"Become a licensed occupational therapist, physical therapist and certified athletic trainer."
What's something you'd like to tell future or current SAU students?
"Your years here go by faster than you know it, so enjoy it while you can."