Fighting Bee Bowling with Nate Stubler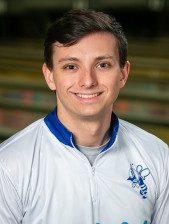 In this episode, Logen Howell has a chat with St. Ambrose senior Nate Stubler. Stubler talks about what led to his collegiate bowling career, how COVID-19 has impacted his senior season, and if plans to continue with the sport after graduation.
Catch up on past episodes!