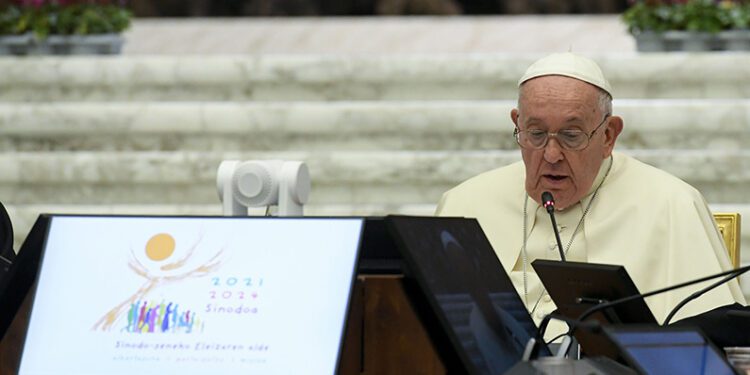 Photo courtesy of CNS phot/Vatican Media
The first Synod to include voting women and laity, or non-ordained individuals, just adjourned
and St. Ambrose University faith leaders are hopeful. The Synod on Synodality is about how
"the church is exploring a new way to equip our local churches to live together in communion,
achieve greater participation, and move forward more intentionally in our mission in the United
States and throughout the world," according to the United States Conference of Catholic
Bishops.

"It is a really interesting process that is now bottom-up rather than top-down," says Dr. Ella
Johnson, a theologian and professor at SAU for students and future deacons.

The ideas of changes, including the opportunity for women to become deacons, matters of
identity and sexuality, the concept of synodality as a whole, and much more, that could be
caused by the Synod on Synodality have been hot-button issues worldwide. In addition, with the
upcoming results that will be released in 2024, many are wondering what will come of these
meetings. Some St. Ambrose University religious leaders provide more insight into these topics.

"In a way, if change is God's will then it will happen in God's time," says Tammy Norcross-
Reitzler, the director of campus ministry at SAU. Norcross-Reitzler says that she would love to
see the change of women being more involved in the leadership of the church. "I think that the
church would be richer, by using the gifts of all of God's people, especially hearing other voices
preach on Sundays."

However, as Dr. Ella Johnson says, "I think this is the first time in history, in modernity, that
they are making a wholescale effort to really listen to what is going on in the hearts of the people
and say that they believe that the Holy Spirit can actually work through the lay people."

Dr. Johnson emphasizes that the outcome is unknown and says, "the Synod is a much more
inclusive process, it's not just Bishops this time."

Vatican II, which the Synod On Synodality is using as a reference for change, was held in the
sixties. The Second Vatican had 2,500 members, only 15 being women who could not vote on the
issues at hand. On the contrary, the current Synod On Synodality is holding 363 individuals, 54
of those able to vote are women, according to the Catholic News Agency.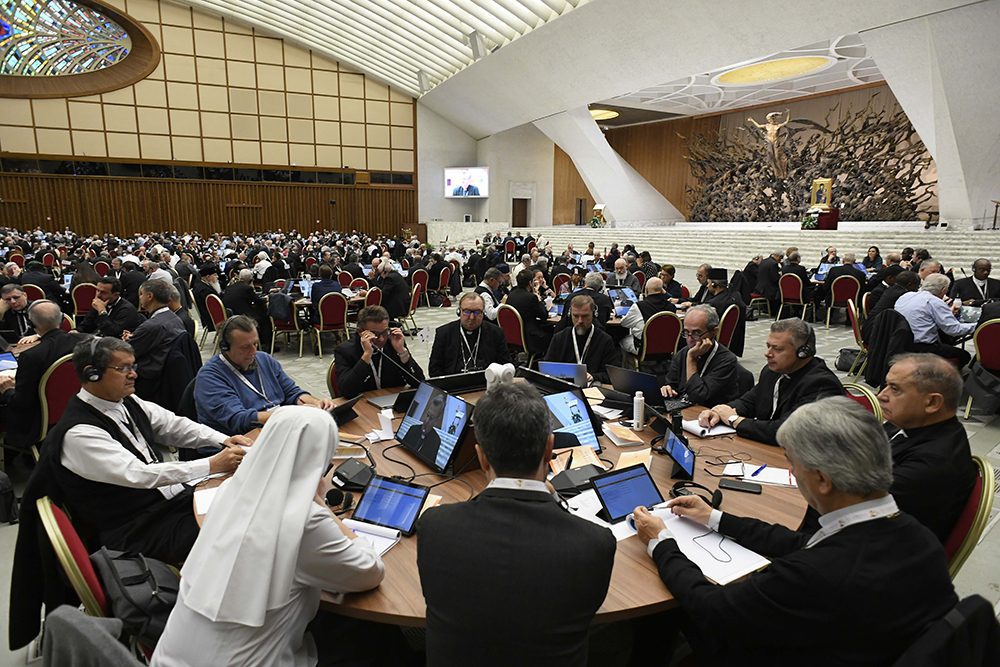 "I think the listening, itself, to the lay people, is big and is showing huge progress," says Dr.
Johnson.
In agreement with Dr. Johnson and Tammy Norcross-Reitzler, Dr. Matthew Coomber, a
theologian at SAU and Episcopal priest, says, "I think it's great that they are listening to God's
people!"

The process of listening to God's people will continue again in late 2024 as this year's Synodal
meeting ended on October 28 with a 41-page synopsis of what was discussed being released to
the public. Despite that no conclusions were reached, there was a call for more discussion on the
matters of sexuality and identity and the involvement of women in the church, including possible
ordainment and decision-making. With the continuation of the meetings next year, Pope Francis
has set forth a sense of importance surrounding the topic of listening to all of God's children. This very step towards listening is further supported by Pope Francis's opening statements in
which he says, "the church has doors open for everyone, everyone, everyone."
Mallary Helmig is a staff writer for The Buzz.