End of a Fun Season for Esports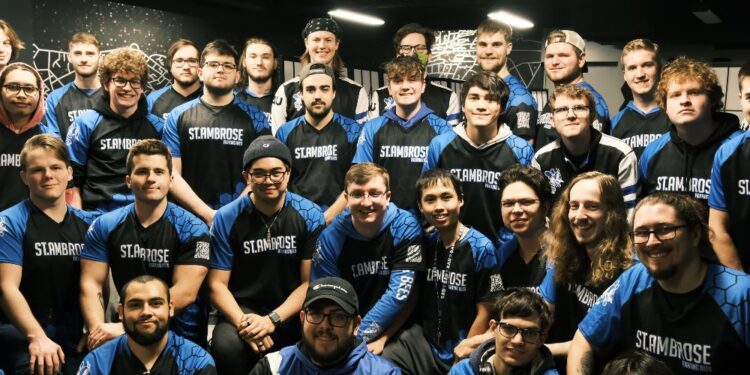 The St. Ambrose esports team continues to grow since its first season in 2018. The team has expanded to include new games, and now hosts over 40 individuals competing in games such as League of Legends, Overwatch, and Call of Duty. Players like Julian Thomas and Kain Bernhart have been on the team for a few years, say they have seen great growth, and are planning to ensure the new people coming in have a smooth transition into the team.
As the program continues to grow, the current Esports Director, Mitch Patchett, says "I have seen a ton of individual maturity throughout the program. This has played a huge part in our connectivity as a program. Every game supports each other and we feel like one team."
"When Overwatch and Rocket League won their division titles, we had more than ten people watching them in person." Patchett says. When he became director, he wanted to change how many people saw esports, and grow the program into a bigger sports program more people will come to respect and added "There is a great bit of talent leaving/transferring after this semester. I will miss these student athletes greatly,"
"It is important to state that although we have students leaving, there is just as much great talent coming in. We have an incredible core group of players and coaches that can catch anyone up to speed to play at the collegiate level."
The Overwatch team is by far the best performing team in SAU Esports, winning two seasons with the NECC back-to-back last year, and winning another one this semester. Every player performed and grew since most of the players joined last year. Junior Kain Bernhart says, "I feel like our Overwatch team grew a lot this year. We didn't win all our games unlike the previous year, but this year we learned how to better handle losses and how to grow from each loss making us stronger."
Two of the players on the Overwatch team, Michael "AgentMM7" Manenga and Isaiah "Heinz" Walseman, will be transferring out next year. Isaiah says, "My future plans moving forward are to continue and grow myself as a player to seek new opportunities for competition and see where that takes me." As both look to branch out by playing their game for new schools, they say they will remember their time at SAU fondly and keep in contact with the friends they made here. Isaiah says, "I felt that the semester flew by for me and it's kind of sad that this will be one of the last few times I will get to see some of the people in the program since I am transferring. The overall experience was great. I made lots of friends and grew as a competitor."
On the other hand, most of the Rocket League team is looking to take even more victories next year, while also incorporating their new members. Their roster took their division by storm, winning the season after a very disappointing loss last year. Most of the esports team watched the esports center in the Cosgrove basement, as they played their final match of the season. However, the year was not without difficulty. Coach Julian Thomas says, "This season tested all of us. We lost a majority of our roster so I needed to step into a player role. We had to all learn new roles and find a new identity as a team."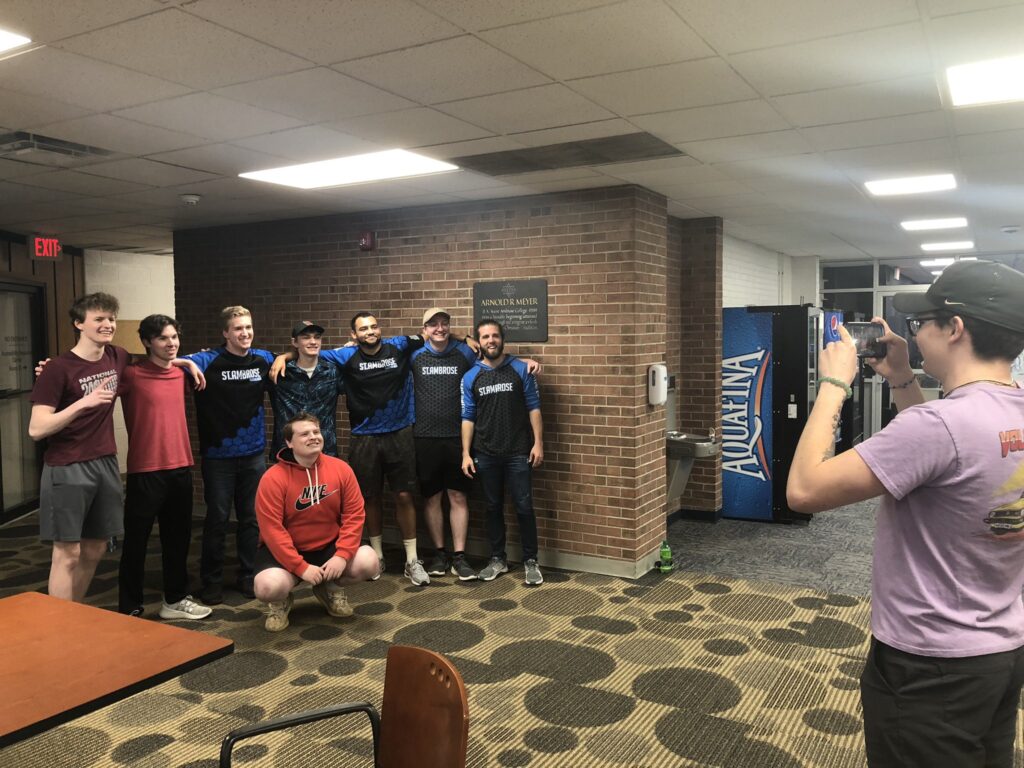 Other teams also had their struggles, with Call of Duty enduring many obstacles. Carter, a sophomore in the program, says "Our roster changed three times this year, so we were always trying to get on the same page. The constant roster change really hurt our season, but I feel that it will help us later on. We had our season of losing, now we get to grow into that winning culture that we want to be," continuing, "It was a disappointing record, but with that we grew closer as a team."
League of Legends also saw a disappointing end to their season. Ian Naylor, a sophomore at SAU, said "I think I need to make sure that I'm only making the essential plays. I went for or called too many unnecessary plays that ultimately just subtracted from our ability to win games." There were many issues to work out for them, and though they made it all the way to the playoffs, although did not make it very far. According to Ian, they were so dependent on each other that they could not make decisions on their own. "I think that everyone on the team became a lot more independent in our gameplay throughout the semester. At the start we all depended on each other too much to get what we needed, but now we've found a healthy balance of independence and aiding one another."
The way forward for some on the team, however, is changing as new players come in. While most are sticking to playing their games, improving as an In-Game Leader, or how well they play in game, others are looking for different opportunities in esports. Kain Bernhart says, "My plans going forward are actually to switch from a player next year to a streamer and caster for SAU Esports, while being a sub player for the Overwatch team."
The Esports team also continues to grow as they add a club that people can join to compete with as well. Valorant is the first team to make the club roster, Director Patchett is looking to continue adding more opportunities for people interested in joining the team, Omega Strikers, Halo, and even Virtual Reality games such as Beat Saber. The esports team will also continue to hold tryouts every semester for people looking to try and join the team. The esports team streams most of their matches to Twitch and Twitter where they will announce matches, would appreciate any support from there.