Dancing Saves Lives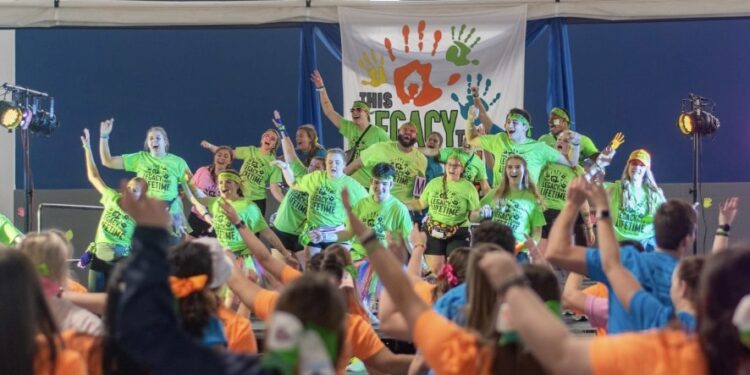 St. Ambrose University's Dance Marathon members are gearing up for the day-long event to celebrate children with cancer, and their families treated at the University of Iowa's Stead Family Children's Hospital.
As the Dance Marathon team is fundraising for the children's hospital, they are also supporting 51 local families in the Quad Cities. "SAU DM supports 51 local miracle families in the QC area. Out of those families around 50% will be at the Big Event," says Co-Executive Directors of St. Ambrose's Dance Marathon, Savannah Wilson and Maddi Stark.
The children with cancer, and their families inspire so many Dance Marathon members to be a part of this event. "Dance Marathon is amazing because families are the main reason why we dance! Being able to hear their stories and interact with them is what builds our participants' passion and dedication to the cause," adds Savannah Wilson and Maddi Stark.
This upcoming big event is the 11th year St. Ambrose has hosted Dance Marathon, and it evolves every year. "I hope that we can continue to grow in numbers this year, but even more than that I hope we can grow in passion for Dance Marathon! We love bringing in new participants and showing them what SAU DM is all about, igniting a passion for the organization within them." express Dance Marathon's executive board members.
Excitement for the big event grows everyday as everyone is ready to celebrate and have fun with the families. "I'm so excited to see all the dancing, smiles, and hugs. We get to celebrate the amazing efforts of our organization and our wonderful kiddos we support. I can't wait to hang out with the kiddos and foster relationships with the other members and participants of the organization. It is a day of pure joy in my mind, and that makes it my favorite day of the year," said Vince Thomas, Dance Marathon Morale Captain.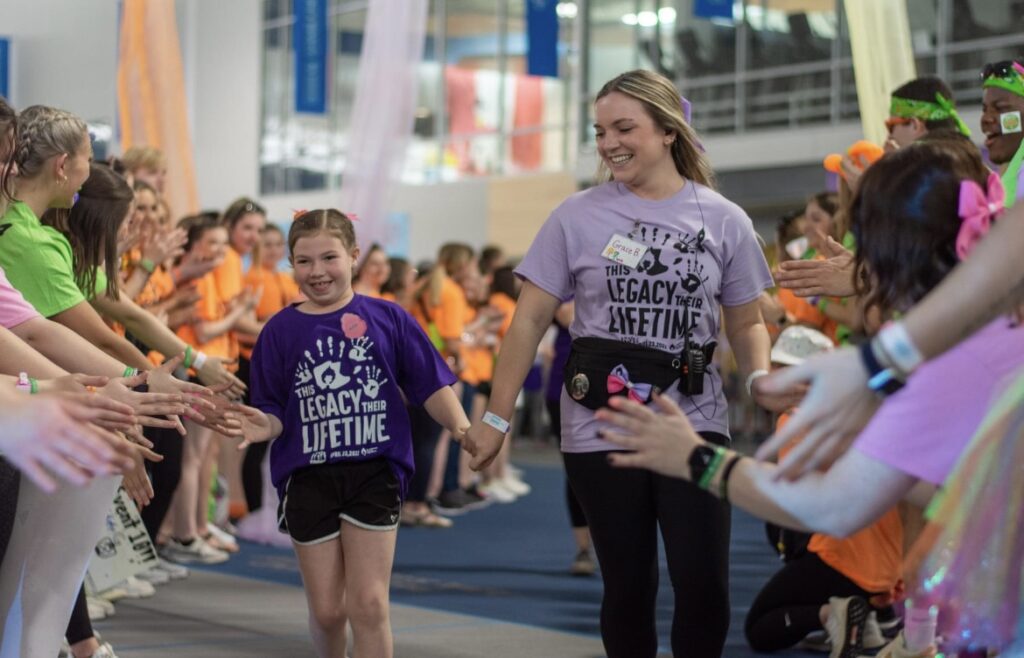 This Dance Marathon team has worked throughout the year to raise as much as they possibly can for the families who need it. A Dance Marathon dancer says, "The best fundraising event has been our fall push day. We raised more than $30,000 in 24 hours!"
Despite how much money this team has already raised, they are fundraising nonstop. "We do not have a set amount we are aiming for, but we know that every penny is going to make a difference in these families' lives," said sophomore Morale Captain, Sara Haller.
The Dance Marathon members have creatively come up with a lot of ways to raise money throughout the year. "There are several different ways to fundraise, including canning (asking for donations within a neighborhood), asking friends, family, and local businesses. We also had two push days, an annual gala, food nights, sports tournaments, and trivia nights," concluded Savannah Wilson and Maddi Stark.
Anyone on the SAU students, staff, and faculty can still take part as a dancer. "SAU students can sign up to be a dancer and join in the fun at the Big Event by raising $80 within the next few weeks (which is a lot easier than it sounds!)," says the Dance Marathon executive board members.
The Dance Marathon team further describes how volunteers are needed for the event. "Also, we need lots of volunteers for the big event, so if anyone is able to sign up that would be amazing. The link to sign up to be a volunteer is Volunteer Sign Up," added the board members.
SAU's Dance Marathon's big event will be on April 22nd in St. Ambrose's Wellness and Recreation Center. At the end of this big event, the Dance Marathon members will count up the total amount that they have raised over the course of the year, and reveal the big number in celebration.
If you would like to be a part of SAU's Dance Marathon or learn more about them, here is their website where you can find all of their information: SAU Dance Marathon.