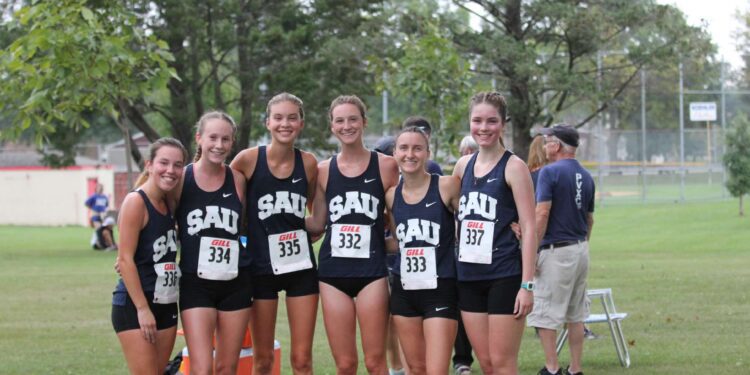 Fall sports are back and in full swing. The St. Ambrose Cross Country team has already had two meets. September 11, 2021, the Fighting Bees held The Annual Fighting Bee Invitational at Crow Creek Park.
Emma Duncan and Matt Jung are two seniors on the Cross Country team. For both, this is the last season of Cross Country each will participate in. Covid-19 changed the way some sports were held last year, so returning to normal will be a change. Duncan started her Cross Country career in 7th grade, making this her 10th season.
"I really enjoy being with my team! We are such a fun group of people and I love spending time with them. Another thing that I like about running is that it can teach you many lessons. It takes a ton of mental toughness and tenacity to train as a long distance athlete but these skills translate into other areas of your life," Duncan said.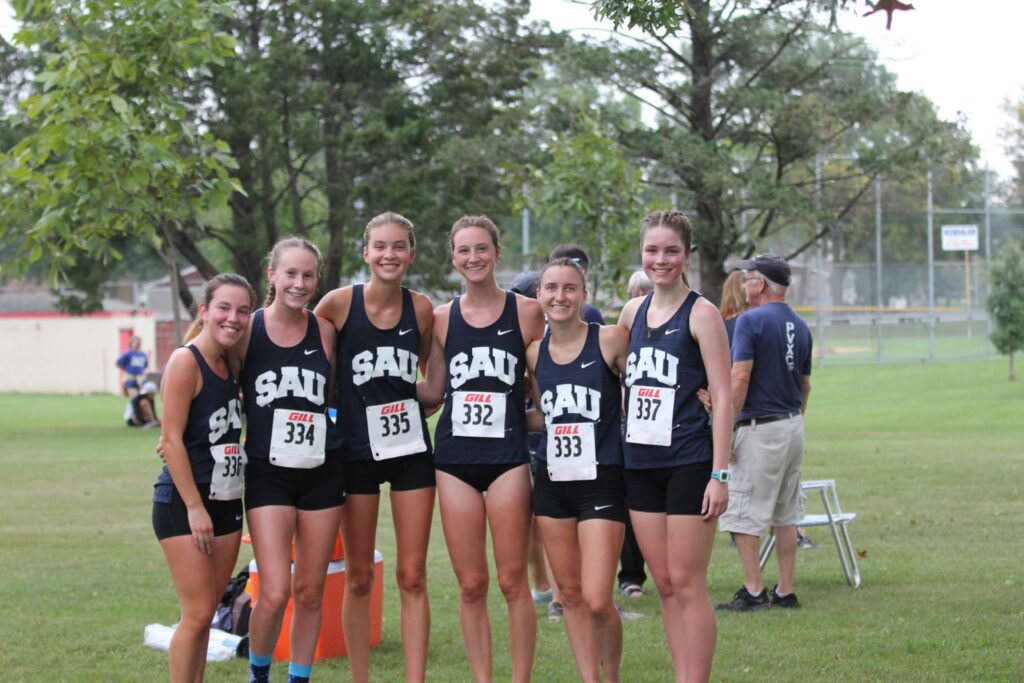 The St. Ambrose girls' Cross Country team only had three runners compete at the September 11th home meet. Duncan finished second overall in the 5k race at the Fighting Bee Invitational. The top ten finishers from the women's and men's side received a t-shirt.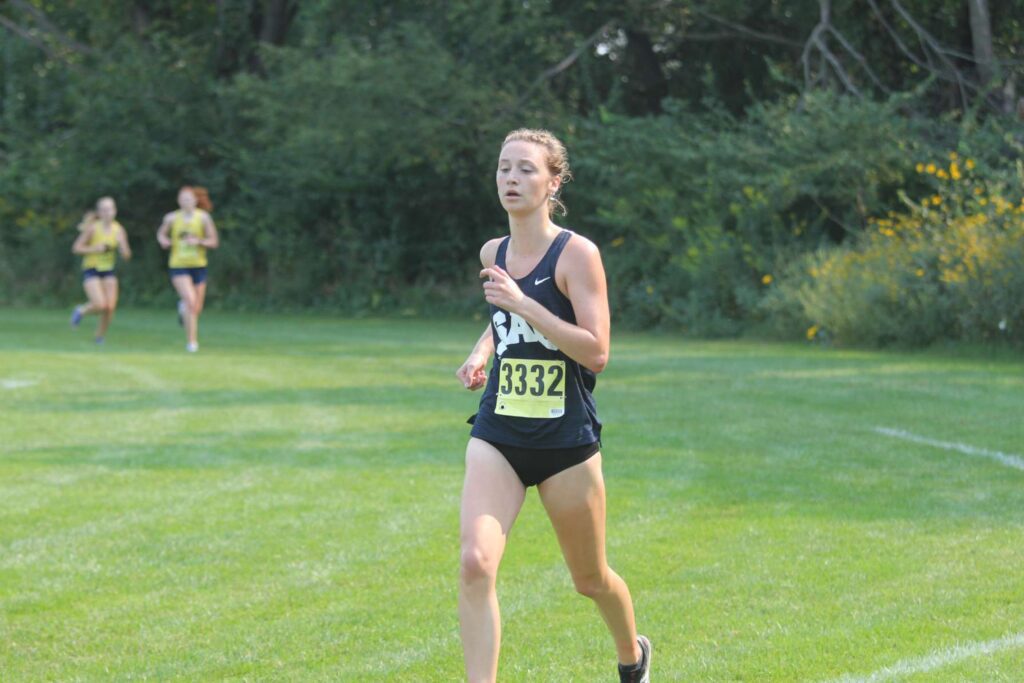 "We already had our home meet for the season but it is always great to see people supporting us on social media or asking about our meets. It's also nice when people cheer us on when they see us running around campus. I am really looking forward to this season! My summer training went well and I am feeling in shape. It's my last season so I'm ready to be all in and see what I can do," Duncan said.
There was also great success on the men's side. The St. Ambrose Cross Country men won the Fighting Bee Invitational, winning two consecutive meets. Seniors Nolan Rudd and Jung placed third and fourth respectively at the invite.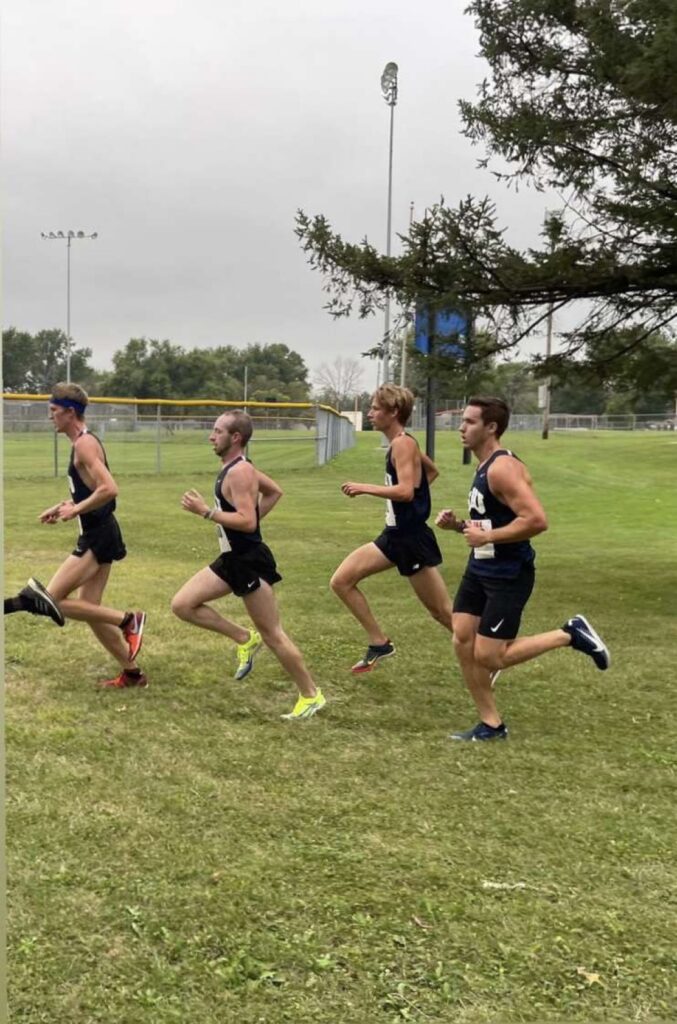 "I'm excited, this is the best team that SAU has had in a long time. We're setting ourselves up for a lot of success with the dedication and determination across everyone on the roster. I'm most excited to have a strong pack of bees running every race together that can compete for an individual championship and a team championship in every meet we go to this year," Jung said.
Jung has been running Cross Country for eight years. Unlike high school, which is a 5k race, collegiate men's Cross Country races consist of an 8k race. The Fighting Bee Invitational was the first full-length meet for St. Ambrose this season.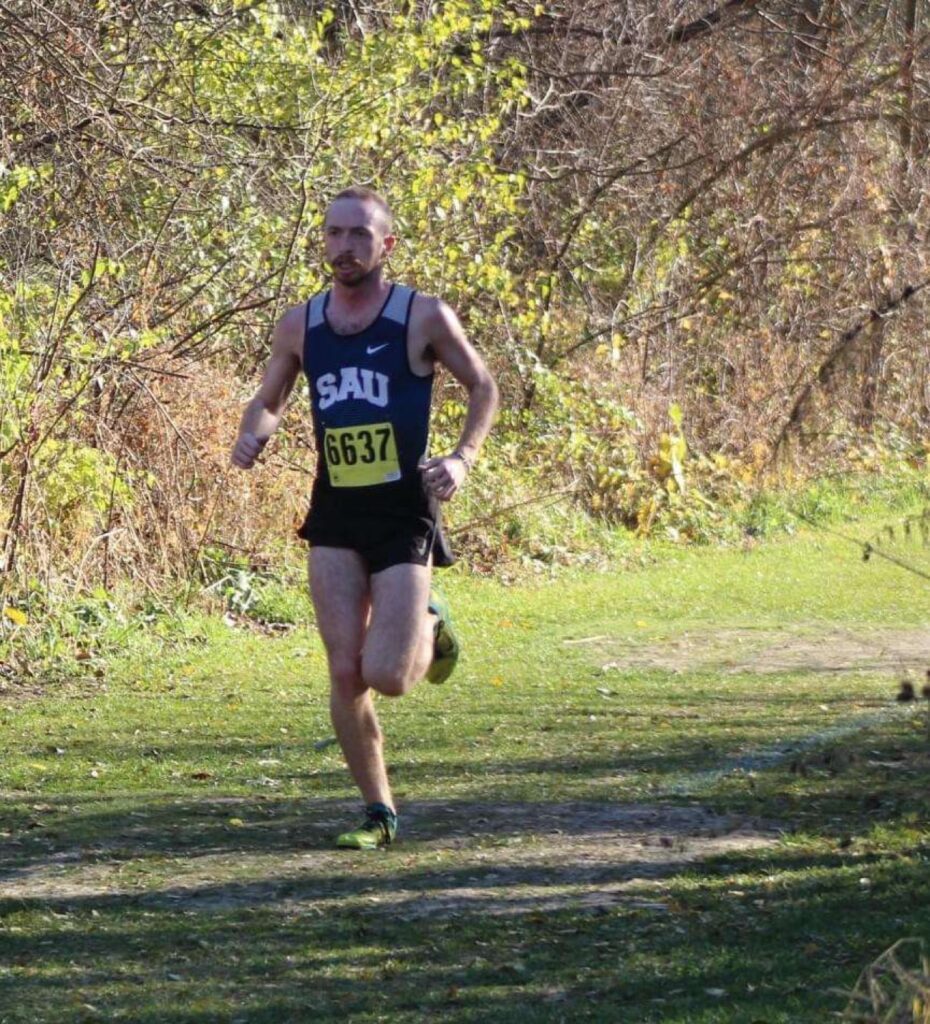 "The great secret to our team is that we're all putting our hearts on the line every time we line up to race, but even more every practice and in the classroom. One of the best ways to support the cross team is to keep up to date watching for our results and cheer us on if you ever see us running in the wild," Jung said.
The Bee's Cross Country season has just begun. The teams' next meet will be at Grad View, Saturday, September 25th, 2021.