Conversations with our Teammate: Meet Shraddha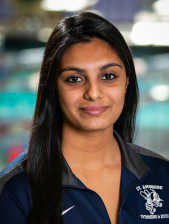 This week, the guys are joined by Shraddha Sudhir. Shraddha is an Exercise Science major originally from Bangalore, India.
The group discusses their upcoming outdoor meet in Florida, what they were doing when the world shut down a year ago, tattoos and piercings and a whole lot more!
Check out the latest episodes of Kinda Kredible: The Full Circle using these links!