Conversations with "Baby": Meet Grant Nelson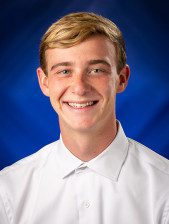 This week, the guys introduce us to Grant Nelson – better known as "Baby Grant" or simply "Baby."
"Baby" grew up with Ryan in Johnston, Iowa, and joined him as a student at St. Ambrose this fall after transferring from St. Cloud St. University. The guys discuss how Baby got his nickname, their rowdy childhood shenanigans, and much more!
Plus, their first swim meet is coming up! The guys share their pre-race rituals with us.
Check out the latest episodes of Kinda Kredible: The Full Circle using these links!