Conversations with a Swim Coach – Meet Ski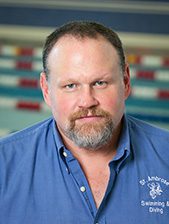 This week, the guys are joined by St. Ambrose Swim Coach Rob "Ski" Miecznikowski. Ski is in his fifth year of coaching at SAU. He loves a great find at flea markets and garage sales and believes everything is for sale – including his kitchen table!
Check out the latest episodes of Kinda Kredible: The Full Circle using these links!