Conversations with a Priest: Meet Fr. Thom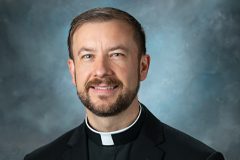 Keagan, Ryan and Zac welcome St. Ambrose University Chaplain Fr. Thomas Hennen. The group discusses everything from the highs of their week to one of Fr. Thom's favorite subjects – Star Wars.
Check out the latest episodes of Kinda Kredible: The Full Circle using these links!